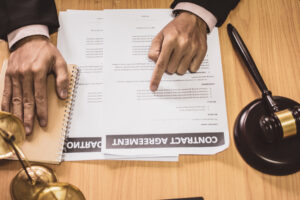 AirPro's non-disclosure breach lawsuit against Drew Technologies to move forward
By on
Legal
A U.S. District judge has denied the dismissal of a lawsuit against Drew Technologies (a subsidiary of Opus IVS) by AirPro Diagnostics that alleges violation of a non-disclosure agreement between the companies regarding business operations.
AirPro filed suit against Drew Technologies in December in the U.S. District Court for the Eastern District of Michigan for alleged violation of the terms of the agreement between the companies that was signed Feb. 13, 2017. Under the terms, the parties agreed to exchange information with one another, including "business strategies, pricing, techniques, computer programs, methods, drawings, formulas, specifications, software, or other data of a business or technical nature[.]"
AirPro contends that Drew used what it learned to become a direct competitor. Opus, Drew subsidiary AutoEngenity, and Brian Herron, president of Opus IVS, each of whom has been accused of unfair competition against AirPro, are also defendants in the suit.
Opus argued in its January motion to dismiss that AirPro failed to state claims for breach of contract, common law unfair competition, and tortious interference with business expectancy under Michigan law.
On Thursday, U.S. District Judge Linda V. Parker disagreed in her opinion and order on the motion.
"As Defendants indicate, the provisions of the confidentiality agreements in the present matter and Bestop, [Inc. v. Tuffy Securities Products, Inc.] are similar," she wrote. "Those provisions require the parties to hold confidential and proprietary information in trust and confidence, identify the use to which the information may be used, and preclude disclosure to third parties. The allegations as to how a breach occurred in both cases are not equivalent, however.
"…AirPro identifies the information Drew Technologies obtained: AirPro's 'business model and pricing structure' and 'details regarding how [AirPro] use[s]… the AutoEnginuity Giotto product in conjunction with the Cardaq interface[.]…' AirPro need not identify a specific document that conveyed this proprietary information to state a plausible claim."
Parker added that, contrary to what the defendants state in their motion, AirPro's complaint "provides sufficient notice of Defendants' alleged unfair play."
She wrote that she denies Drew's motion to dismiss AirPro's unfair competition claim because of Drew's wrongful use of AirPro proprietary and confidential information "to compete directly with AirPro, Defendants' attempts to attract AirPro's technicians and success in doing so as to at least one technician, and Herron's alleged false claims in the Ford litigation."
The Ford litigation Parker referenced is a settled lawsuit against AirPro by Ford over alleged EULA violations, breach of contract, copyright infringement, trademark and unfair competition violations, false and misleading designations of origin, and improper transfer of the automaker's diagnostic software.
In January, U.S. Eastern District of Michigan Judge George Caram Steeh ruled in favor of Ford regarding the claims of breach of contract, copyright infringement, trademark violations, and improperly transferring the OEM's diagnostic software. However, Ford's claims of false and misleading designations of origin as well as unfair competition violations under Michigan law remained until a mutual dismissal agreement was reached in May.
Regarding the AirPro v. Drew case, Parker disagreed with Drew's argument that its alleged actions didn't interfere with AirPro's business and customer relationships.
Lastly, Parker ruled that AirPro's complaint plausibly alleges Drew's conduct was intentional and with improper motive as evidenced by:
The use of AirPro's confidential and proprietary information "to wrongfully compete with AirPro;"
Drew "secretly amending the EULA with the intent to target AirPro's remote diagnostic business model, knowing that AirPro had invested years of hard work and substantial investment in structuring that model around the Giotto product; and
Drew's attempt to recruit, and in at least one case, successfully recruit AirPro technicians to breach their employment agreements with AirPro and work for them.
As of Friday afternoon, the parties hadn't filed any other documents in court related to the case.
Images
Featured image: Stock photo of a contract agreement. (Credit: Dekdoyjaidee/iStock)
Share This: