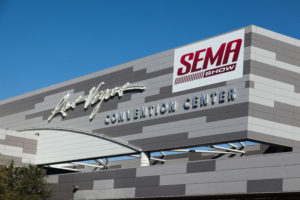 OEMs to talk new mixed materials & designs in EVs, how to prepare for repairs
By on
Education
Repairers are likely familiar by now with changes in the materials used in vehicles, within battery electric vehicles (BEVs) particularly, but what does that mean in repairability, and how are manufacturing and repairs forecast to evolve?
During the second session of this year's Society of Collision Repair Specialists (SCRS) OEM Collision Repair Technology Summit, called "North American Automotive Material Outlook and Implications to Collision Repair," mixed materials use and the impact of new manufacturing design will be discussed in-depth. It will be held during the SEMA Show on Nov. 2 from 11 a.m. to 12:30 at the Las Vegas Convention Center.
Ducker Carlisle's Automotive and Materials Principal Abey Abraham and Strategic Intelligence Director Bertrand Rakoto will give a presentation followed by a panel discussion with Rivian and Lucid.
The OEM Summit offers attendees the opportunity to learn how vehicles, materials, technologies, and trends are evolving in ways that will impact repair processes and businesses.
Time will be left for Q&A with the audience as well. 
Abraham and Rakoto will outline research on the expected metallic and non-metallic material strategies that collision repair facilities will encounter as OEMs increase their transitions from ICE vehicles to EVs and alternative fuels. Changes in the material makeup of vehicles include more advanced grades of steel as well as various types of aluminum, magnesium, and composites.
According to Ducker Carlisle's research, vehicles made in North America, for the most part, their suppliers use aluminum for lightweighting as it relates to chassis, suspension, structural components, and some of the engine components.
"We will walk through some of the fundamental building blocks of automotive content and how it's changing — particularly with new materials — and the impact of a lot of the EV architectures, which we'll take a look at mostly the aluminum side because that's unique," Abraham told Repairer Driven News.
Bertrand will cover mobility- and manufacturing-related automotive materials. New innovations in grades of steel will be discussed, including the adoption and adaptation of hot stamped press hardened steels and higher-grade roll forming of steels. Uses of magnesium and composites will be touched on as well.
The increasing use of aluminum shock towers by premium automakers, for example, necessitates changes in terms of proportion and dismantling because of a lot more riveted solutions or additives, Bertrand told RDN.
Also, while the Tesla-coined process, "gigacasting," (aka megacasting) may not specifically be brought up during the session it could be brought to the table in relation to new alloys and components to come, Bertrand said.
"What does that mean in terms of repairability? There are some solutions that are being developed with additives, with riveted, or bolted solutions where you cut part of the megacasting and then repair it," he said. "Training and equipment are going to be very critical for most repair shops as we see those new architectures of vehicles coming in.
"It requires an extra level of cautiousness with regards to how all the materials are put together where previously when you had steel parts every part can be slightly different, which is less of the case with aluminum. Therefore, you could work your adjustment between the parts when you rebuild the vehicle… it requires different training and different approaches on how to reassemble a vehicle that is that complex with mixed material approaches."
Companies within the North American, U.S., and Asian markets are trying to develop alloys that would be a little bit easier to repair but that's still in the early stages, Abraham added.
"We'll also cover what's happening with the production landscape… the outlook and what that means from electrification because that's a big question — how much electrification is there? And we'll also do a quick touch on what that means for the vehicle [and] vehicles in operation," Abraham said.
Megacasting is one of the processes being used by OEMs to reduce production time.
For example, Toyota's new megacasting process was recently demonstrated at its Myochi plant in Japan where it fabricated the rear third of a unibody at an event attended by Nikkei Asia. In an example given by Toyota and reported on by The Drive, a unibody built with traditional methods required 86 parts, 33 steps, and hours on an assembly line. The cast equivalent took three minutes, according to Nikkei Asia.
The report states that Toyota aims to use megacasting to halve production times, plant investment, and manufacturing preparation lead time with the goal of selling 3.5 million EVs by 2030. Megacasting will be used to make the front and rear sections of a new electric model due out in 2026, according to Nikkei Asia.
Reuters reports that Toyota said because it has been working with die-casting for years, it has developed molds that can be quickly replaced, reducing the time to change the mold to 20 minutes versus the usual 24 hours. It estimates a 20% boost in productivity.
According to Reuters, Tesla is working on an upgrade of its gigacasting tech to die-cast almost all vehicle underbody parts in one piece.
However, it's unknown when and where the upgrade will happen.
While vehicle production is faster for automakers, megacasting methods make repairs more complex because the materials and operations used change the balance of how the vehicle is designed, Bertrand told RDN.
"When you go into a vehicle that integrates three major parts, or two major parts for Tesla, that replaces 171 pieces, you could say, 'OK, we're going to replace 20 of those 171 pieces,'" he said. "Now, if you need to replace one, you need to basically keep the integrity of the vehicle and remove entirely one piece to replace it. In most cases, the vehicle will not be salvaged; it's going to be a total loss.
"The more we see those situations, the more we'll have to consider cutting and reassembling partial parts."
During the summit session, the Ducker Carlisle team will cover collision industry preparedness for mixed material vehicle repairs, including EVs, such as where the industry may need to invest to handle the transition with more castings and integrated components in the body in white. They'll consider the effects on replacement and calibration from the increased use of glass and more advanced glass in vehicles and equipment that is needed for the EV transition.
Following the presentation, Abraham and Rakoto will bring a panel to the stage including Dan Black, Rivian service engineering-collision senior manager, and Lucid Motors Body Repair Technical Manager Matthew Pitta. They'll talk about material selections in their models and important details the industry will need to understand when repairing those vehicles.
The panel will also be asked about their certification process plans — what it means for materials availability, how their materials are evolving, and — in terms of calibration and glass — what that intersection looks like, Abraham said.
Preceding the session with Abraham and Rakoto, from 9-10:30 a.m., will be "Session I: Understanding OEM Insurance" featuring presentations from Andrew Rose, president of OnStar Insurance; Mike Slattery, head of insurance for Rivian, and Rob Spencer, president of Toyota Insurance and vice president of Toyota Motor Credit Corp.
The presenters will take the audience on a deep dive into the emerging world of OEM insurance programs, how their products are designed and underwritten to deliver unique coverage that complements their vehicles and positively impacts the consumer experience during the claims and repair process.
To register for the Repairer Driven Education (RDE) sessions click here or use the SEMA Map Your Show site to explore all of the available courses in the SCRS RDE track.
The 2023 OEM Collision Repair Technology Summit is made possible with additional support from AirPro Diagnostics, BASF Automotive Refinish, Car-O-Liner, CCC Intelligent Solutions, Enterprise Rent-A-Car, Reliable Automotive Equipment Inc., Toyota Motor North America, and SEMA.
Images
Featured image credit: MortonPhotographic/iStock
Headshots courtesy of SCRS 
Share This: