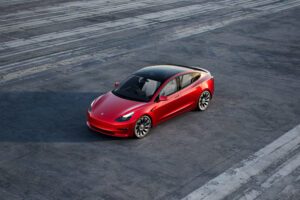 California FSD, Autopilot class action lawsuit moves to arbitration
By on
Legal
A judge has ruled in Tesla's favor to arbitrate claims that the automaker misled the public in describing the functions of its advanced driver assistance system (ADAS) technologies, Autopilot and Full Self-Driving (FSD), leading to collisions that caused injuries and death in California.
Both the Autopilot and Self-Driving features have led to multiple lawsuits. Claims made by four of the five plaintiffs in a lawsuit filed in California regarding deaths and serious injuries associated with the features have been stayed by Judge Haywood S. Gilliam, Jr. Instead of a court trial, each plaintiff will arbitrate their case with Tesla.
A fifth plaintiff's claims have been dismissed because they exceed a five-year statute of limitations.
The lawsuit alleges five deaths — one in 2016, two in 2019, and two more in 2020:
2016: Joshua Brown was killed when his car drove under a tractor-trailer;
March 2019: Jeremy Banner was killed when his 2018 Tesla Model 3 with Autopilot engaged drove under a tractor-trailer in Florida, which was "eerily similar" to the Brown collision.
December 2019: Jenna Monet was killed when the Model 3 she was in crashed into the back of a parked fire truck in Indiana while Autopilot was engaged; and
August 2020: A couple was killed in Saratoga, California after their Tesla veered off a highway while Autopilot was active.
Reuters also originally reported that the suit was the result of a 2019 death near Los Angeles during which Autopilot allegedly caused owner Micah Lee's Model 3 to veer off a highway at 65 miles per hour, strike a palm tree, and burst into flames within just seconds. The crash killed Lee and seriously injured two passengers in the vehicle, according to Reuters.
"Drivers have consistently found that Tesla's FSD Beta software has myriad problems, such as cars failing to make routine turns, running red lights, and steering directly into large objects and oncoming traffic," the complaint states.
The complaint states that in September 2016, following Brown's death, Tesla said it was confident it had fixed the issue by increasing its ADAS software's reliance on radar.
"The Banner accident indicated that Tesla had not fixed this significant flaw in its ADAS technology in September 2016, and still had not done so two-and-a-half years later," the complaint says.
"In February 2020, the NTSB called on NHTSA to set stricter standards on Autopilot, citing the high number of Autopilot-related collisions and deaths… In September 2020, Consumer Reports published the first in a series of evaluations of Tesla's "Full Self-Driving Capability" technology, finding that the technology caused vehicles to engage in unusual and unsafe behavior, such as stopping at green lights, driving through stop signs, slamming on the brakes for yield signs when the merge was clear, and stopping at every exit while going around a traffic circle."
The plaintiffs in the suit purchased Tesla 2017 Model S; 2018 Model 3, an unlisted year Model 3 Performance Edition, 2021 Model 3 Performance, 2022 Model Y, and 2022 Model Y Performance Edition vehicles. Four out of the five plaintiffs spent $3,000-$12,000 more for Tesla's "Full Self-Driving Capability" ADAS package.
Claims made about the 2017 model were dismissed by Gilliam.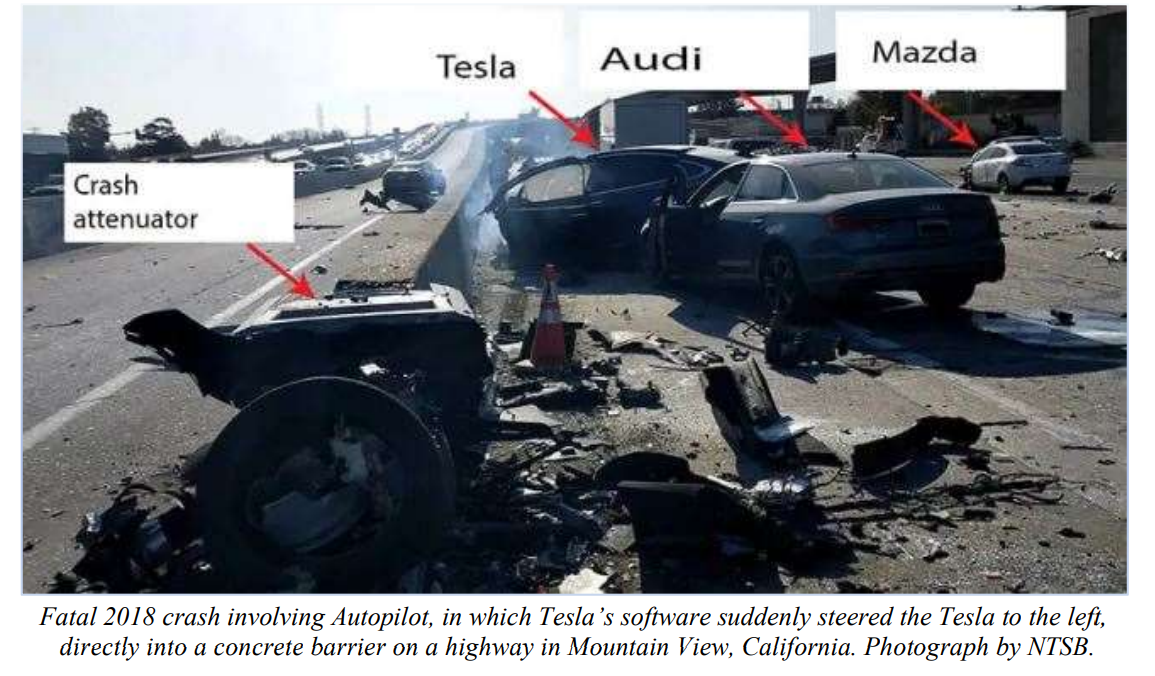 The plaintiffs contend Tesla knew Autopilot and other safety systems were defective when it sold the car, and that it still doesn't work as originally promised.
Five plaintiffs initially filed a putative (on behalf of known and unknown plaintiffs) class action lawsuit against Tesla in September 2022 and later filed a consolidated amended complaint.
Tesla argued that four of the plaintiffs had already agreed to arbitration when they ordered their vehicles, which Gilliam agreed with.
"Defendants explain that the phrase, 'By placing this order, I agree to the Model [3 or Y] Order Agreement' appears above the 'Place Order' button, and is hyperlinked and in blue font… the type of vehicle Plaintiffs purchased differed, but Defendants confirmed that their internal records indicate that the order agreements for all Plaintiffs contained an agreement to arbitrate."
Gilliam noted that when arbitration is compelled the court has to determine if a valid arbitration agreement exists and if it encompasses the dispute at issue.
"…Plaintiffs argue that Defendants have not proffered sufficient evidence that they received adequate notice of the arbitration agreement, and therefore they cannot be bound by it… Plaintiffs do not explain what more Defendants should have provided, nor do they suggest that any Plaintiff disputes seeing the payment order screen as discussed above. Instead, Plaintiffs cite a single out-of-circuit case, Nager v. Tesla Motors, Inc… This case is inapposite. In Nager, the plaintiffs argued that they had never signed an agreement to arbitrate and had purchased their vehicles over the phone.
"In contrast, Defendants here have provided specific information related to Plaintiffs' purchases and there does not appear to be any factual dispute."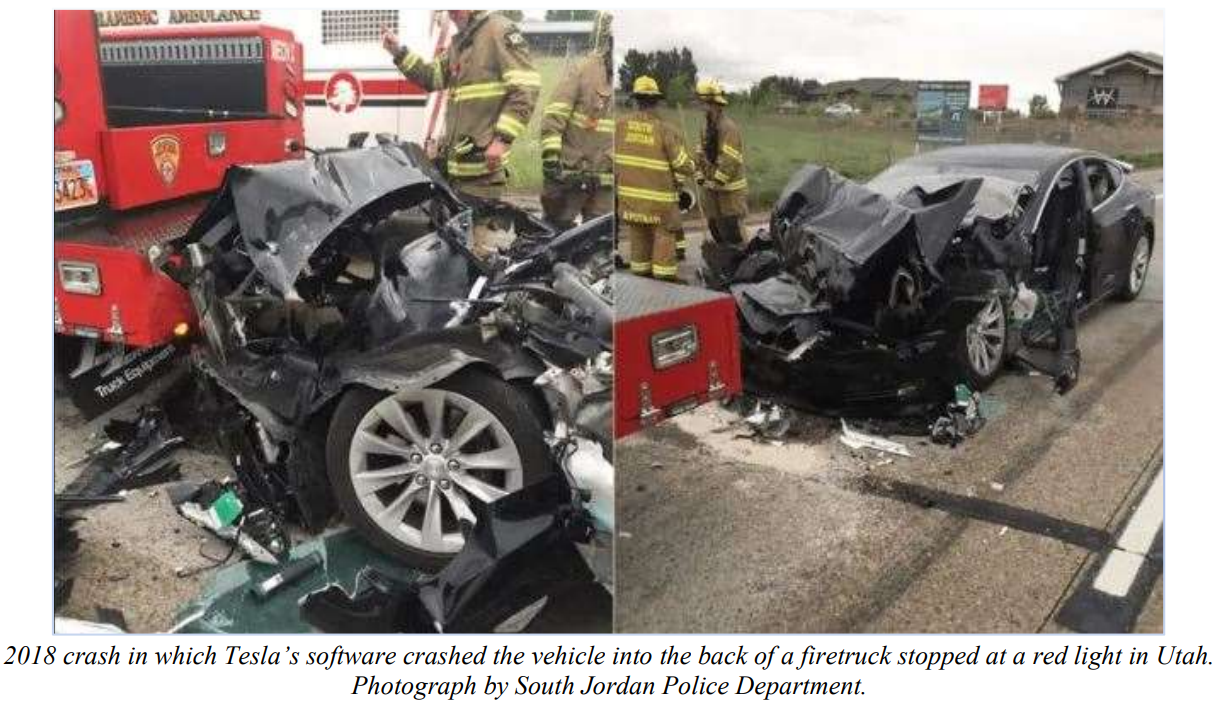 The main argument is whether the case should be decided in court or by an arbitrator. Tesla contends under AAA's Consumer Arbitration Rules, which is included in its agreement with customers, that enforcement questions should be decided by the arbitrator.
However, the plaintiffs argue that the AAA rules also mention the court can decide issues related to the arbitrability of an agreement, which Gilliam agreed with.
Plaintiffs alleged as well that the arbitration clause was buried in small font and Tesla didn't provide the applicable arbitration rules to them before they signed.
Gilliam disagreed. "They are in the same size font as the rest of the agreement, and the entire order agreement is only a few pages long," he wrote. "The arbitration provision not only explains that unresolved disputes will be resolved through arbitration but explains what arbitration means…"
In his dismissal of the 2017 model, Gilliam wrote the injury appears to have occurred and was apparent in January 2017 when he first purchased the car, and paid $8,000 above the base price for the "Full Self-Driving ADAS package" which did not work as he thought.
"Plaintiffs allege that Defendants made ongoing statements about the viability of their ADAS technology after 2017," Gilliam wrote. "But critically, Plaintiff does not explain in his opposition brief — let alone allege in the complaint — how such misrepresentations continued to injure him.
"Plaintiff does not suggest that he made any ongoing or new purchases from Tesla based on their subsequent representations about their technology. He does not allege that he even saw, let alone relied on, these subsequent statements."
Andrew Kirtley, a lawyer for some of the plaintiffs, told Reuters he's prepared to file thousands of individual arbitration cases on behalf of Tesla customers.
"It is telling that Tesla doesn't want to defend its marketing practices in public in open court but instead has fought to get as many of these claims as possible sent to private arbitration," Kirtley said in an email reportedly sent to Reuters.
Gilliam also shot down the plaintiff's argument that he "should not be penalized for believing Tesla or giving it the benefit of the doubt" about the status of the technology.
"But as already explained, the complaint does not state that Plaintiff was even aware of Defendants' subsequent misstatements, let alone that they somehow lulled him into waiting five years to file a case against them," Gilliam wrote. "Plaintiff's bare suggestion that he may be able to establish that a tolling doctrine applies to his claims is simply insufficient."
He has until Oct. 21 to amend his complaint "to address the deficiencies" Gilliam outlined, according to the order.
Gilliam's ruling also dismisses the plaintiffs' motion for preliminary injunction to require Tesla to "take several steps regarding their ADAS technology, including (1) no longer marketing their ADAS technology as providing 'Full Self Driving Capability; (2) no longer selling and instead de-activating their beta software; and (3) alerting all customers that Tesla's use of terms like 'Full Self Driving Capability,' 'self-driving,' and 'autonomous' to describe the ADAS technology was inaccurate."
Reuters has previously reported that a trial against Tesla in a separate lawsuit over Banner's death is set for early October in Florida but the court docket doesn't currently list a date.
Images
Featured image: Tesla Model 3 (Provided by Tesla)
Secondary images were pulled from the California complaint document. 
Share This: