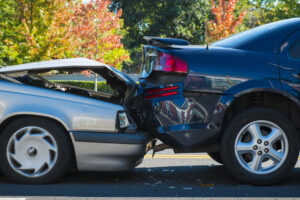 New BAR proposals would amend, add new tear down definitions
By on
Announcements
California's Bureau of Automotive Repair (BAR) is holding a regulatory workshop next week to discuss amending tear down disclosure requirements in existing regulations.
Proposed changes to Section 3352 of California's Code of Regulation would give insurers at least six business days to authorize a repair or remove it from a collision repair center's property from the point that they receive an itemized estimate. The change would make the section consistent with existing California Department of Insurance regulations, BAR said in a presentation shared ahead of its Oct. 19 meeting.
BAR did not respond to Repairer Driven News questions by deadline to comment on how the changes would impact the collision repair industry. One California-based collision repairer shared concerns with RDN that the change could mean insurers would be permitted to store shops at facilities for free until deciding how to proceed, although that has not been confirmed or disconfirmed.
Another amendment to the section would require collision repair facilities to include the amount they are paid by insurers or third-party payers for itemized estimates for repair following a tear down.
In Section 3352 of the CCR, the proposed amendments would require new definitions for:
"Specific job" so that the necessary repairs are described in terms the customers can understand;
"Tear down" to describe the specific portion, area, and vehicle component that needs to be disassembled;
"Pre-loss condition" to mean the condition the vehicle was in immediately before the event that triggered the claim; and
"Third-party payer" to make clear that the phrase encompasses an aftermarket warranty provider, insurer, or other company contracted to pay for the repairs
CCR's Section 3353 would be amended so that tear down estimate language matches the changes to Section 3352.
In a draft of his upcoming presentation, Patrick Lutfi of BAR's enforcement operations branch said the amendments are intended to add "clarifying language" to existing definitions and add new definitions of terms related to disclosure requirements.
Lutfi also said that the changes would clarify estimate and work order requirements related to tear down estimates and clear up confusion on insurer co-pays.
BAR has met with the California Autobody Association (CAA) to review the issues, Lutfi said.
The workshop is expected to run Oct. 19 from 1:30-2:30 p.m. It's being held both online and in person at the Department of Consumer Affairs headquarters in Sacramento, California. More details are available online.
Images
Featured image: RobertCrum/iStock
Share This: