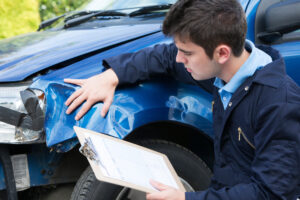 PPG to invest $2 million preparing students for skilled trades
By on
Announcements
PPG says it and the PPG Foundation will spend $2 million through 2025 on initiatives that will support future skilled workers in manufacturing and coatings applications, including within the automotive sector.
In a press release, PPG said the investment will build on both existing and new partnerships with local technical schools, community colleges, and organizations.
This includes automotive refinishing programs with schools including but not restricted to:
Rosedale Technical College in Pittsburgh, Pennsylvania;
Delaware Area Career Center in Delaware, Ohio; and
Parkway West Career & Tech Center in Oakdale, Pennsylvania.
Scholarships to train entry-level staff will be funded by the PPG Foundation and the Collision Repair Education Foundation (CREF).
"We understand the importance of providing students with a hands-on, practical education that arms them with the advanced skills needed for career placements in technical and STEM-related fields," said Malesia Dunn, executive director, PPG Foundation and global corporate social responsibility.
"We're dedicating our commitment to connect students with access to the tools and training needed for a vast range of career possibilities."
PPG is also supporting a number of other sectors that aren't directly related to collision repair but where skills learned could be applicable to it. This includes robotics and automation career preparation as well as STEM initiatives.
"A recent National Association of Manufacturers survey indicates that a majority of manufacturers identify attracting and retaining a quality workforce as one of their biggest problems," Dunn said. "The PPG Foundation stands to open the door for future pipelines of talent and invest in programs that support the next generation of workers."
Finding and keeping collision repair technicians has proven challenging for facilities amid the skilled worker shortage. Within the U.S., the industry is also working to boost its repairer workforce through mentorships, awareness campaigns, and paid educational placements.
More than 113,000 entry-level collision technicians will be needed through 2026, according to TechForce Foundation's 2022 Transportation Technician Supply & Demand Report.
DeWalt announced in late September that it will support another round of skilled trades students, including those in welding and automotive technology, through its fifth annual DeWalt Scholarship Program. Through the initiative, it will award $200,000 in scholarships to up to 40 students throughout the U.S. and Canada, the company said.
The scholarships are part of a larger effort by Stanley Black & Decker, DeWalt's parent company, to grow the trades by 2027 through a $30 million commitment.
"With more than 350,000 current job openings in the construction field alone, it is critical that we work to develop a strong pipeline of talent for the skilled trades," said Frank Mannarino, president of Stanley Black & Decker's power tools group. "…We are working to help address the skilled trade shortage with the goal of bringing educational opportunities to the forefront and cultivating a strong workforce of future pros."
Efforts to find solutions that would ensure collision repair centers are adequately staffed are ongoing and regularly discussed.
An upcoming Society of Collision Repair Specialists (SCRS) Repairer Driven Education (RDE) presentation during the SEMA Show, "Talent Shortage – Ensuring We Have Collision Technicians in 5 Years," will address the reported need for 1 million auto, diesel, and collision technicians within the next five years.
Panelists will discuss how collision repair facilities can attract, develop, and retain talent through business culture, developing career paths, and leveraging available resources.
A separate presentation as part of the RDE IDEAS Collide Showcase at the show, called "Fixing the Faucet: How to Increase the Flow of Technicians into the Industry," will feature Alex Crays, an auto body instructor at the Career Technical Education Center.
Meanwhile, the Collision Industry Conference (CIC) meeting happening Oct. 31 in Las Vegas will also tackle the issue through a panel focused on the talent shortage from a technician's perspective.
Images
Featured image: Daisy-Daisy/iStock
Share This: