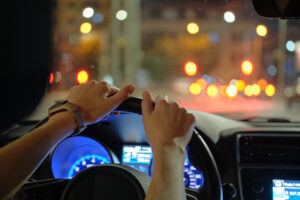 Companies, researchers look to improve night driving safety, pedestrian detection
By on
Technology
Four companies and university researchers have shared details about sensors and systems they're using, or that are in development, to improve driver and pedestrian safety at night, detect objects and pedestrians on the road from further away, and slow vehicles down.
Improved developments in vehicle object recognition rates are also being explored by Koito Manufacturing Co. and Denso Corp. The companies are collaborating on the development of a system to improve the rate at which vehicle image sensors see objects and pedestrians by coordinating lamps and image sensors with the goal of improving driving safety at night.
"Each company is working to improve vehicle safety and realize a society with zero traffic accident fatalities, which is one of the largest challenges currently facing the automotive industry," a joint news release from the companies states. "In this work, improving driving safety at night is an important development theme."
Koito has developed adaptive driving beams, which automatically change brightness levels as oncoming traffic nears while still maintaining improved visibility. Denso has developed sensors that recognize a vehicle's surroundings and play the role of the "eyes" in advanced driver assistance systems (ADAS). Denso is working to improve the object recognition rate of image sensors not only at night but also in various traffic situations.
Already available in the XC60, S90, V90, and V90 Cross C, Volvo has now integrated Google Assistant and Maps as built-in services on its new EX30 electric vehicle (EV). General Motors, Honda, Polestar, and Renault also offer Google built-in.
The EX30 also includes Park Pilot Assist, cameras on all sides of the vehicle for a 360-degree view, Pilot Assist, collision avoidance ADAS, and cabin monitoring to detect distracted or drowsy driving.
The Verge reports that Google services on the EV has a new in-vehicle speed limit-announcing safety feature that has passed the European General Safety Regulation (GSR), in part due to its use of Google Maps data for accuracy. Known as Intelligent Speed Assist (ISA), the feature shows posted speed limits on the instrument display at all times and warns drivers when they're speeding.
Google Geo Automotive Vice President and General Manager Jørgen Behrens told The Verge that vehicle cameras can't figure everything out, including if speed limit signs are obstructed, so Maps maintains accuracy by analyzing traffic trends, gathering local data, and cross-referencing street view or third-party partner data. The EU GSR requires vehicles to have 90% accuracy for ISA systems.
In China and Taiwan, researchers have developed a reportedly new type of automotive safety sensor — a self-powered noncontact triboelectric nanogenerator (SNC-TENG), which they say will save energy on "intelligent and low-carbon" vehicles and improve the detection of objects further ahead of time. While it isn't clear when the sensor will be available for the market, including whether it will make it to the U.S., the companies do note that Koito has provided products worldwide for several years.
The researchers wrote that "providing continuous power to numerous onboard sensors consumes substantial amounts of power from [the] vehicle, resulting in shortened running times," which the self-powered SNC-TENG mitigates. It is applicable, for the first time, in vehicle sentry mode and for blind spot detection.
In testing, the researchers found that the sensor could provide accurate blind spot detection, parking lot monitoring, and theft and vandalism protection, Advanced Science News reports.
Images
Featured image credit: Bilanol/iStock
Share This: