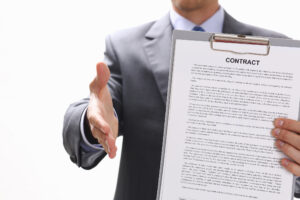 PartsTrader partners with Tractable on AI in subrogation claims review
By on
Insurance | Technology
PartsTrader and Tractable have partnered to automate parts selection in subrogation claims processing, which the companies say allows insurers to optimize claims reviews "to ensure repair costs are both accurate and fair."
However, a spokesperson on behalf of both companies told Repairer Driven News the integration doesn't impact the repairers' side of the subrogation process that occurs between two insurance carriers.
"The review occurs well after repairs have been completed," he said. "Tractable's AI Subrogation product is used to review subrogation requests submitted to an insurance carrier by the originating insurance carrier that processed the claim. These subrogation requests are processed after the insurance carrier has settled the claim and is not used in any way on the repairer side of the claims process."
PartsTrader's parts price data will be integrated into Tractable's artificial intelligence (AI) product Auto Reviewer to facilitate a "more deeply collaborative repair ecosystem that leverages the latest technology and most comprehensive data available," the companies said in a joint news release.
RDN asked what the companies mean by a "more deeply collaborative repair ecosystem" and was told by a PartsTrader spokesperson that "technology providers need to embrace open partnerships to solve customer problems" in order to better meet the needs of repairers.
"This includes solving problems for repairers, suppliers, and insurance companies," PartsTrader said. "Through these types of collaborations, customers gain the benefit of more seamless workflows across the host of products they utilize on a daily basis. Both PartsTrader and Tractable are committed to open partnerships that deliver solutions to customer problems."
A Tractable spokesperson added, "The biggest problem it solves is that no one is being held to a 'phantom part' price. Meaning that obsolete catalog prices for parts not in stock would not be found. This is historical use of real parts, at correct prices."
Auto Reviewer already eliminates the need for insurance adjusters to manually spend time processing and reviewing subrogation claims, according to the companies, but the PartsTrader integration will ensure the right parts are used and appropriately sourced and that costs match pricing and availability at the time of the collision.
"Right now, every leading P&C insurer is eager to explore AI solutions that will drive more efficient operations across their entire claims business and, until our collaboration with PartsTrader, there hasn't been a solution that could yield this level of critical, data-driven insight in AI claims review," said Lauren Caruso, Tractable global sales senior vice president. "PartsTrader is regarded as one of the most innovative players in the collision industry and through our collaboration, we'll open new paths for the industry to modernize claims through our combined superior data and AI capabilities."
Determining whether the "right" parts are used and that they're appropriately sourced is based on repair standards defined by the carrier and what PartsTrader finds to be those that were available when and where the claim took place, PartsTrader said. All PII is removed from the parts search data provided by PartsTrader and Tractable uses aggregated data, PartsTrader said.
Mark Lindner, PartsTrader president, added, "Our collaboration with Tractable stands to redefine how insurers approach the full claims cycle. We're not only accelerating traditionally time-consuming tasks through our collaboration, we're also enabling insurers to optimize resource allocation and improve loss ratios. The future looks promising as we continue to explore the innovative ways our combined technologies can reshape the broader collision and insurance landscapes."
In the coming months, the companies said they plan to collaborate on additional product integrations to streamline and accelerate the claims process to benefit both insurers and policyholders but no details on those plans have been provided.
Images
Featured image credit: Ivan-balvan/iStock
Share This: