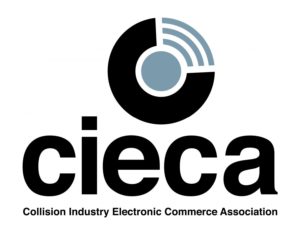 A webinar held last week by the Collision Industry Electronic Commerce Association (CIECA) shared technical details about its newly up-and-running CAPIS standards.
The standards can supplement or be used as an alternative to the current XML-based Business Message Suite (BMS) framework for developers to create collision industry software.
CIECA encourages the collision repair industry to use CAPIS and/or Business Message Suite (BMS) standards instead of EMS for the sake of data privacy, especially when it comes to personally identifiable information (PII). PII includes names, addresses, phone numbers, and license plate numbers of customers and/or vehicle owners who come into repair centers. PII also debatably includes the VIN since it can be linked back to names, addresses, and phone numbers, Tagliapetra previously said.
"We want to continue to develop the most current and relevant products available so that the shop industry and the collision industry as a whole can have the best tools and security," said Paul Barry, CIECA's executive director, in an interview with Repairer Driven News. "Data privacy has been a long-standing concern in the industry… We've been trying for years to get off of the EMS."
Concerns raised about EMS involve large sets of data being sent from repair centers, a lot of which is unnecessary to send, putting data privacy at risk.
In a previous CIECA webinar, Datatouch Managing Director Pete Tagliapetra and Barry explained that EMS was intended and created only for internal shop use so external information security was not considered in the design.
EMS creates large files of unencrypted data pulled from estimates.
"One of the problems with the EMS is it just sits on the shop's machine," Barry said. "It's a local file that gets generated by the estimating system… it's unencrypted, it's not secured in any way… With BMS, it's the option to get just the data you need.
"It should be secured with authentication, user ID, and password type authentication so that when that data is being transmitted, it's not just unencrypted data floating around in space."
Barry added CIECA hopes smaller companies will take notice of the new CAPIS standards and adopt them. Most larger companies have already done so, or adopted BMS, he said. Those who are interested in CAPIS can check out the video below for insights from CIECA member companies Mitchell International, Integral, and Carparts.com on using them as well as demos within commonly used tools.
For example, Carparts.com is using CAPIS for parts ordering through its marketplace.
"The business case is we created parts invoices payments and fulfillment updates and we were able to do that with test instances being provided and also using tools Stoplight Studio and Postman," said Jeff Schroder, with Carparts.com.
"If you look at the volume of transactions that occur across the industry, they're almost all in the BMS today. These are standing integrations between CCC, Mitchell, Audatex, insurance companies, and MSOs."
Smaller companies might send an assignment by email then the repair center uploads the estimate, meaning those companies are likely working EMS, he added.
"There's a lot of small companies that do that and they may have a data pump doing it," Barry said. "Data pumps are resident on the body shops' machine and just pumps out every estimate that gets written. That's a concern for the industry so we'd like to try to discourage that model and move to something better. Something better today is BMS and is starting to be CAPIS."
Data pumps used by parts suppliers and claims processing agents, as just a couple of examples, will continue to send data indefinitely to those businesses whether repair facilities are still working with them or not until they're uninstalled, likely including copying every estimate.
CAPIS is a more modern language. "The point is [to] pick the tool that's right for the job," Barry said. "If we build a better mouse trap and somebody goes, 'Hey, you know what if we used CAPIS instead that would be a better model.' Then, they've got more incentive to do it. By providing better tools that are more nimble, faster, and lighter to work with we're hoping to encourage companies to move [in] that direction.
Images
Featured image: CIECA logo provided by CIECA
More information
Share This: