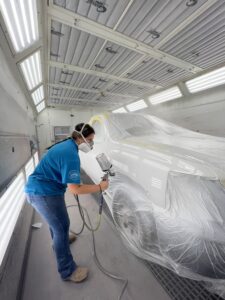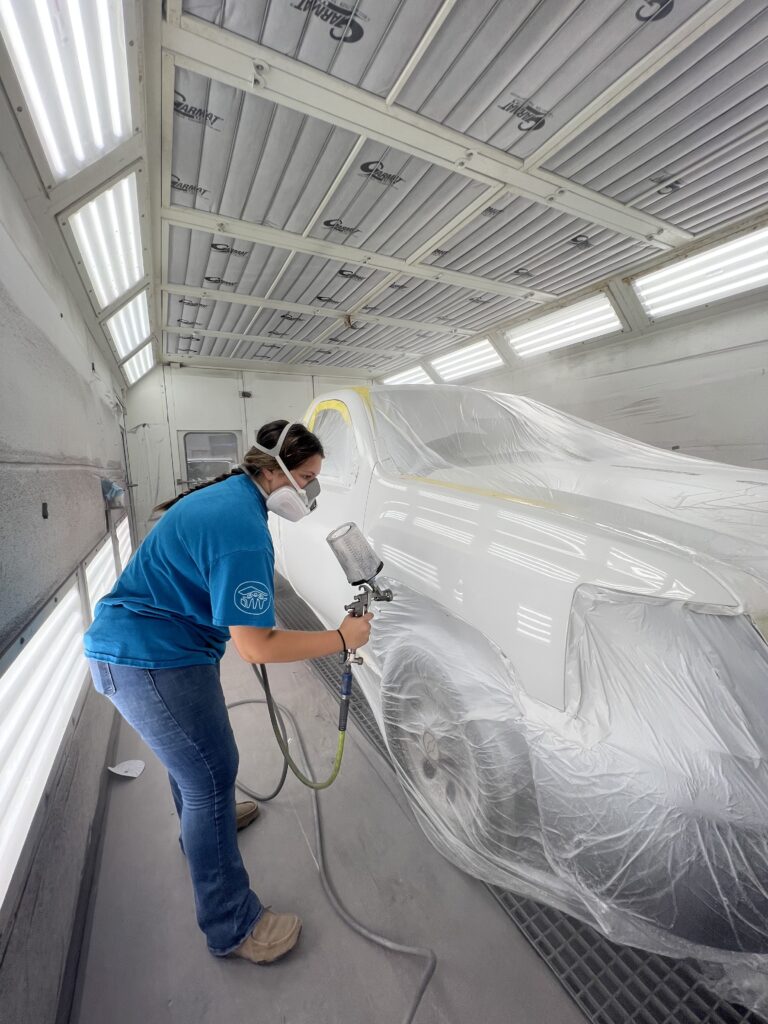 A top winner in this year's SkillsUSA National Championships will now represent the U.S. in the upcoming world championships and supporters are asking for the industry's help in getting her there.
Lily Williams, of Arkansas, won gold in the automotive refinishing category during this year's national career contest, which brings together the most highly skilled career and technical education students in high school and college from throughout the U.S.
With a medal from that competition under her belt, Williams will face off against the world's best-skilled career and technical education students next year in Lyon, France.
Automotive Refinishing Technology Technical Committee Co-Chair Jessica Neri, with Skills USA, said that while selecting Williams for advancement was the easy part, the challenging part has been raising the $20,000 to fund her trip. Neri is calling on the industry to help her have a shot at winning a medal on the world stage.
"The WorldSkills USA team is funded solely through private donations," Neri told Repairer Driven News. "For Lily to represent the U.S. and our industry we need to raise the funds to pay for her training and travel. Other countries around the globe take WorldSkills as serious as the Olympics. The government funds the competitor, pays for their training, etc."
"Historically, in the United States, we haven't come together as an industry to support these auto body students who will be carrying our flag across the world stage."
Neri said supporting rising talent is especially important given the skilled labor shortage the industry is facing.
A 2022 Techforce Foundation study found that 232,000 techs were needed in 2021 across automotive, diesel, and collision but schools were graduating only 42,000. In collision alone, the demand was 35,000 techs while only 4,500 graduated.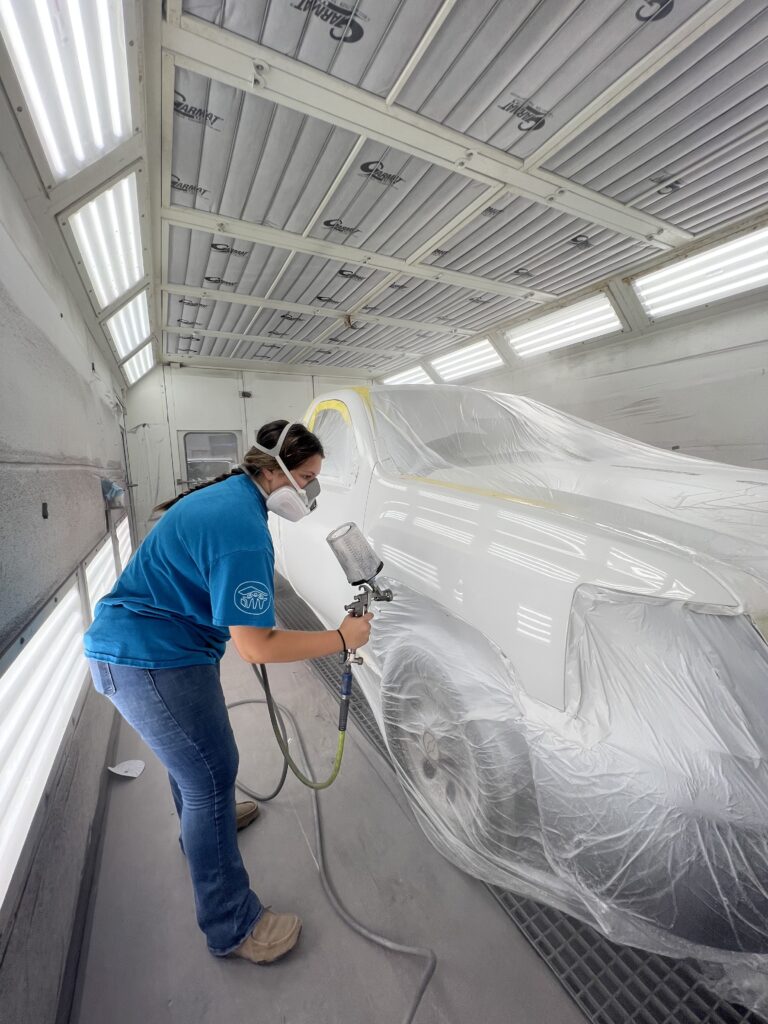 "Each year it becomes harder to find quality candidates to fill roles being left open by those retiring," Neri said.
She added that those who aren't taking an active role in supporting emerging talent are only hurting themselves.
"Become involved at the local level, sit on student advisory boards, open your shop to interns, hire students directly out of school — partnering them with your experienced technicians, [and] donate supplies and your time. Next time you catch yourself complaining about the lack of quality technicians ask yourself what you have done to give back to the industry that has given you everything you have now."
Competitions such as this, whether at the state or world level, can help teach students studying the skilled trades that commitment and success lead to success, Neri said.
"When you show up early and stay late because you never want to miss a moment of learning, you inch closer to the podium. When you study your craft in your free time by watching videos, practicing, or reading industry publications you set yourself up to beat the competition," she said. "It's the preparation to win that builds a stronger workforce.
"SkillsUSA's mission is to empower students to become skilled professionals, career-ready leaders, and responsible community members. I wish everyone in our industry had the opportunity to watch auto body students competing at SkillsUSA at any level. To see the determination in their eyes is inspiring. To watch the students who have taken this opportunity seriously win will fill your heart with hope for our industry's future."
Williams is planning to begin working for the Collision Repair Center of Jonesboro in Arkansas in the coming weeks.
News of Williams' advancement came during National Apprenticeship Week, which runs through Nov. 19.
National Automotive Parts Association (NAPA) is marking the week by calling on emerging skilled workers to pursue a career in collision repair by applying for one of five NAPA Success for Techs scholarships.
The financial offerings are being offered through NAPA's involvement with TechForce Foundation's "Grab the Wheel" campaign, which is aiming to attract 1 million new automotive and aviation technicians within the next five years.
"There is so much more to being a technician than people realize," said Jason Rainey, vice president of NAPA Auto Care. "As a technician, there is a clear career ladder in the auto industry and potential to work in other modes of transportation, such as motorsports, aviation, and aeronautics. And with the growth of EV [electric vehicles], they are on the cutting edge of technology. The NAPA Network seeks to not only show them the possibilities available to them but also provide them with the resources they need to land the career of their dreams."
Students can apply for a scholarship online, which includes a tool kit and a financial contribution toward education, through Nov. 30.
Those wishing to support Williams can donate to her campaign by visiting Donate – WorldSkills USA and writing "car painting" under gift preference.
Images
Featured and secondary images of Lily Williams courtesy of Jessica Neri
Share This: