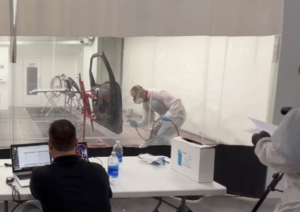 Audatex/Solera has implemented its shift away from previously defaulted blend refinish formulas within its estimating system, giving repairers more flexibility on labor hours charged.
As of October, repairers using Audatex can specify profile settings for blending, based on a user-defined percentage of the refinish labor in any value between 50% and 150%, according to Solera Industry Relations Vice President/Interim Head of Claims Sales Bill Brower and Product Management Senior Director David Davoodi. The previous version automatically calculated blend refinish at 50% of Audatex refinish labor.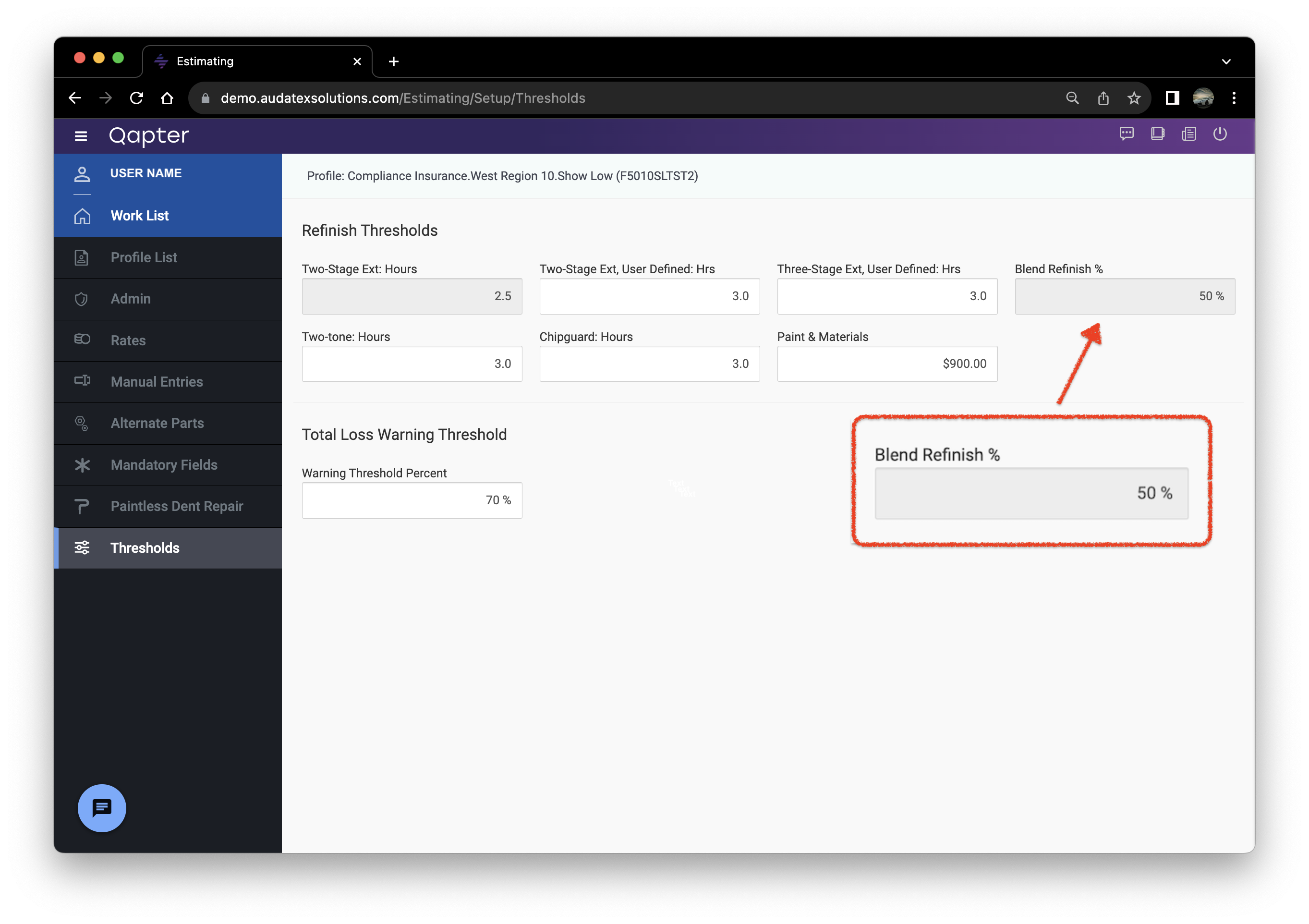 All estimates that include overridden default blend refinish hours on a claim's damage lines are noted on the completed estimate document.
Defaulted blend refinish calculations are also noted with a disclaimer on the lower part of the estimate document.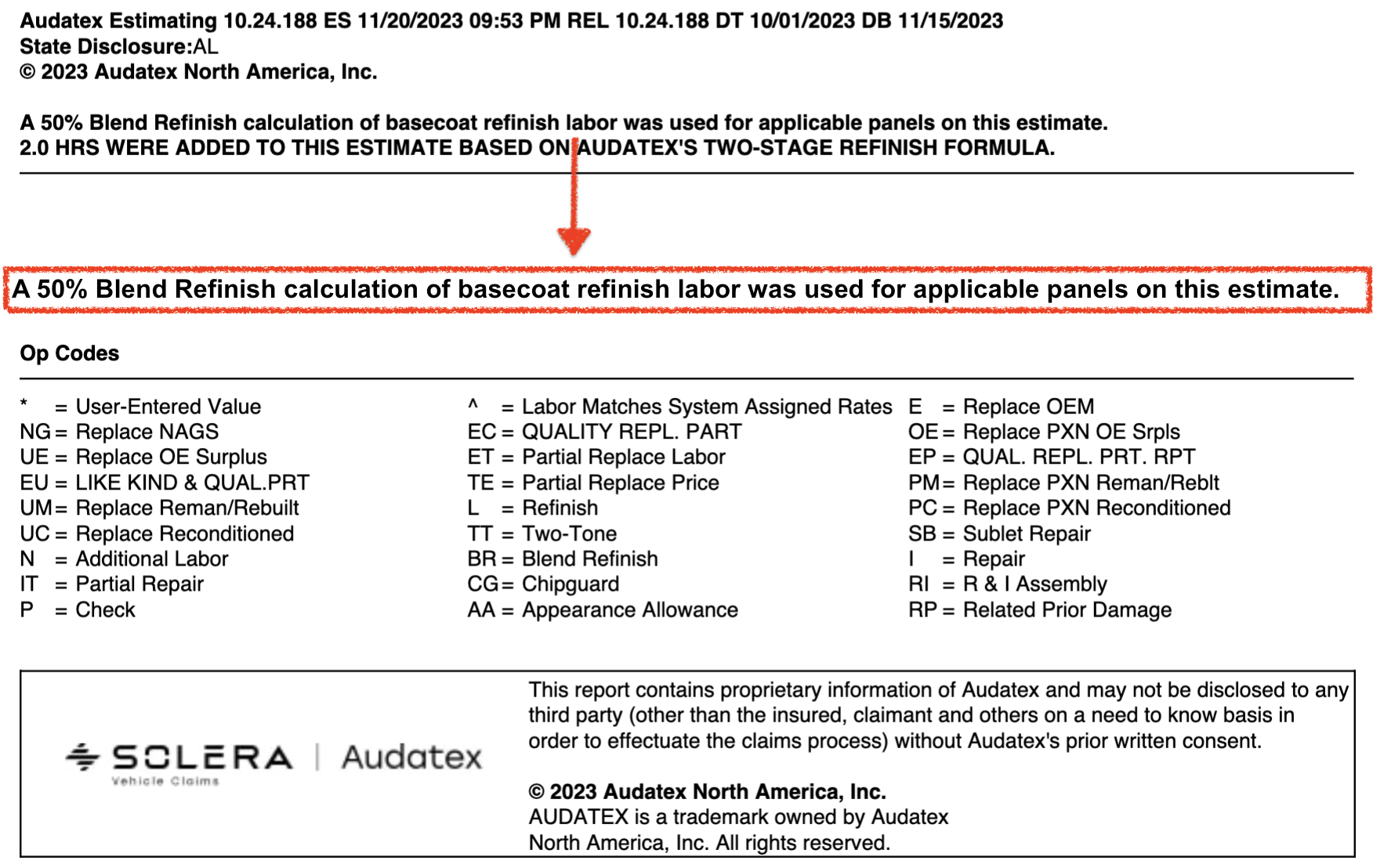 "It's important to note that if you have an estimate already written or going through the process or [in] different versions, those will not change," Davoodi said. "That [default percentage] will only apply to a brand new estimate that's created because once you create an estimate, similar to rates, it will go through and keep that for the life of that claim until there is a manual adjustment made."
The planned changes to Audatex's blend formula were first shared as a part of a blend study update from Aaron Schulenburg, executive director of the Society of Collision Repair Specialists (SCRS), during a Collision Industry Conference (CIC) Parts and Materials Committee presentation in July.
The blend study was conducted by SCRS in August 2022, in coordination with AkzoNobel Vehicle Refinishes, Axalta Coating Systems, BASF Automotive Refinish, PPG Industries, and Sherwin-Williams Automotive Finishes. The purpose was to study the comparative difference between the time necessary to perform a full refinish on an exterior panel and the time needed to blend the same panel.
The study concluded blending took 31.59% more time on average than a full refinish based on results from refinish operations compared on 45 different parts with three colors from the five paint and coatings companies. The results were a stark contrast to the 50% less time historically allocated in the three estimating systems.
Davoodi told Repairer Driven News on Monday that Solera was already aware of the concerns SCRS and other repairers had for months, if not years, prior to the release of the blend study results in November 2022 from "a broader conversation, primarily on the shop side." Examples of feedback he cited were paint and refinish operations becoming more complex because of matte finishes, four-stage refinishing, and very deep reds, which require a lot more labor time.
"Everyone has opinions from the insurance side to the repairer side," Davoodi said. "The great thing is, within the platform, we have a solution where they can go through and come to an agreement on what that blend refinish percentage should be and we can set that at a partnership profile level so that it can go through and be used as the default value."
Late last year, after SCRS asked all the estimating platforms what changes they planned to make, Solera began data analysis, he added.
"We were saying, 'You know what, actually, there is a lot of changes happening. There are matte finishes now [and] cars have different types of paint,'" Davoodi said. "Then, we started thinking, 'What do we do? Not only holistically from North America, but globally, what are shops doing? What are insurance companies doing?'
"What we found is it varies. So while some might say, 'Hey, we're just going to change it to be this value,' what we really found is it actually may change depending on your book of business and what you're doing. We did leverage the existing 50%, which has been set for quite some time, but recognizing that there is a need, especially if your book of business warrants it, as a shop you can now go and update that."
Brower and Davoodi said repairers have always had the ability to manually change the refinish labor hours, and still can.
Audatex/Solera now works with direct repair program (DRP) facilities and their insurer partners to ensure both are on the same page with agreed-upon default blend refinish percentages. Estimate preparers can enter a value between 50% and 150% and the value will multiply it against the full panel refinish time. If no value is specified, a default value of 50% blend refinish percentage will be used. 
As of Monday afternoon, Audatex's Database Reference Manual (DBRM) hadn't been updated yet to reflect the changes but Schulenburg shared in July that he was told it would read, "Audatex refinish labor is based on the use of new and undamaged panels. Audatex Estimating does not provide a standard labor allowance for blended panels as this requires the estimate preparer's judgment, expertise, and consideration of the unique requirements for each repair. Determination and assessment of labor and materials necessary in the blending process is best provided by the estimate preparer during the estimate preparation process. To assist the user, profile settings allow for customization to enter a specified blend percentage, as necessary."
CCC Intelligent Solutions' rollout of its latest desktop client update to CCC One is ongoing. It provides solutions in line with MOTOR's revision for color blend of adjacent panels as a judgment in lieu of the previous fixed calculation for panel blend.
"Per MOTOR's revision, the refinish time associated with color blend of adjacent panels will defer to the judgment of an estimator or appraiser. This change impacts both two-stage and three-stage blend procedures," CCC's Zendesk Knowledge Base states.
It adds that, without the update, all CCC Estimating apps calculate each blended adjacent panel at 50% of the panel's published refinish time for two-stage processes and 70% for three-stage processes. For example, [default %] x [published refinish hours] = blend hours.
The blend percentages in MOTOR's Guide to Estimating (GTE) have been updated, changing the Estimated Worktime Development Methodology for color blend of adjacent panels.
Mitchell International hasn't provided any information on what changes, if any, they plan to make.
Images
Featured image: A painter takes part in the audited and monitored SCRS blend study in August at the Global Finishing Solutions (GFS) Center for Excellence in Osseo, Wisconsin.
Qapter screenshots provided by Solera
Share This: