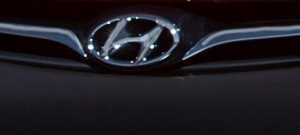 Auto Damage Experts wants to warn shops and consumers about what it described as the sporadic practice of insurance companies using CARFAX "History Impact" data to obtain lowball diminished value settlements.
ADE President Barrett Smith said he recently experienced this with Allstate's handling of a client's claim, and he contacted other post-repair-inspection colleagues to see if others had experienced it. A couple also described similar behavior by Allstate, while the others reported the practice but didn't name the insurer.
We contacted Allstate Thursday afternoon. An Allstate spokeswoman said early Thursday evening that the company was looking into the matter but was unsure if a comment would be available by our morning publication time. Continue to check Repairer Driven News for updates.
Smith said ADE, an auto inspection, appraisal and consulting firm, had noticed the issue occasionally in the past as well, but he couldn't recall the specific insurer in those instances.
"It's not a real reoccurring thing," Smith said Thursday. "… It has raised its ugly head on occasion."
The latest case, which ADE described in a news release sent out Tuesday, involved a 2014 Hyundai Genesis Coupe 2.0T with an estimated actual cash value of $22,000.
The car apparently should have been totaled out from the start, according to Smith. As the repair progressed, the amount of damage and necessary labor grew and grew to nearly $19,000, he said.
Allstate offered a diminished value settlement of $2,000. Smith said ADE estimated a fair diminished value would have been $7,700, "which was based on numerous factors."
The insurer backed up the settlement by citing CARFAX's History Impact, according to Smith.
"Enclosed for your records is a copy of your vehicle's CarFax Vehicle History Report which indicates the value of your vehicle is worth an amount + $60.00 above retail book value," Allstate wrote, according to ADE's news release.
"She's seething at the teeth," Smith said of his client.
The History Impact was used improperly here, he argued.
"The CARFAX History Impact is not the same as diminished value," he quoted a 2010 CARFAX statement to ADE.
He also quoted CARFAX as writing then:
"Unfortunately, we cannot tell you the specific data on our report that has lead to the suggested price adjustment on our report. There are over 100 different vehicle history attributes used in our process to determine how a car's history affects its value. Accidents, service records, number of owners and many other history factors can impact a vehicle's value."
"The CARFAX History Impact is based on a car's retail book value which refers to the average value in the market for a particular year, make and model vehicle. The CARFAX History Impact refines the book value to be specific to a particular vehicle."
A sample CARFAX report offered on the site Friday included the caveat, "Use this tool, along with a vehicle inspection and test drive, to make a better decision about your next used car."
"While ADE believes CARFAX does offer a viable service in providing a level of vehicle historical information; it would appear that this insurer is attempting to employ this most basic information in their attempt to settle diminution in value claims," Smith said in a statement. "This would be a distinct disservice to the insurer's policyholders and would fail to indemnify claimants for their economic losses in this regard. It may also be in direct opposition to most state regulatory agencies governing the actions and performance of insurers as to protect consumers.
"ADE is concerned whereby this information may be used to harm consumers and would like to see CARFAX state within their reports that the 'History Impact' does not constitute diminished value and should not be used as a basis for the settlement of such claims."
Ironically, CARFAX's Car Guides even include a blog post describing how insurers might screw customers on diminished value — though the post's goal appears to be to promote using the CARFAX report to determine the real price. That actually comes off as a point in Allstate's favor.
Still, it seems like a laughable stretch to shore up a DV estimate by linking a 2014 car that experienced nearly $19,000 in damage with a CARFAX estimate saying the vehicle would be worth more than book. By that logic, it almost sounds like the owner would owe whoever hit her $60.
At best, the insurer's made a case to knock $60 off Smith's estimate and pay $7,640.
Smith in the news release recounted another anecdote to show the folly of using the Historic Impact:
"A prime example is a past claim involving a 2008 Ferrari F430 Spyder (one of four in special color and trim) which sustained damage/repair in excess of $7,500.00 involving minor structural damages," he said in a statement. "According to the 'CARFAX Historical Impact' adjustment, it was suggested that this $260,000.00 vehicle actually enjoyed an increase in value of $620.00 based on the known history! This is in direct contrast to the nearly $27,000.00 loss in value as determined by ADE of which was subsequently paid, in full by the at-fault party's insurer."
While apparently not a common practice — which could perhaps indicate the practice is more the work of a few overzealous staffers and not a corporate policy — Smith questioned the idea that an claims representative would have issued a settlement proposal without the language being approved by Allstate.
More information:
"Auto Damage Experts (ADE) Warns Against Insurer Attempts to Use CARFAX Information to Resolve Diminished Value Claims"
Auto Damage Experts, Jan. 19, 2016
Featured image: Part of the grille of a 2014 Genesis Coupe is shown. (Provided by Hyundai)
Share This: