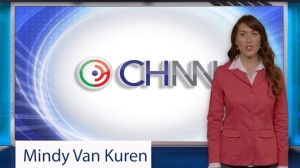 Collision Hub announced Thursday it'd launched "Collision Hub News Network," a 30-minute news and shop tip show.
The first episode aired Thursday on Collision Hub's YouTube Channel, featuring anchor Mindy Van Kuren. Audiences can also tune in and watch it on Collision Hub's website.
Initial segments include the controversy over photo appraisal; the implications of new OEM paints on paint shops; civil and criminal cases in North Carolina and Vermont related to repair and inspection quality, respectively; and the state of the MSO industry.
"This industry is ever-evolving, and those who work in it are always searching for the latest information on the issues that can affect their business on a day to day basis," Collision Hub founder and CEO Kristen Felder, founder and CEO of Collision Hub. "Our goal is to deliver a show that has immediate impact for owners, managers, adjusters and technicians."
"In just six years, Collision Hub has developed a reach into the industry that has been unheard of until now," Felder said. "With the advent of CHNN, Collision Hub continues to be the number one source for all things collision repair related."
More information:
"Engage Target Media Announces The Launch Of Collision Hub News Network"
Collision Hub via PRNewswire, Jan. 21, 2016
Featured image: The first episode of "Collision Hub News Network" "aired" Monday on Collision Hub's YouTube Channel, featuring anchor Mindy Van Kuren. (Screenshot from Collision Hub video on YouTube)
Share This: