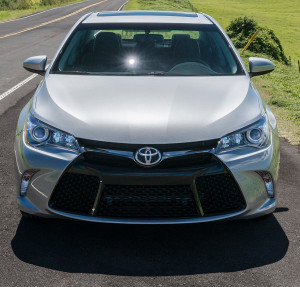 A Mitchell analyst was bullish Tuesday on the potential for aluminum to take a larger auto body market share, noting that high-strength steel carried its own direct and indirect price concerns.
Experts and metals suppliers have dissected the cost-benefit merits of higher-strength steels and aluminum to cut weight out of vehicles.
At the 2015 Megatrends USA, Ducker Worldwide project director Abey Abraham presented 2011 data from Ducker and the Oak Ridge National Laboratory that found that compared to mild steel, advanced high-strength steel cost $0.50 per pound of weight saved and aluminum cost $2. Magnesium was $2.50, and carbon fiber was $6.50.
He made a similar case at the 2015 Great Designs in Steel, discussing the merits for certain parts to go aluminum or steel — or fluctuate between the two. For example, 80 percent of hoods would go aluminum by 2025, he predicted.
Most of the discussion of steel versus aluminum has surrounded cost of the various materials, though the aluminum industry has also been quick to reassure observers that enough of the metal existed to supply automotive demand.
---
More aluminum, steel macro-level coverage on RDN
---
Mitchell industry relations Vice President Greg Horn raised both factors during his Tuesday webinar on the company's latest Industry Trends Report.
Horn noted that the ever-present Toyota Camry would have an aluminum hood in 2018 (as Automotive News reported in 2014), and Alcoa has warned of the strain this could place on automotive supply price and availability.
But despite this consideration, Horn said aluminum might end up a better deal than ultra-high-strength steel in some cases. Such advanced steel carries its own price tag and can take a greater toll on stamping equipment, creating indirect costs for the OEMs, he said.
Other interesting materials points from Tuesday's webinar:
Ford F-150: Mitchell so far has seen parts costs hold steady between the aluminum 2015 Ford F-150 and the older steel version, according to Horn. But it was still studying the overall repair costs.
High-strength steel in common vehicles: Noting that standard passenger cars were required to hit 39 mpg overall this year, higher-strength steels will continue to spread through the "bread and butter" mass-market vehicles, Horn said.
"That will definitely add to repair costs overall," he said.
The growth of high-strength, low-alloy steel had already contributed to the growing costs of Camry and Malibu parts tracked by Mitchell in a recent study, Horn said.
More information:
Mitchell first-quarter 2016 Industry Trends Report
Mitchell, Feb. 9, 2016
Featured image: The 2018 Toyota Camry will have an aluminum hood, according to Automotive News. The 2015 model is pictured here. (Provided by Toyota)
Share This: