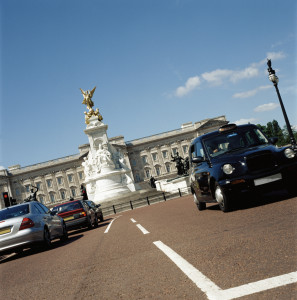 The collision repair wing of the Retail Motor Industry Federation, a leading British automotive trade group, will study aftermarket auto body parts in the United Kingdom, the organization announced Thursday.
RMI Bodyshops, which now manages the National Association of Bodyshops and the Vehicle Builders & Repairers Association, wrote Thursday it would look into quality control "robustness" at the suppliers approving the parts, what incentives promote the parts and how aware collision repair customers are that they're getting aftermarket components.
"We have received market intelligence data from our members that the use of non-oe parts is becoming an increasing concern for body shops," RMI Bodyshops Executive Director Jason Moseley, recently appointed to oversee NAB and VBRA, said in a statement.
"We believe that healthy competition is good for the parts market, but never at the cost of compromised safety and consumer detriment.
"Within the RMI we have extensive knowledge in relation to non-oe parts provenance and want to ensure that any claim or implication that parts are of a 'matching quality' to OE parts is substantiated with robust, transparent and verifiable testing protocols."
RMI Bodyshops plans to meet with parts suppliers and "seek the required assurances to feedback to our members and the wider market, on the potential risks, pitfalls and benefits associated with the use of non-oe parts, enabling informed decisions to be made within body shops."
Among the first priorities: Learn more about how parts suppliers approve non-OEM parts for use.
Asked about what parts were being cited as concerns by collision repairers and for what reasons, NAB bodyshop operations head Frank Harvey replied RMI Bodyshops' discussions with suppliers would come first.
"Our initial position is to meet with the major non OE suppliers to understand their own test processes and then arrange a sample of comparison tests ourselves to verify the results," Harvey wrote in an email Thursday.
In the U.S., even aftermarket advocates like certifiers CAPA and NSF (themselves controversial) indicate unvetted generic parts are a concern. (Learn about their testing in this Q&A with Repairer Driven News.)
About 75 percent of aftermarket parts in the U.S. aren't certified by anyone, CAPA Executive Director Jack Gillis told a Morning Call columnist in 2015, and about 26 percent of parts submitted to CAPA don't even pass its vehicle fit Test B on the first try.
"Vehicle technology is progressing rapidly and the complex designs, materials and repair processes developed by the vehicle manufacturers, must be closely adhered to in order to claim that parts are 'certified' to equivalent standards," Mosely said in a statement. "Commercial pressure should never be put ahead of safety."
Mosley also cited the study announced Wednesday by the Northern Ireland Bodyshop Alliance and that RMI Bodyshop does "echo their concerns."
Also abroad, the Australian Federal Chamber of Automotive Industries last year launched its "Genuine Is Best" campaign. However, this has concentrated on promoting OEM parts rather than vetting aftermarket ones, though the FCAI has tested counterfeit Mercedes wheels.
More information:
"RMI BODYSHOPS LOOKS INTO USE OF NON-OE PARTS IN THE VEHICLE BODY REPAIR PROCESS"
Retail Motor Industry Federation Bodyshops, April 7, 2016
Share This: