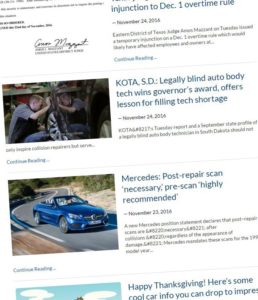 Readers on vacation or traveling for the Thanksgiving holiday weekend might have missed a few important stories during what turned out to be a fairly newsy week of RDN coverage.
Here's a few articles from last week you might have overlooked, judging by the slew of out-of-office emails we received. Consider them our Thanksgiving leftovers gift to you. You can keep the Tupperware.
---
Perhaps the biggest news, particularly for luxury repairers and auto insurers: A new Mercedes position statement declares that post-repair scans are "necessary" for all vehicles 1996 model year or later after any collision, "regardless of the appearance of damage." More.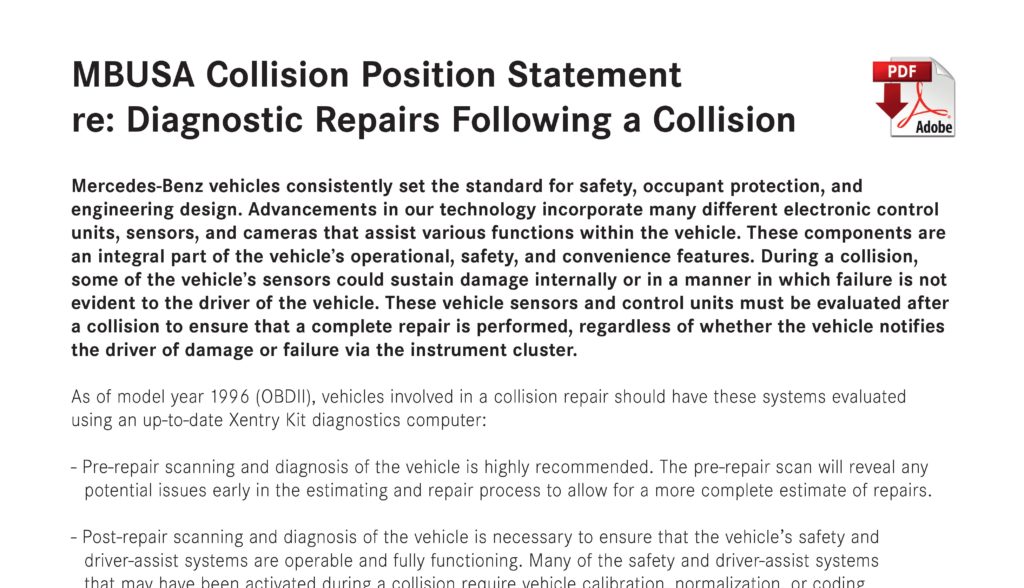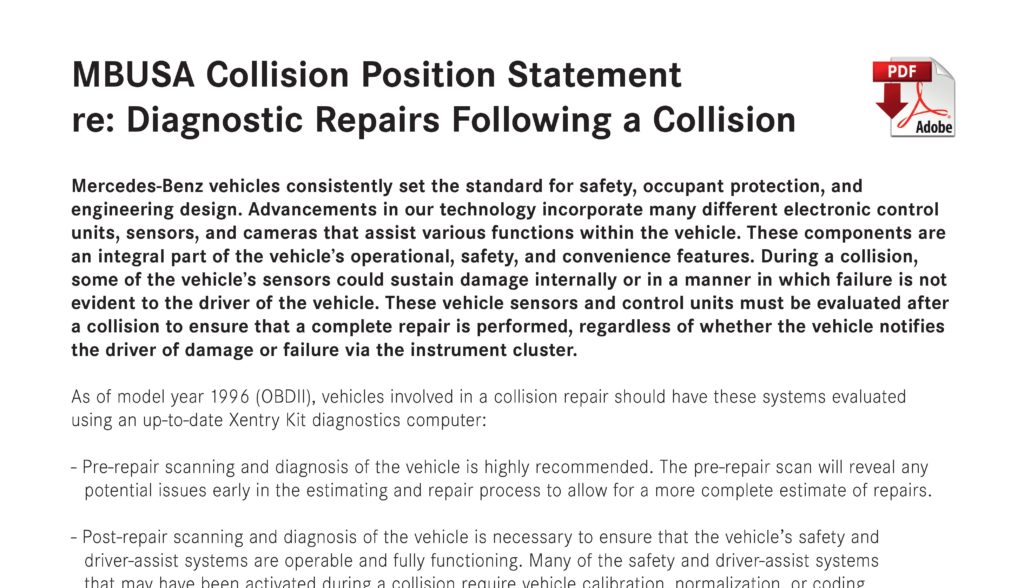 Dealerships are considering collision repair as a method of managing car sales slowdown and improving customer retention, Fixed Ops Journal reported Tuesday. More.
Another big story bringing a bit of uncertainty to businesses nationwdie: Eastern District of Texas Judge Amos Mazzant on Tuesday issued a temporary injunction on a Dec. 1 overtime rule which would likely have affected employees and owners at most body shops. More.
FCA last week unveiled the 2018 Alfa Romeo Stelvio, the second Alfa to use a new FCA platform developed around lightweighting and sports-car driveability.
The Stelvio uses the "Giorgio" platform first seen on the 2017 Giulia that went on sale earlier this year, and Automotive News has cited an unnamed source to report in May that the 2018 Dodge Charger will use "Giorgio" too. More.
KOTA's Tuesday report and a September state profile of a legally blind auto body technician in South Dakota should not only inspire collision repairers but serve as a reminder to owners to look past disabilities — particularly amid a tech shortage. More.
More information:
"Mercedes-Benz Collision Position Statements Available"
I-CAR Repairability Technical Support Portal, Nov. 23, 2016
"Auto body technician uses sense of feel"
KOTA, Nov. 22, 2016
"Ability for HIre Rick's Auto Body Long Format 9 8 16"
Dept. of Human Services via YouTube, Sept. 28, 2016
"Dealerships battle fast-growing consolidation of body-shop business"
Fixed Ops Journal, Nov. 21, 2016
"#1 Cochran swims against dealer tide, expands collision repair network"
Fixed Ops Journal, Nov. 21, 2016
Featured image: A new Mercedes position statement declares that post-repair scans are "necessary" after collisions "regardless of the appearance of damage." (Provided by Mercedes)
Share This: