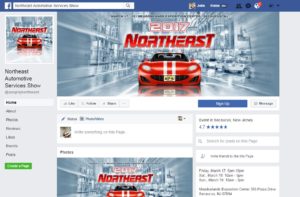 Three major collision repair trade shows are coming, one in each of the next three months, and shops in the Midwest, Southeast and Northeast might want to consider setting some time aside for staff to attend their respective region's event.
Midwest
On Friday, the Iowa Collision Repair Association will open the two-day Midwest Auto Body Trade Show in Altoona with the Collision Repair Industry Education Foundation Student Education Day.
The show will be held at the Prairie Meadows facility Feb. 3-4. The event is free — except for lunch — and includes both educational sessions and the trade show floor itself.
Topics Friday include a presentation on blueprinting and a panel of experts discussing OEM certification, repair procedures and equipment. There's also a reception on the show floor.
Saturday's educational sessions include nitrogen plastic welding; social media; "What the Collision Industry Needs to Know" (we saw this one at SEMA 2017; it's strong); and the "No Free Lunch" $50 lunch session featuring a chance to hear from state Sen. Brad Zaun, lobbyist Scott Weiser, CRASH Network journalist John Yoswick and Sherwin-Williams' Lee Rush.
The 70-booth trade show floor itself runs from 1:30-7 p.m. Saturday.
At 3 p.m., entries in the Community College Hood Refinish Contest will be judged.
Details: www.iowacra.com or 480-720-2565.
NORTHEAST
The next month finds the 40th anniversary of the NORTHEAST show, hosted by the New Jersey Alliance of Automotive Service Providers at the Meadowlands Exposition Center in Secaucus, N.J. The event runs March 17-19; the full schedule of speakers and other events was not yet available.
AASP-NJ cautioned earlier this month that the event's 65,000-square-foot show floor was "days away" from selling out.
"With the way the show has been growing since we came back to New Jersey eight years ago," AASP-NJ President Jeff McDowell said in a statement. "I'd be surprised if we weren't having the success we are. We started utilizing maybe half the arena when we first got here, and now we're bursting at the seams. We appreciate all the vendors who are participating, and all who are expressing interest in joining us for the first time. We wish we could accommodate all of them."
Vendors who missed a chance to lock in a show spot facing more than 5,000 attendees can join a waiting list, according to McDowell, who called the event a "buyer's show."
Details: www.aaspnjnortheast.com, 973-667-6922 or Alicia@grecopublishing.com.
Southern
Finally, completing the streak of shows named after geographic regions, the Southern Automotive Repair Conference will be held at the IP Casino Resort in Biloxi, Miss., on April 21-22.
The agenda hasn't yet been finalized, but the show's website promises "MORE OEMs! – MORE CLASSES! – MORE SHOPS! – MORE EXHIBITORS!" The event is organized by the Alabama Automotive Repair Industry Society of Excellence, Georgia Collision Industry Association, Louisiana Collision Industry Association, Mississippi Collision Repair Association and the Tennessee Collision Repairers Association, which ought to make for great attendance and the clout to deliver on the above promise.
Details: southautorepair.conf@gmail.com or 731-664-6262.
More information:
"MIDWEST AUTO BODY TRADE SHOW IS BREAKING RECORDS"
Iowa Collision Repair Association, January 2017
Southern Automotive Repair Conference website
Featured image: A promo image for NORTHEAST 2017 can be seen on the NORTHEAST Facebook page. (Screenshot from NORTHEAST page on www.Facebook.com)
Share This: