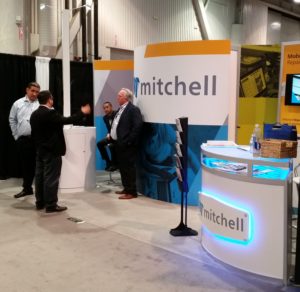 Mitchell on Wednesday committed to a means "without toll charges" for a collision repairer to exchange BMS data with business partners, drawing a major competitive distinction between the estimating service and rival CCC.
"Mitchell will implement BMS with its collision repair customers in a manner in which the user maintains control of its own data and may share its data with its chosen trading partners without restrictions and without per-transaction tolls," the IP wrote Wednesday.
The announcement fleshes out the information provider's strategy for how it would make good on a Monday promise to offer support for both the Estimate Management Standard and Business Message Specification data formats in its new Mitchell Estimating Cloud product.
The Collision Industry Electronic Commerce Association has urged the industry to shift to the modern BMS data standard instead of the obsolete EMS.  The neutral inter-industry organization created the two formats to provide a common language for collision repairers' software to "talk" to the software used by business partners like rental car agencies and parts providers.
BMS, which uses a modern XML format, allows a collision repairer to transmit to a business partner only the estimate information needed by that particular industry. EMS, which uses archaic formats like dBase IV, effectively sends all of the information from an estimate over to the recipient unless the collision repairer takes steps to customize its delivery. (Learn from the Society of Collision Repair Specialists how to do that on all Big 3 Estimating Systems here.) CIECA hasn't supported EMS since 2003 but issues regular updates to BMS — and yet, EMS continues to linger in the industry.
This creates not only structural IT inefficiency but also the potentially greater concern that anyone with an EMS file can learn all kinds of things about the customer and your business that you most likely don't want them knowing — or don't even realize they're getting. SCRS, which has also advocated for the industry to switch formats, has argued that prolonged use of EMS could lead to a scenario where shop estimate information is obtained by a "data pump" and sold off to companies reporting vehicle collision histories.
MSOs and at least one insurer have advocated the BMS standard, CIECA noted in an news release earlier this month, and Mitchell on Wednesday agreed in a bullet point that "BMS is superior technology to EMS. – The BMS data standards are more modern and offer more flexibility in implementation and enhanced security over EMS." (Emphasis removed.)
"There were real world examples shared of BMS making a difference every day with data exchange tools within these businesses. The greatest 'pain point' is BMS adoption and the sunset of EMS," Fix Auto USA President Paul Gange said in a statement July 12.
"BMS is where it's at!" Allstate claims ecommerce program manager (and CIECA marketing head) Chad Sulkala said in a statement. "CIECA is delivering Business solutions to the industry via BMS that are saving companies effort, time resources and cost.  We applaud the companies that recognize the benefit BMS and make the effort to implement at any level."
"Mitchell participated in the CIC Task Force assembled to study the issues related to data sharing," Mitchell repair sales and service Vice President Jack Rozint said in a statement Wednesday. "We support the choice to migrate from EMS to BMS. Our cloud platform supports both EMS and BMS. Further, we agree with the Task Force that CIECA and other industry stakeholders have established a precedent that facilitates bi-directional data exchange in a free and open marketplace. Finally, we believe that any third party that restricts or prevents industry stakeholders from accessing or using the data will adversely impact the industry. At Mitchell, we're committed to enabling our customers to benefit from open data platforms with best-in-class applications and services."
Making the switch
CIECA has created a means for a collision repairer to convert EMS exports to BMS transmissions, but it said a shop might need to be medium- or large-sized to have the IT resources to pull it off. The estimating services have been argued to be of the most efficient ways of facilitating the switch for the entire industry.
CCC has revised its system to transmit both BMS and EMS messages and will ultimately drop support for EMS in 2018. A shop will designate through an "app store" which BMS-capable companies will receive which messages, a convenient process CCC said is likely to foster innovation by removing the need for a startup to create and support a method of pulling EMS messages from every client. Have a presence on Secure Share, and you've automatically marketed yourself to and can be used by 19,000 customers.
However, vendors and repairers have expressed outrage and concern about the amount of power and control passing to the nation's dominant estimating service and CCC's plan to charge each recipient once per repair for every estimate they receive. (Learn more about CCC's plans and the accompanying controversy here.) The CIC task force referenced by Mitchell has also questioned and rebuked CCC, most recently at Tuesday's Collision Industry Conference.
Mitchell on Wednesday instead promised "an open, no-cost data platform as the basis for its product portfolio." A shop could continue for the near future to use the EMS standard if it preferred, or it could transmit BMS — under its own terms, and without a fee for the recipient or shop, according to Rozint.
"Mitchell will continue to support industry standards – both EMS and BMS implementations," Mitchell wrote Wednesday. "Not only will this support provide the industry with more time to absorb the change without breaking productions systems, but it will also deliver the open data without toll charges. …
"Mitchell has no plans to obsolesce its EMS implementation at this time – There are more than one hundred applications and services that utilize EMS. Many of these applications are mission critical to repair and claims workflow, and bring substantial benefits to industry participants. Mitchell will not disrupt our customers businesses by eliminating EMS access before many of these application providers are ready to utilize BMS." (Emphasis removed.)
Mitchell would support EMS "in the near time" as long as the demand existed, Rozint said. "It makes sense over time that EMS does get sunsetted," he said.
But those hundreds of services relying on EMS simply wouldn't all be ready by CCC's April 2018 sunset of the standard, he said.
Mitchell's principles and plans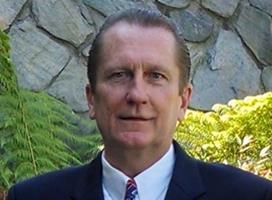 Rozint said he's talked to some third-party vendors, who like the general idea of a BMS link like CCC's Secure Share where they can interface with an IP's cloud.
"That's exactly what we're looking at," he said, though he said nothing was decided. Mitchell was considering giving users "more or less a console" to direct their BMS messages.
This would capitalize on BMS' security and ability to control who gets what;  "There's no question that BMS is superior in those aspects," Rozint said.
Even if Mitchell did develop a portal, it wouldn't say "that's the only way" data could be exchanged, according to Rozint.
The IP wasn't opposed to an option where it sent BMS XML files to the shop and the shop took responsibility from there, even if this meant the shop continued to have and transmit unencrypted files, according to Rozint. "I don't have a problem with that," he said. (A third party also could handle encryption and data transmission, Rozint speculated.)
CCC has observed that letting the shop direct its BMS data would raise the same security issues as with EMS — the repair information would be exposed to the world.
Rozint questioned whether EMS was as perilous as it was made out to be. The industry saw 15 million claims a year involving multiple data transactions per claim, and yet just a couple of incidents were reported, he said. "There's your big security problem," Rozint mocked.
"That's why we're not rushing into something," he also said.
Rozint said it appeared that a shop couldn't get a copy of its own data and share it with whomever it wanted under Secure Share, and "we're just not going down that road." (CCC has said a shop can still rekey estimates and could talk with it about workaround options, though of course this isn't as convenient a solution as having a local EMS file completely under the shop's control.)
Rozint said he has run a collision shop, and the idea of not being able to transmit data on his terms if he owned one today would be "abhorrent."
There's been 20 years of CIECA and easy data flow, and "I'd hate to see that level of innovation be restricted in the industry," Rozint said.
Rozint said he didn't have a specific timeline for when Mitchell would begin to offer BMS support, but a possible time would be during the conversion to Mitchell Estimating Cloud at the end of this year. (Mitchell seemed to say as much Monday.) Right now, the goal was to declare Mitchell's principles.
Mitchell wanted to make money off the "quality of our applications," not through fees on the data, Rozint said. There was "nothing anticipated, no" in terms of charges, with the possible exception of a vendor who wanted a custom BMS interface built by the IP.
However, Rozint said that perhaps if Mitchell came up with something "really slick" in terms of an interface for shops to use for convenience, "there might be a modest fee on a monthly subscription basis," such as $25-$50 a month.
"We're not ever looking at this as a way to increase revenue," Rozint said.
Rozint also questioned the ability CCC had to see what shops were conducting business with CCC's competitors through its "100 percent control of the data" and "100 percent visibility," suggesting that Mitchell would avoid that kind of visibility for itself.
It was "kind of disingenuous" to say that insight wouldn't be a competitive advantage for CCC, Rozint said.
More information:
"Mitchell Committed to Open, No-Cost Data Platform and Providing Solutions to Advance the Collision Repair and Claims Industries"
Mitchell, July 26, 2017
Collision Industry Electronic Commerce Association, July 25, 2017
Images:
Mitchell's 2016 SEMA booth is shown. (John Huetter/Repairer Driven News)
Mitchell sales and service-repair Vice President Jack Rozint. (Provided by Mitchell)
Share This: