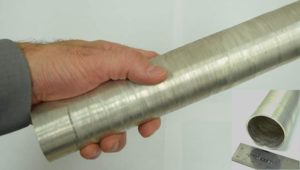 The Department of Energy's Pacific Northwest National Laboratory announced Aug. 22 it figured out a method to extrude magnesium cheaper, stronger and with greater formability — factors that could lead to greater incorporation onto light, strong vehicle bodies.
Honda has used magnesium for recent instrument panels, and FCA built part of the next-generation Chrysler Pacifica's liftgate out of it, but only about 1 percent (33 pounds) of a typical car is magnesium, according to the PNNL. A PNNL mechanical engineer suggested the lab's extrusion technique could make magnesium attractive to parts even more likely to affect collision repair.
"Today, many vehicle manufacturers do not use magnesium in structural locations because of the two Ps; price and properties," PNNL principal investigator Scott Whalen said in a statement. "Right now, manufacturers opt for low-cost aluminum in components such as bumper beams and crush tips. Using our process, we have enhanced the mechanical properties of magnesium to the point where it can now be considered instead of aluminum for these applications — without the added cost of rare-earth elements."
Magnesium is strong but 33 percent lighter than aluminum and 75 percent lighter than steel, according to the PNNL. The lab also observes the substrate is the fourth most common element on the planet — though it omits the fact that a lot of it comes out of China and might not necessarily be as accessible to OEMs.
OEMs also can't produce magnesium with enough strength without using expensive rare elements like dysprosium, praseodymium and ytterbium, according to the PNNL — but thanks to the lab's breakthrough, they might not have to tap those scarce resources anymore.
The lab described its technique as "a new twist on extrusion, in which the metal is forced through a tool to create a certain shape, kind of like dough pushed through a pasta maker results in different shapes."
The PNNL's extruded magnesium boosts ductility — a measure of how shapeable the metal is. That could also be important for it to compete, as the steel industry right now is promoting the lightweighting potential of third-generation "3G" steel, which combines ultra-high-strength tensile strengths while allowing increased formability. For example, a United States Automotive Materials Partnership effort in January produced samples of an 1,200-megapascal, 37 percent elongation steel and a 1,538 MPa, 19 percent elongation steel.
The lab's technique also increases energy absorption by forming "novel microstructures" which don't exist under typical extrusion. It cuts cost by eliminating the need for resistance heaters.
Ducker Worldwide, which studies lightweighting for the auto industry, recently wrote that aluminum extrusions should have a far larger presence on car bodies by 2020. Magnesium could cut into that share eventually depending on how cheap the PNNL's technique and magnesium supply become.
PNNL says OEMs can license the "ShAPE" technique today, and Tier 1 supplier Magna worked with the lab on the project and plans to test larger magnesium tubes near Detroit.
For shops, using magnesium as a substitute for an aluminum extrusion like a bumper beam or 3G steel part will probably be yet another advanced material that can't be repaired — particularly as grinding magnesium can produce explosive dust.
---
Learn more about vehicle materials at Repairer Driven Education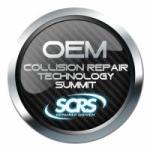 Learn more about the lightweight materials increasingly found on the U.S. vehicle fleet and what it could mean from your shop at the Society of Collision Repair Specialists' OEM Collision Repair Technology Summit Nov. 2 during the SEMA Show in Las Vegas. Innovators in automotive technology will be on hand for "How Automotive Research is Driving Change"; "The Impact of Advanced Vehicle Systems on Routine Repair Process and Procedure"; and "The Hidden Dangers of Vehicle Technology, Improper Repair Methodology and Your Liabilities." Space will be limited; early registration is encouraged. The sessions are part of the SCRS Repairer Driven Education Series Oct. 30-Nov. 3. Register here for the individual classes or the series pass package deal, which includes the entire week of classes, all three parts of the OEM Summit and the Nov. 2 Sky Villa afterparty.
---
How PNNL did it
The ShAPE ("Shear Assisted Processing and Extrusion") process works by spinning the magnesium to generate the friction necessary to shove it through a die and produce channels, rods and tubes.
"We don't need giant heaters surrounding the billets of magnesium like industrial extrusion machines," Whalen said in a statement. "We are heating — with friction only — right at the place that matters."
Simultaneous rotational and linear forces only demand 10 percent of the force you'd need to in the typical extrusion process.
"This significant reduction in force would enable substantially smaller production machinery, thus lowering capital expenditures and operations costs for industry adopting this patent pending process," PNNL wrote. "The force is so low, that the amount of electricity used to make a one-foot length of two-inch diameter tubing is about the same as it takes to run a residential kitchen oven for just 60 seconds.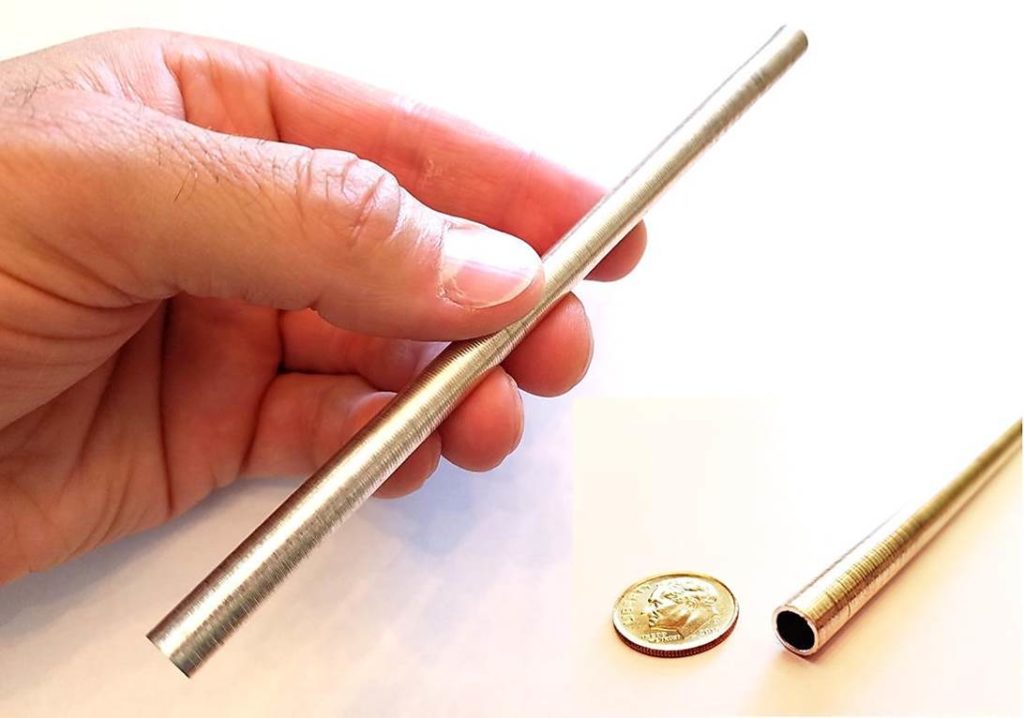 By using mechanical friction to soften the part, PNNL removes the "need for power hungry resistance heaters used in traditional extrusion presses."
The researchers have extruded "very thin-walled round tubing" two inches wide and through that process improved room temperature ductility above 25 percent.
"In the ShAPE™ process, we get highly refined microstructures within the metal and, in some cases, are even able to form nanostructured features," Whalen said in a statement. "The higher the rotations per minute, the smaller the grains become which makes the tubing stronger and more ductile or pliable. Additionally, we can control the orientation of the crystalline structures in the metal to improve the energy absorption of magnesium so it's equal to that of aluminum."
More information:
"ShAPEing the future of magnesium car parts"
Pacific Northwest National Laboratory, Aug. 22, 2017
"Homogenization and Texture Development in Rapidly Solidified AZ91E Consolidated by Shear Assisted Processing and Extrusion (ShAPE)"
Materials Science and Engineering, June 12, 2017
"Scaled-Up Fabrication of Thin-Walled Magnesium ZK60 Tubing using Shear Assisted Processing and Extrusion (ShAPE)"
Magnesium Technology, Feb. 16, 2017
Images:
The Department of Energy's Pacific Northwest National Laboratory announced Aug. 22 it figured out a method to extrude magnesium cheaper, stronger and with greater formability — factors that could lead to greater incorporation onto light, strong vehicle bodies. This tube is 1.5 mm thick and 50 mm in diameter. (Provided by PNNL)
The Department of Energy's Pacific Northwest National Laboratory announced Aug. 22 it figured out a method to extrude magnesium cheaper, stronger and with greater formability — factors that could lead to greater incorporation onto light, strong vehicle bodies. This tube is 0.75 mm thick and 7.5 mm in diameter. (Provided by PNNL)
Share This: