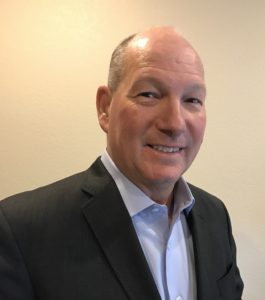 Certified Collision Group, which allows independent auto body shops a way to reap the economies of scale of an MSO without having to sacrifice independence, boasted Monday that it had grown to become the fifth-largest collision repair operation in the country.
The ranking refers to revenue brought in by the combined network. "We're right around $600 million right now," CEO Bruce Bares said in an interview Thursday. He expected reaching $1 billion in the middle of 2018.
If you don't count Maaco, Romans Group 2016 projections ranked CARSTAR No. 5 in U.S. revenue. But with a store average of more than $350,000 monthly, CCG's combined U.S. revenue should be higher than that generated by CARSTAR's typically smaller facilities, according to Bares.
Rapid expansion
CCG on Tuesday declined to provide an exact shop count, citing competitive reasons. However, it noted in January that it had grown 27 locations into nearly 110 in the course of 2016. On July 24, it announced it had added 52 locations since the start of 2017. On Tuesday, it announced it had signed 30 more since August (and had interests in 27 states). So we're looking at somewhere around 190 centers.
CARSTAR, which has operations in 32 states, is still No. 5 in terms of locations. Entrepreneur magazine estimated the franchisor had 240 U.S. locations by the end of 2016 and 252 in 2017. (As before, this assumes you disregard Maaco, which Entrepreneur information suggests would be No. 2 in locations.)
But CCG's growth is impressive, considering that the company limits its membership to OEM-certified shops (or those willing to be certified within six months) referred by either another CCG shop or one of its vendor or insurer partners.
"We don't cold-call anybody," he said.
Shops need to have strong KPIs, standing in their community, and a succession plan ensuring the site will be in the business for a while, Bares said.
"It's not a lot of times," but a couple of times a month, CCG has to tell someone "we're not a fit for them," Bares said.
Fees and discounts
Bares said the growth really skyrocketed in 2016 following the May addition of former CARSTAR purchasing Vice President Ernie Laky, who was laid off following Driven Brands' CARSTAR acqusition in 2015, and the addition of a sales team over the next two months.
CCG was founded to help single-location and small multi-shop operations "compete on the larger stage," Bares said. It leverages the purchasing power of the combined membership to score large discounts from vendors that the independent members couldn't achieve by themselves.


In July, the company said it had achieved 44 vendor partnerships and had 25 more in the works. The existing tally counts staple collision industry brands like Enterprise and 3M.
CCG doesn't take a cut of revenue, merely charging a flat startup fee Bares described as less than $2,000 and monthly fees of less than $1,000
However, BASF shops pay $0 upfront and less than $200 per month as part of the paint manufacturer, and "your rebates will far surpass anything you pay us."
Even the shops paying the monthly fee will be snagging rebates on 27 products they're probably using anyway, discounts on equipment for opening a new store, and double-digit discounts on top of their best deal from companies like Garmat and Pro Spot, Bares said.
"That's just discounts on top of the refunds," he said.
"Each day we hear from our affiliates, strategic partners and the industry at large that we are in step with both the current and future needs of forward-thinking repairers and insurance carriers alike," Bares said in a statement. "CCG's consistent monthly double-digit growth on-boarding high performing, OE Certified single-store and MSO operators keeps us firmly on pace to eclipse $1B in annualized repairs in the very near future."
---
Find out about OEM certification during Repairer Driven Education
Interested in getting certified? Learn more during the SEMA Show in Las Vegas from Tim Ronak and Greg Griffith of AkzoNobel with "Which Certifications Are Right For My Business?" The session is part of the Society of Collision Repair Specialists Repairer Driven Education Series Oct. 30-Nov. 3. Register here for individual RDE classes or the series pass package deal.

---
OEM certification
The network has a combined 1,062 OEM certifications worth of experience to offer, according to Bares. The largest competitor network has "less than 200," he said. Betwen the Big 4 — ABRA, Caliber, Gerber and Service King — had less than 300 between the quartet.
CCG embraced OEM certification alongside an explosion of interest in the idea and before some of its MSO rivals. Bares said the 2015 aluminum Ford F-150 really helped kickstart the concept, which today is relevant to 17 different OEMs and more than half the vehicles in America today.
Bares said that when he joined in 2016, the company sought a way to tell a customer that its shops met CCG's standards. It was difficult to do so without becoming self-serving — particularly for a startup, he said. They hit upon OEM certification, reasoning that if an OEM had already deemed a shop qualified, "why should we question that?"
"We've held true to that," Bares said. He said about 3,500-3,600 certified shops exist in the marketplace, and the network could probably handle 700 of them, which in the process would bring revenue to about $3 billion. At that point, the company would probably have to switch its role, he said.
Vendors
Trying to score vendor discounts with 27 shops — even if they're a group of higher-quality performers — is a far different task than using the clout of the nearly 200 or so CCG has today. Bares called it a "tribute to Ernie Laky."
"He knew what both sides needed," Bares said. He said both Laky's CARSTAR experience and his time at Gerber taught CCG what kind of concessions could be available to large shop networks like its own.
Enough vendors knew CCG's founders and Bares that "they took a flyer on it," and it was "paying off huge for them."
Bares said the company's "first real agreement" was with BASF. "They brought us a lot of their top operators," he said.
DRPs
CCG has direct repair program connections, but shops aren't required to participate. Bares said the company has many affiliates at capacity who either don't want direct repair programs or perhaps want to swap one or two for deals arranged by CCG.
The company also has a larger network agreement with one carrier in which a strong enough CCG performer on the DRP can be elevated to a larger network.
"We've been offered all of the large programs," Bares said, but most have been crafted to benefit "a single owner scenario" — a chain MSO, for example — rather than a collective of individually owned shops. As OEM certification becomes more important to insurers, CCG can "start to thread the needle" and join the DRPs under under its own terms.
"We have to have that flexibility," Bares said. It has no reason to chase a DRP agreement "if it doesn't fit for our affiliate."
"CCG multi-channel efforts bring together OE Certified repairers with both consumers and insurance carriers who recognize the importance of matching today's complex vehicles with repairer capabilities, driving our continued success," Bares said in a statement. "Simultaneously, expanding partnerships with the industry's best providers and respective brands will continue to add value for affiliates, consumers and their b2b trading partners. By leveraging our expansive network's supply chain and business development resources, CCG affiliates are realizing stronger bottom line performance while successfully utilizing the finest automotive products and services in the world."
Shops with existing DRPs don't have to pay CCG anything, but the company does charge a small amount per vehicle referred by insurers in DRP arrangements CCG brokered. But it's a pittance, according to Bares. A shop which had eight new cars referred by a CCG-affiliated insurer might pay $250 to the network — but at $3,000 per repair just brought in $24,000.
More information:
"Certified Collision Group™ Now Fifth Largest Collision Repair Services Organization in U.S."
Certified Collision Group, Oct. 23, 2017
Images:
Certified Collision Group CEO Bruce Bares is shown. (Provided by Certified Collision Group)
Certified Collision Group, which allows independent auto body shops a way to reap the economies of scale of an MSO without having to sacrifice independence, boasted Monday that it had grown to become the fifth-largest collision repair operation in the country. (Provided by Certified Collision Group)
Share This: