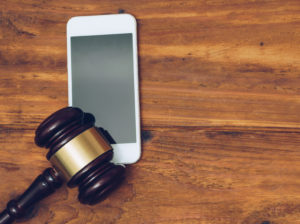 Missouri MSO Schaefer Autobody Centers has faced a social media-fueled backlash including negative reviews for serving as an expert witness against the Collision Company in its small-claims lawsuit against GEICO.
"As I mentioned last week, we are getting blasted for agreeing to be an expert witness in this," owner and Vice President Scott Schaefer wrote in an email Monday. "I regret that decision due to the amount of blowback our company and employees are receiving right now."
Citing his attorney's account of a Schaefer Autobody manager's testimony, Collision Company owner Brad Buck had called out the chain on the popular Collision Repair Technicians United group for testifying against him and declaring GEICO to be its customer during the trial.
This touched off a digital backlash against the second-generation autobody chain and Columbia, Mo., location manager Brett Billington, who appeared as an expert witness for the defense.
"This whole thing is just so insane," Schaefer said in an interview Friday in the heart of the online storm. "… I don't even know what to say."
An alleged more than $10,000 short-pay by GEICO led Buck to sue the at-fault driver and vehicle owner on behalf of his customer, who'd signed an assignment of proceeds, in Cochran v. Sullivan and Lotton. The owner of the at-fault vehicle has been effectively dropped as a defendant. GEICO is of course obligated to defend its policyholder and cover the costs up to policy limits.
Audio of the June 20 hearing in Adair County Associate Circuit Court indicates Billington said his shop has "external customers" in the form of insurers and vehicle owners, and "internal customers," which are his employees.
Schaefer explained Friday this three-customer concept was a company philosophy. However, the shop since Schaefer Autobody was founded has considered the vehicle owner the "principal customer," outranking the other two, according to Schaefer.
"They're the customer. … It's their vehicle," Schaefer said. "… Legally, the vehicle owner is the customer."
Asked by Buck's attorney Mark Williams who would be Schaefer Autobody's client in a third-party claim, Billington said, "the insurance company, and the customer."
Williams asked how a third-party insurance company would be the shop's client.
"Because they're paying for the repairs," Billington said.
Billington said during the hearing Schaefer Autobody followed OEM repair procedures, "understanding that you might not always get paid for that" and the customer or the body shop or customer might have to pay out-of-pocket.
Williams asked if a driver hit by someone else through no fault of their own would want OEM parts.
Billington agreed, but said he also understood what insurers would and wouldn't pay for, what was "reasonable and customary," and what was Ford-certified.
Asked if the company provided OEM parts when requested by customers, Billington said the shop would let the vehicle owner know "that is definitely a possibility" but "more than likely" the insurer wouldn't pay and there could be an out-of-pocket cost.
Billington said the only thing an insurer can dictate is the type of part used in the repair.
Schaefer said Friday his shop "absolutely" follows OEM repair procedures, even if the insurer refuses to pay for them. Either the shop or the vehicle owner would have to absorb the additional cost.
"That car is our reputation," Schaefer said. The company won't even perform used-car-lot work, which would require it to compromise its standards, he said.
Schaefer Autobody is an ARX direct repair program facility for GEICO.
However, Billington said he had no financial stake in whatever cost the court deems appropriate for the Collision Company's repair. "I am not being reimbursed for my time," he said.
"We never had any interest in the outcome of the trial, we were only trying to help someone out that needed a witness in a rural part of MO," Schaefer wrote.
Featured image: Missouri MSO Schaefer Autobody Centers has faced a social media-fueled backlash including artificial negative reviews for serving as an expert witness against the Collision Company in its small-claims lawsuit against GEICO. (chatsimo/iStock)
Share This: