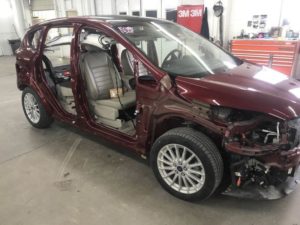 GEICO expects supplements given its estimates are only based upon the exterior of a vehicle, an adjuster supervisor told a Missouri small-claims court last week.
However, a complete vehicle teardown involving areas away from the point of collision was unacceptable and didn't deserve to be reimbursed, GEICO MDP Lucas Sarpong testified in Adair County Associate Circuit Court on Thursday.
He was joined in that assessment by Columbia, Mo., Schaefer Autobody Centers location manager Brett Billington, who appeared as an expert witness for the defense.
The dispute involves GEICO's unwillingness to pay for such work on behalf of the at-fault party which hit the 2016 Ford C-MAX repaired by the Collision Company.
Collision Company owner Brad Buck, who filed the lawsuit under an assignment of proceeds for his customer, said he pointed out in court that many shops perform 100 percent disassembly. While it might be a new concept in rural Missouri, many repairers in the industry advocate that practice, such as Collision Advice CEO Mike Anderson, he said.
Vehicle crash energy management can result in damage in unexpected parts of the vehicle than what's visible. Buck said he also argued that a comprehensive disassembly made for a more efficient repair rather than supplement after supplement as the repairer uncovers successive waves of damage.
To some degree, the issue of which parts needed to be removed for damage analysis prior to the repair might be moot in this specific case. Refinish work on the quarter panel of the vehicle — something GEICO at least partially approved — could have dictated some of that disassembly anyway.
Supplements likely
Billington said that "more times than not," hidden damage would exist under the exterior, particularly "when bumpers're involved."
Unlike many shops, Schaefer Autobody performs 100 percent disassembly — but only of the damaged area, not "undamaged, unnecessary parts," Billington said.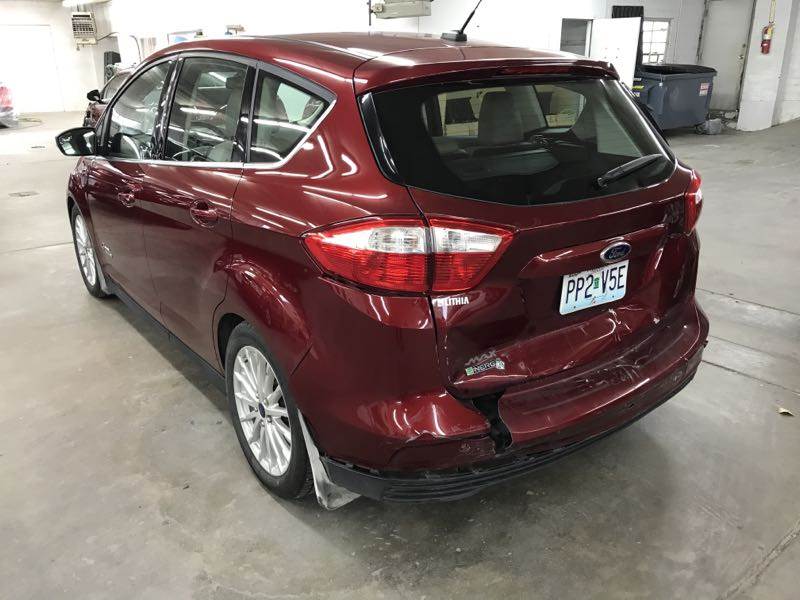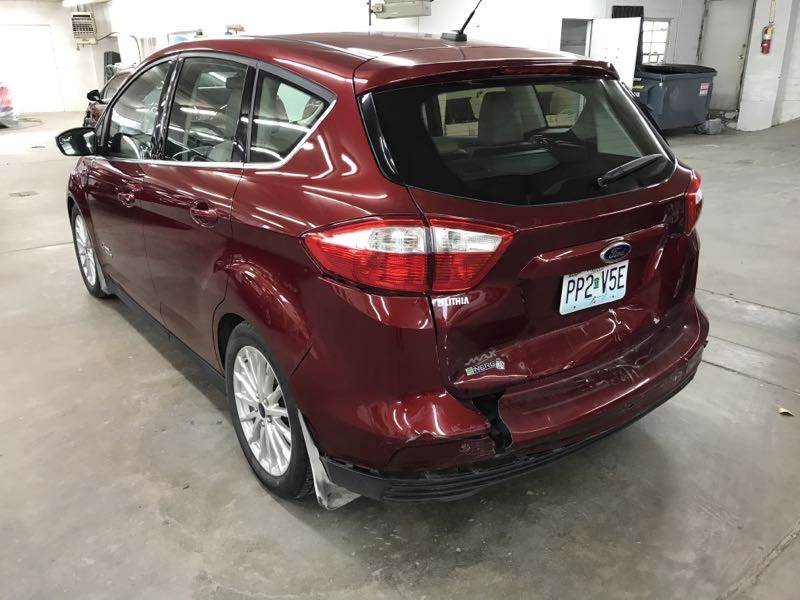 Asked which parts did need to be removed over the damage based on photos of the C-MAX, Billington said the liftgate needed to be removed and completely disassembled, with all internals checked for damage. Ditto the rear bumper; a shop would "keep on removing damaged parts until you stop finding damage," he said.
The taillights would likely need to come out to remove the bumper, but "that would be the end of it," he said.
Billington said he'd never been to any training calling to remove all of a vehicle's exterior parts following damage to a single area, and Schaefer Autobody wouldn't do so. Nor would he personally recommend that practice to another shop.
"No," Billington said. "Ford does not require it. I-CAR does not require it. ASE does not require it. ASA does not require it. As far as I know, there is no governing body, or no institution that would require you to disassemble the entire vehicle for rear liftgate damage."
Schaefer Autobody owner Scott Schaefer said his employees "blueprint every single car." However, while he was familiar with the collision repair school of thought to disassemble a vehicle beyond the damaged area, he felt it went "a bit further than what's reasonable," he said Tuesday.
While energy certainly did flow through the vehicle, it didn't necessarily damage every component it touched in that process, he said. He said his shop also frequently measures vehicles to check for hidden damage, which didn't require such a comprehensive teardown.
Sarpong said GEICO writes an estimate based off of what it can see, and shops tell the company if they find something else underneath.
Sarpong, whose career includes three years as an adjuster, said he had "never" seen anything like it before. If an estimate requires such disassembly, it typically is a total, he said.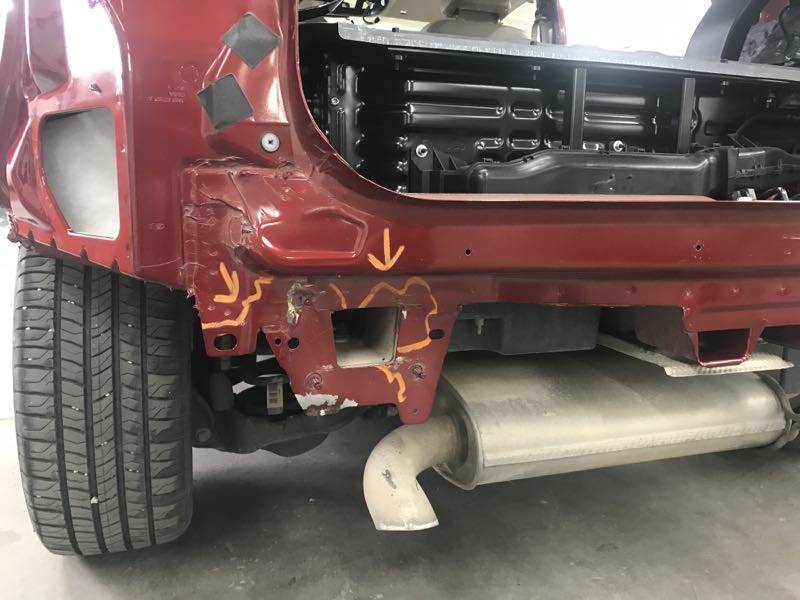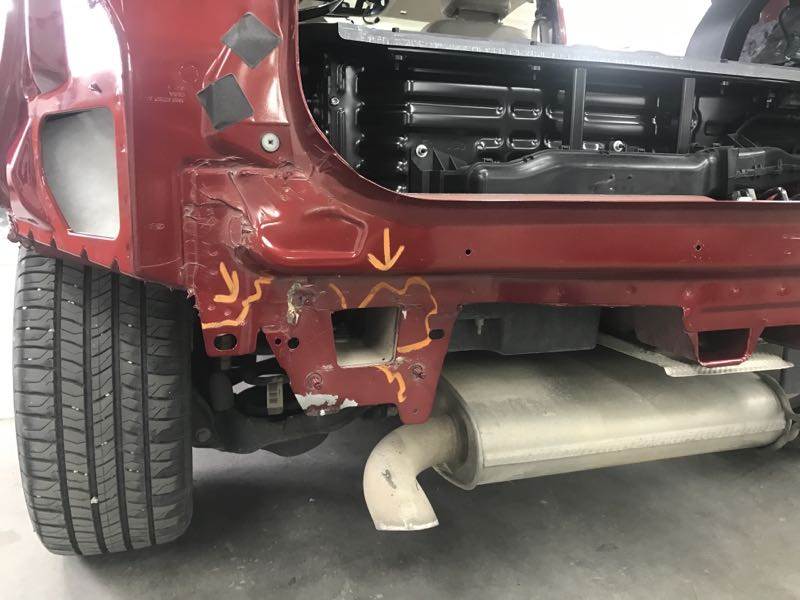 Sarpong said "there's no way" to know what was behind a damaged fascia. And if the liftgate wasn't available to the damage assessor, "he can't tell from just looking at the gate" if a trim panel or lock assembly was damaged.
He said he knew a supplement would be likely based off of the initial photos.
"We don't run a business where we're just going to write a reinforcement bar," Sarpong said. GEICO can't see if a bumper beam is damaged, he said. If a body shop removes the fascia and finds the reinforcement is indeed damaged, the insurer will pay for it, he said.
But when he received word of the Collision Center's teardown, his reaction was, "'Whoa,'" Sarpong said.
"The whole car had been stripped," Sarpong said.
GEICO's initial estimate was for $3,850.22. The supplement nearly doubled the bill, bringing it to $6,338.36. But GEICO would go no further (even on items it'd paid for since, Buck said), leading to to the $10,415.49 lawsuit over the final bill of $16,753.85.
Asked why GEICO issued an initial payment to claimants and didn't wait until after the supplements it expects, Sarpong said that not every collision repairer can "front the cash." The issuing of the check lets the shop know GEICO has accepted liability and will pay for the claim, according to Sarpong.
It's an effort to pay what GEICO knows it owes, even if the company is aware it will probably need to pay more, GEICO's attorney suggested, and Sarpong agreed.
But in this case, there was no need for the various items disassembled to be removed from the vehicle. "That was not required for the repair," Sarpong said, and GEICO wasn't going to add them to "make him happy."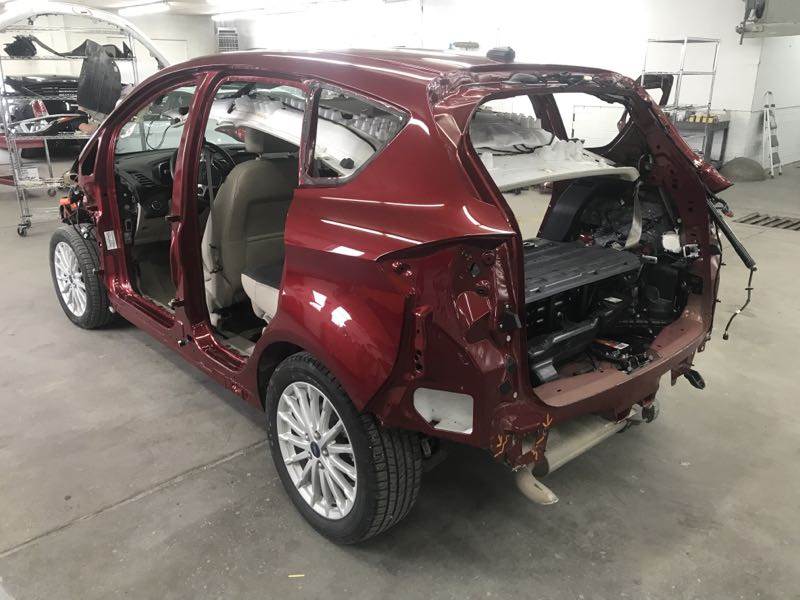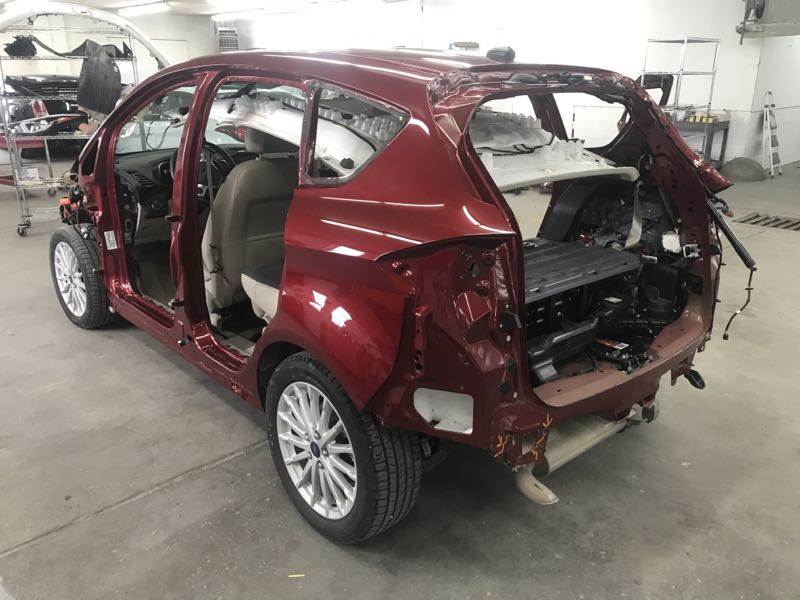 Damage analysis
A vehicle rear-ended at a complete stop could lead to damage somewhere else on the vehicle, Collision Center attorney Mark Williams asked, and Sarpong said this could "possibly" be the case and would be perceptible from the "sheet metal" appearance.
"If it was anything structural, you would notice it," he said in response to a question about quarter panel damage.
Asked if the C-MAX's hybrid battery was damaged, Billington said no, for it wasn't in the area affected by the impact. He conceded "I'm not sure" how fast the collision was, but said he could tell the extent of the damage without seeing the part because "you can read gaps on a vehicle" to determine the path the energy took during the impact.
Collision Company attorney Mark Williams asked if the best-case scenario would actually be to look at the part, and Billington said, "That is correct." Because if the hybrid battery is damaged, the vehicle is totaled, he agreed.
Asked how hybrid battery damage would be determined, Sarpong said a vehicle diagnostic scan would find it, and GEICO would pay for it. GEICO wouldn't have written hybrid battery damage in its estimate — it couldn't see it, he said. But upon disassembly, a shop would have seen it, he said.
Wouldn't the best practice be to look at the battery, Williams asked, and Sarpong agreed.
Williams proposed that GEICO wouldn't want to do that because it would have to pay, and Sarpong countered, "We will gladly pay anything that gets the vehicle fixed — within reason."
There was no rear body panel or floor damage to the vehicle to suggest the battery was damaged, Sarpong said.
However, Sarpong also agreed he didn't know how fast the collision had been.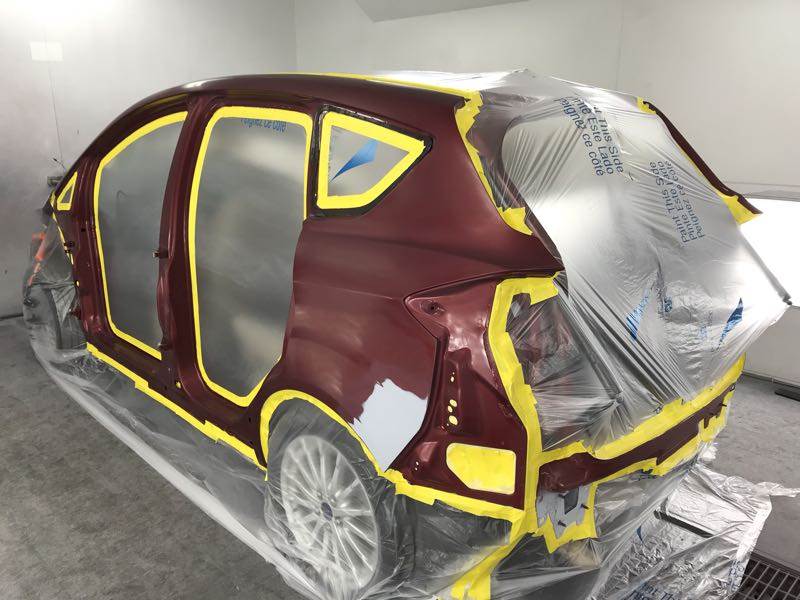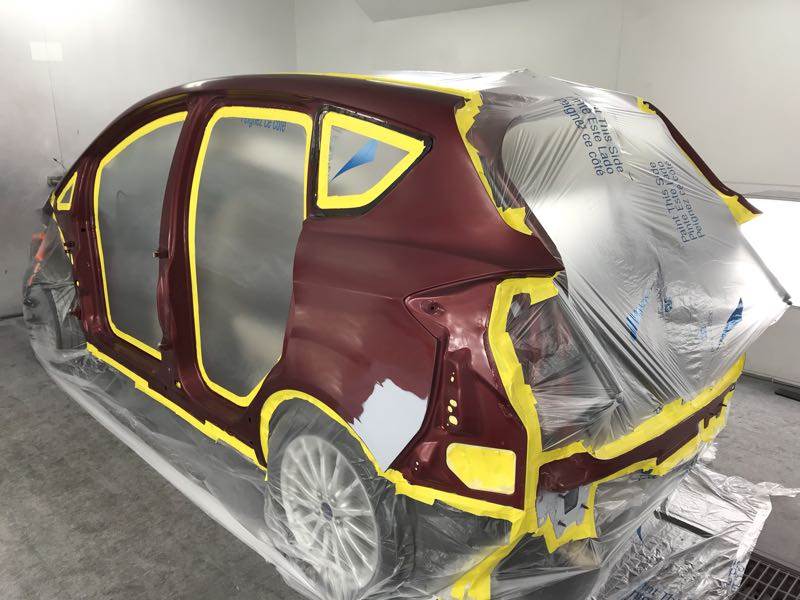 Featured images: GEICO expects supplements given its estimates are only based upon the exterior of a vehicle, an adjuster supervisor told a Missouri small-claims court last week. However, a complete vehicle teardown involving areas away from the point of collision, as was done on this 2016 Ford C-MAX, was unacceptable and didn't deserve to be reimbursed, GEICO MDP Lucas Sarpong testified in Adair County Associate Circuit Court on Thursday. (Provided by the Collision Center)
Share This: