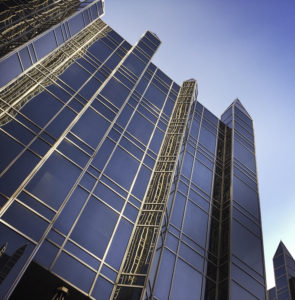 PPG on Thursday announced it would buy SEM Products for an undisclosed amount, predicting the deal to close this quarter.
PPG called SEM "a leading manufacturer of repair and refinish products."
"The company is known for various flagship products that offer convenience," PPG also wrote. It highlighted SEM's Bumper Coater, "the first product to restore original equipment manufacturer (OEM) finishes on plastic bumpers and cladding"; Color Coat, "the original flexible coating and mixing system; and the two-part cartridge system Dual Mix.
SEM is 70 years old and has about 80 employees.
"PPG's acquisition of SEM will complement our current automotive refinish product offering and add specialized, value-added products that address the needs of distributors and body shops," PPG automotive refinish Vice President Gary Danowski said in a statement. "SEM has a history of strong returns and will provide our valued refinish customers with an excellent product portfolio to get collision jobs done faster by increasing efficiency and throughput."
A PPG spokesman couldn't yet provide details about what the deal would mean for SEM's collision repairer customers.
"We expect the transaction to close in the coming months, and will have more information to share at that time," PPG corporate communications director Mark Silvey wrote in an email.
An email and phone messages left for SEM have not yet been returned.
PPG CEO Michael McGarry told an analyst during a third-quarter earnings call that SEM's repair products were complementary to paint. (They involve "what you do before you paint," he explained to the analyst.)
"It's an asset that we have sought after for a long time," McGarry said, describing a lengthy conversation with SEM's ownership.
The company has "superior financial returns" and a "history of attractive margins," better than those of 2014 PPG acquisition Comex.
"It's a wonderful asset" that would help grow PPG's business, McGarry said. He predicted additional synergies because of both companies' distribution.
PPG CEO Michael McGarry said PPG plans to spend $1 billion on acquisitions and share repurchases in the fourth quarter. (It was unclear if this counted SEM's undisclosed price.) Chief Financial Officer Vincent Morales said other PPG targets were "small to midsize deals," and an analyst commented that SEM seemed like a small acquisition. (Special thanks to Seeking Alpha, whose transcript of the earnings call helped us check quotes.)
SEM's portfolio seems to get PPG more into the materials side of the paint and materials equation. It suggests PPG's jobbers will be able to get "one more thing on that truck," to steal a phrase from former LKQ CEO Ron Wagman. Wagman was describing how entering the glass market allowed it to bundle products for customers.
More information:
Share This: