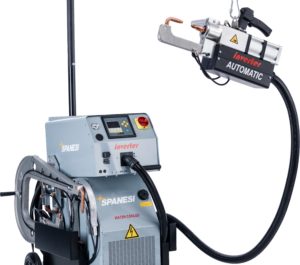 The Society of Collision Repair Specialists on Thursday announced SEMA attendees could enter to win a more than $28,000 welder in "the largest SEMA Show booth drawing the association has ever conducted."
Spanesi Americas and SCRS will give away a Spanesi 14500A Inverter spot welder valued at more than $28,000 to a lucky winner. The drawing will be held Friday, Nov. 2, at 1 p.m. at the SCRS booth (North Hall No. 11173).
"Training and education have been pillars of the Spanesi brand from our inception," Spanesi Americas Chief Operating Officer Timothy Morgan said in a statement. "It's been our goal to ensure that every technician has the training necessary to complete vehicle repairs back to OEM specifications. We view support of the SCRS Repair Driven Education program and OEM Collision Repair Technology Summit, as a very complimentary initiative to our own in-shop, regional and North American training programs. Ultimately, we want to support technicians and shop owners and operators in achieving their collision repair education goals."
The 14,500-amp welder can weld "all types of steel, including high strength steels and advanced high strength steels," Spanesi wrote in a brochure. It called the welder "(f)ully automatic with material recognition using the SMART Auto Set feature. Manual adjustments are also available."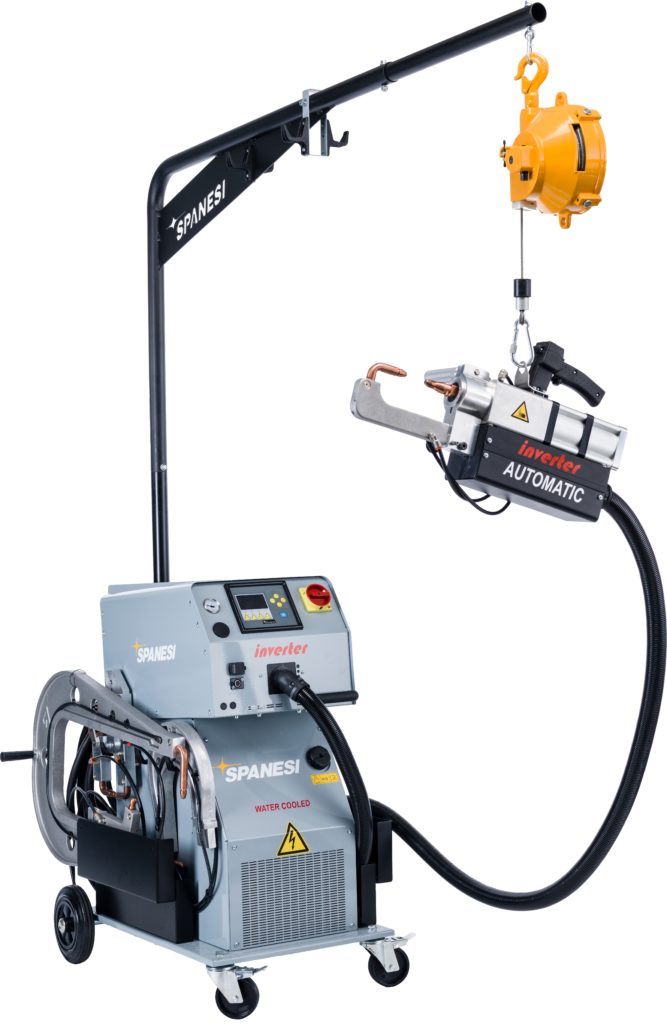 To enter the drawing, visit the SCRS booth at SEMA and collect a "report card" mapping out companies that sponsored the Repairer Driven Education series. Then visit each sponsor's booth and ask them for a stamp. After you've collected stamps from all of them, drop your entry off back at the SCRS booth before the deadline. Then hope your Vegas luck pays off here rather than on the penny slots.
See the full contest rules at www.scrs.com/rde.
SCRS on Thursday recognized Repairer Driven Education sponsors Alliance of Automotive Service Providers, AkzoNobel, Axalta, BASF, CCC, Celette, Enterprise, General Motors, LKQ, Honda, PBES, PPG, Pro Spot, Reliable Automotive Equipment, SEMA, Sherwin-Williams, Spanesi and Toyota.
SCRS encouraged SEMA attendees to visit its booth and start the stamp hunt early so there'd be enough time to visit all of the sponsor booths.
SEMA attendees also shouldn't pass up the chance to learn from the Repairer Driven Education series Monday, Oct. 29, through Friday, Oct. 2, and the OEM Collision Repair Technology Summit Thursday, Nov. 1.
Classes and individual OEM Collision Repair Summit sessions are $85. The best deal is the full-series pass for $400. It grants the repairer access to every RDE class, all three sessions of the OEM Collision Repair Technology Summit, the $100-ticket Sky Villa afterparty in Elvis' old Westgate penthouse that night, and the brand new IDEAS Collide TED-style event Friday, Nov. 2.
Other information about SCRS: 1-877-841-0660, info@scrs.com or www.scrs.com.
More information:
"WIN A SPOT WELDER FROM SPANESI AMERICAS DURING 2018 SEMA SHOW DRAWING AT SCRS BOOTH"
Society of Collision Repair Specialists, Oct. 18, 2018
SCRS Repairer Driven Education lineup
Spanesi 14500A Inverter spot welder brochure
Featured images: Spanesi Americas and the Society of Collision Repair Specialists will give away a Spanesi 14500A Inverter spot welder valued at more than $28,000 to a lucky winner at SEMA 2018. (Provided by Spanesi)
Share This: