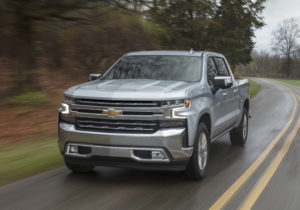 General Motors announced Tuesday that it had racked up nearly 1,000 dealerships and other collision repairers for its certified Collision Repair Network.
Some were technically done with enrollment, while others were "going through that process," GM customer care and aftersales collision manager John Eck said Friday.
"The industry response means that repair facilities are seeing business value in becoming a part of GM's Collision Repair Network," Eck said in a statement Tuesday. "Collision repair professionals are telling us they see how the Network can help make their business more efficient, speed up the repair process and give confidence that vehicles are repaired accurately and safely."
Eck said that unlike some other automakers with certified collision programs, General Motors didn't set a cap on enrollment nationally or in individual markets.
"It's going to take a while to saturate us," he said, and "we're pretty open" to multiple shops within a single market being certified. He said he felt a "free market" approach was correct.
"There's simply the volume to handle it," said Eck, whose company is the nation's No. 1 automaker, according to Statista. 
Enrollment includes demonstrating to GM and auditors that a collision repairer has the necessary equipment and training demanded by the program. Assured Performance has signed on to audit shop preparedness, and one or two other companies might join it, according to Eck.
Eck said GM probably wouldn't go public with the first wave of certified shops for the next 45 days or so.
He said repairers already certified to fix the aluminum-and-steel-bodied Cadillac CT6 would still have to apply and potentially fill in a couple of missing items — such as meeting GM's new requirement for certified shops to include I-CAR ProLevel 2 staff.
Eck estimated that the breakdown between dealerships and independent shops was probably similar to the ratio in the overall market. However, GM dealers without their own internal collision facility were also expected to set up an official sublet partnershi arrangement with a certified auto body shop in what Eck called the "next wave of targets." (An independent body shop does not require a dealership endorsement or sponsorship to join GM's program, however.)
GM will recommend certified facilities to customers through OnStar and make them visible on a locator. The company will score facilities on three categories of KPIs — with quality work worth 60 percent of the overall score — and use these to prioritize which shops it recommends to consumers.
---
Learn more about certification at SCRS OEM Summit
Repairers can learn more from General Motors' John Eck and about certification with "The Evolution of OEM Networks and Expectations" 11 a.m-12:30 p.m. Thursday, Nov. 1 at SEMA. The OEM Collision Repair Technology Summit course will also feature Volvo's Kenneth Park, Mercedes' Ben Cid and Nissan's Mark Zoba and moderated by Assured Performance's Aaron Clark and Reliable Automotive Equipment's David Gruskos. The session is part of the Society of Collision Repair Specialists' Repairer Driven Education Series through Nov. 2. Register here for individual RDE classes or the series pass package deal.


---
Asked about GM's experience recommending certified Cadillac CT6 shops through OnStar, Eck said, "We've not heard anything negative." He said one benefit for consumers and insurers was eliminating double tows by getting the sedan right to a certified shop from the start, which helps speed cycle time on what is likely to be a more complex repair anyway.
Shops which are already involved in a certification program — such as one of those Assured Performance manages for other OEMs — can be fast-tracked, paying just $995 a year for certification and having a less extensive enrollment preparedness audit. (After all, they've already been confirmed to have much of the equipment based on their existence in the other certification network.) Repairers with no OEM certifications will face a lengthier physical audit up-front and pay $1,500 a year.
Shops can learn more about the certification program by visiting GM's SEMA booth, No. 15407. (Certification program manager Mitchell also ought to have some good information at its SEMA booth as well.)
While there, repairers can ask GM about its new "my GM Partner Perks" loyalty program, which the automaker announced Tuesday would start in the first three months of 2019.
Details were scant in the OEM's news release, but GM indicated shops who buy GM, Chevrolet Performance and ACDelco parts and Buick, Cadillac, Chevrolet and GMC accessories could receive business support discounts, marketing support, repair and training help and "Purchase rewards." It planned to release more information closer to the debut of the program.
"my GM Partner Perks is more than a loyalty program," GM customer care and aftersales marketing director Jean Hoglund said in a statement. "We designed it to offer aftermarket repair shops benefits that drive profitability and productivity. It's simple and easy to earn rewards on General Motor's entire parts portfolio."
GM's booth also will feature some other items of interest to collision repairers, according to the OEM:
Details: GMCollisionRepairNetwork@GM.com or www.GenuineGMParts.com.
More information:
"GM Collision Repair Network Exceeds Expectations with Nearly 1,000 Dealers and Repair Facilities Enrolled"
General Motors, Oct. 30, 2018
GM's New "my GM Partner Perks" Loyalty Program to Launch in Q1 2019
General Motors, Oct. 30, 2018
General Motors collision repair network information webpage
Images:
A 2019 Silverado LTZ is shown. (Provided by Chevrolet/Copyright General Motors)
Share This: