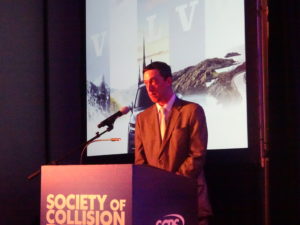 Volvo Certified Collision Program manager Kenneth Park on Thursday said the OEM would in 2019 require its network to only use new OEM parts.
The company today already demands Certified Collision Network facilities use a minimum of 95 percent new OEM parts, according to Park. He told the SCRS OEM Collision Repair Technology Summit audience the company did not allow aftermarket, recycled, and "especially" reconditioned parts — an announcement applauded by some of the SEMA audience.
He said Volvo didn't approve recycled parts because it didn't know the history of the part.
Volvo also will restrict some OEM parts sales next year on materials made from substrates like boron steel, Park said. He later mentioned plans to restrict aluminum parts in 2019 as well (it was unclear if any aluminum components are already restricted today), and described selling them only to certified Volvo collision repair facilities and uncertified shops who proved they met the same requirements anyway.
However, at this point, such an uncertified shop might just want to join the network while there's still room. Park said Volvo has 203 out of the 350 shops he said would be the capped ceiling to the program.
The cap is aimed at providing "exclusivity," according to Park.
He also described a desire to ensure volume for certified shops. Asked about a situation in which the purchaser of a dealership sponsoring one Volvo-certified shop desired to switch the certification to someone else, Park said Volvo would allow both shops if they weren't too close together and enough volume existed in the market.
As mentioned above, Volvo dealership sponsorship is a component of the program. Asked about the possibility of a dealership demanding an payout in exchange for sponsorship — an allegation raised about a Mercedes dealership in a now-settled 2017 dispute — Park said it is hard for Volvo to police.
"We do highly frown upon it," Park said. He said that "luckily," it only happens in certain regions.
Volvo can't dictate how a dealership does business, he said.
However, there is a potential workaround for a shop. If a dealer refuses to budge, Volvo can sponsor a shop for certification at the corporate level, according to Park.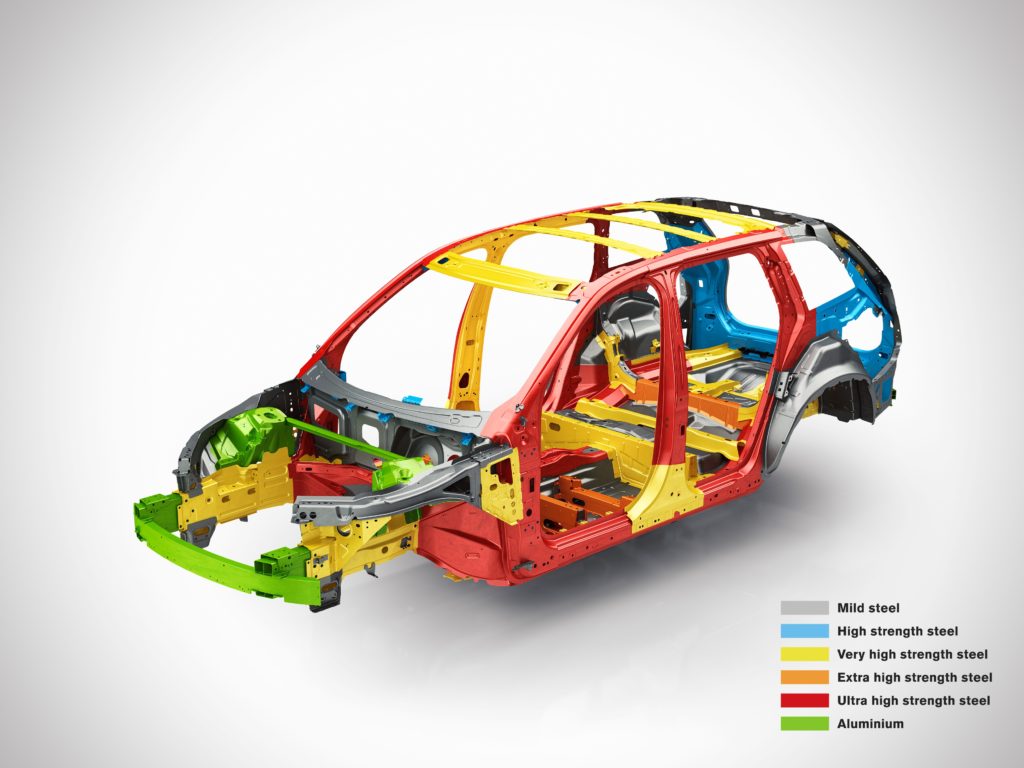 The certification program began in May 2017, and Volvo concentrated its efforts on a "smiley face" geographic shape of key U.S. markets, targeting areas like the Northeast, according to Park. (However, it just signed its first Alaska shop, he noted. It wants one in Hawaii too.)
He planned to target the less populated swath of the Midwest starting in December, and he specifically mentioned a desire for shops in the Dakotas.
The idea is that ultimately, there's a certified collision repairer within 10 miles of any Volvo retailer, though Volvo roadside assistance will tow a customer's car up to 50 miles away, according to Park. He said he had a map with a "best guess" as to where he wanted the network's shops.
Research found that 85 percent of Volvo customers search for a certified body shop online, and there's a "huge opportunity" for the collision repairers on the program, Park said. In addition to Volvo's existing locator website, the OEM will refer customers to the shops through its Roadside Assistance program.
Park said certified shops also receive a plaque and access to VIDA OEM repair procedures.
A shop seeking to enter the program can go getting a sponsor's OK to fully certified in mere "weeks," according to Park. However, the process demands the shop demonstrate repair procedure compliance as well as the necessary equipment.
Park said that in addition to a baseline scoring, Volvo will perform a one-day, in-house audit in which it speaks to staff and examines the shop's quality control process, staff training, and tools. It also pulls records for 10-20 random repairs — and repair procedures had better be attached, according to Park.
Park said Volvo also will track repair procedure usage of certified shops in addition to this.
As to repair procedures, he said one technique that seems to "work very well" is for a shop to assign a single person to handle OEM instruction lookups. It becomes easier with the repeated use.
He also pointed out that following repair procedures can result in a higher repair order — resulting in a better return on investment.
"Use it," he said.
Images:
Volvo Certified Collision Program manager Kenneth Park on Thursday said the OEM would in 2019 require its network to only use new OEM parts. (John Huetter/Repairer Driven News)
The 2016 Volvo XC90 and others in the current generation are at least 40 percent hot-formed steel. The design also includes aluminum. (Provided by Volvo)
Share This: