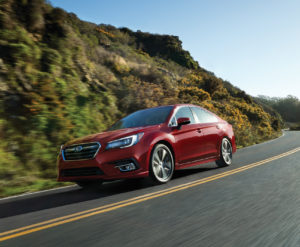 With the expansion of its OEM certified collision repair program to independents imminent, Subaru has joined the Society of Collision Repair Specialists as its newest corporate member.
"It is important for Subaru of America to become a member of SCRS early in our Certified Collision Network's development and take an active role in the collision repair community," Subaru national wholesale parts manager John Lancaster said in a statement Monday. "Safety is one of our core brand tenets, and promoting safe and proper repairs is a natural fit for us. We at Subaru have found SCRS to be an excellent resource of experts whose values align with ours, and we would like SCRS members to know that we are here to listen, learn, and are open to any feedback they'd like to provide to us."
Lancaster said on a VeriFacts Guild 21 call Nov. 8 that Subaru was telling dealerships it was "'now or never'" time to join the Subaru network. (Technically, dealerships can always join, but the competition will get tougher soon.) On Monday, Subaru said an email providing a date for independent collision repairers to begin enrollment would come this week. Body shops can email info@subarucertifiedcollision.com to get on mailing list for that e-blast announcement.
Independent shops will comprise "most" of Subaru's certified auto body repairers, Lancaster estimated. Only about 25 percent of Subaru's approximately 631 dealerships have collision capabilities, and not all of them would make the cut, he said.
Having deeper ties to the independent collision repair industry seems a logical step for the OEM, which in addition to establishing its own network has an interest in preserving its customers' safety — and passionate brand loyalty — whenever any body shop fixes a Subaru.
"We at Subaru of America are continuously striving for ways to ensure safe and proper repairs on our vehicles," Lancaster said in a statement. "We've found that independent collision centers are one of the best references for such improvements, and SCRS creates a unified voice which helps automotive manufacturers to identify opportunities to assist automakers, as well as the industry as a whole."
SCRS wrote in its news release that its membership feedback helped prompt Subaru to strengthen its position statement on scanning.
In October, the OEM declared it "requires" pre- and post-repair diagnostic checks on all vehicles dating back to the 2004 model year. The revised position statement superseded a July 2017 document declaring that Subaru "recommends" the diagnostics operations.
"Subaru decided to change the language on our scanning position statement because we wanted to reinforce our belief in the importance of evaluating a vehicle after a collision," Lancaster wrote in an email. "Not doing so can have a direct effect on how that vehicle operates putting the safety of the customer at risk. We received some feedback that our position was not totally clear, we wanted to change that."
SCRS said certified collision repairers receive free access to Subaru's Technical Information System online repair procedure database. Three-day, month and yearly subscriptions are available for all repairers.
"Subaru also prioritizes maintaining current position statements, and providing new positions as technology warrants, to help ensure vehicles are repaired correctly," SCRS wrote in the news release.
"As collision repairers, having accurate information to be able to accomplish a thorough, documented, and proper repair for the vehicle owner is paramount," SCRS Executive Director Aaron Schulenburg said in a statement. "It's been really rewarding to watch Subaru develop their program with an absolute focus on listening to the industry and providing the informational resources necessary to protect the consumer. There is an iconic culture around their brand, and so much of that culture revolves around the people who step into the vehicle, and the ability to keep them safe and pursuing adventure in their lives. Our job as repairers is to restore that safety, protection, and confidence; and it is so much easier with the support and involvement of companies like Subaru."
Subaru has been helping the industry on another issue dear to SCRS members. The company runs a "Subaru U" initiative allowing high school and college students the opportunity to pursue Subaru automotive training for free, and SCRS wrote that Subaru "supports educational and vocational programs across the country, with intent on addressing the industry-wide struggle for qualified technicians."
"We'd like to expand our efforts into the collision industry, as well as educate and grow the Subaru family," Lancaster said in a statement.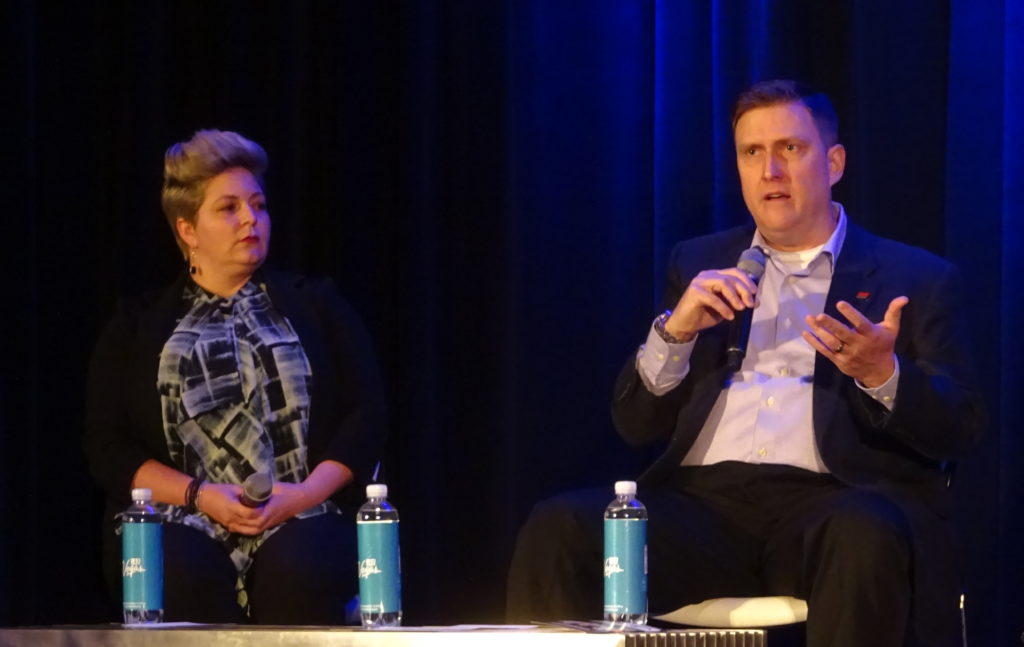 Subaru also helped teach the industry Nov. 1 during SCRS' OEM Collision Repair Technology Summit at SEMA, with wholesale parts specialist Nicole Riedel participating as a panelist on "The Future Impact of Telematics, Technology, Transportation and the Collision Industry."  She said Subaru is examining tying its Starlink platform to its certified network, which means the OEM could detect a crash and recommend one of its dealer or independent shops.
"When you look at SCRS' objectives to educate, inform and represent, there are just so many really fundamental connections between the work that Subaru is doing and what is important to SCRS as an organization," SCRS Chairman Kye Yeung (European Motor Car Works) said in a statement. "To know that there is an open door, a receptive ear, and a desire to collaborate to help our industry better serve the people who find themselves in the unfortunate circumstance of an accident is so important, and we consider ourselves very fortunate to enjoy that type of relationship with Subaru."
SCRS' Subaru news follows similar announcements this year by OEMs Audi and Nissan. Honda, FCA, Ford, General Motors, Hyundai, Mercedes, Toyota and Volkswagen also support SCRS at the highest level, and the auto industry-administered repair procedure portal OEM1Stop is also a corporate member.
Repairers, suppliers, OEMs and others seeking information about the various SCRS memberships — which help fund free resources like Repairer Driven News and the Database Enhancement Gateway — should email info@scrs.com, visit www.scrs.com or call 877-841-0660. The organization and its 37 affiliate organizations represent 6,000 collision repair companies and 58,500 professionals.
More information:
"Subaru Becomes Newest Automaker to Join as Corporate Member of SCRS"
Society of Collision Repair Specialists, Nov. 26, 2018
Subaru Technical Information System online repair procedure database.
Images:
The 2019 Subaru Legacy comes standard with the Subaru ADAS suite EyeSight. (Provided by Subaru)
Subaru's Nicole Riedel, left, listens to Verisk's James Levendusky on Nov. 1, 2018, during the SCRS OEM Collision Repair Technology Summit at SEMA. (John Huetter/Repairer Driven News)
Share This: