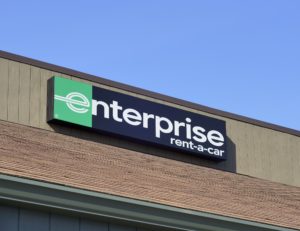 Enterprise Holdings this month announced a pilot program with GM, describing a goal of adding more than 100,000 connected vehicles from the OEM to the Enterprise, National and Alamo rental fleets by the end of 2019.
"Enterprise customers with connected Chevrolet, Buick, GMC and Cadillac vehicles will soon experience expedited rentals and returns as well as access to additional safety features, including emergency services, crisis assistance, automatic crash response services and remote lock/unlock capabilities," Enterprise Holdings wrote Dec. 12.
For regular consumers, increased connectivity would seem to improve the odds that certified collision repairers would be recommended following a crash. The OEM can contact the consumer immediately, ahead of the claim giving the insurer an opportunity to refer direct repair program shops. GM already does this today when OnStar detects a Cadillac CT6 crash, and it plans to similarly recommend its broader GM certified network to connected consumers too.
However, Enterprise's network of regional subsidiaries already have contractual agreements with shops in their particular markets, according to corporate communications Assistant Vice President Laura Bryant. Telematics-based referrals wouldn't be a disruption of the status quo, as Enterprise already knows where it wants its vehicles to go.
As Enterprise would face the liability for putting a customer in an unsafe vehicle, one suspects they'd also only want to use certified shops to hedge their bets. Bryant said it wasn't quite that simple.
"At this time, we are focused on our repair vendors partnering with solutions that provide access to timely and relevant information for the vehicle being repaired," she replied in an email. "Keep in mind that Enterprise Holdings, as a privately held company, typically does not discuss proprietary information or details.  However, we can tell you that the OEM-certified networks are not a complete match for our footprint or for many of the minor/cosmetic repairs needed to keep the fleet fresh.  Some repairers in the Enterprise Holdings network are OEM-certified.  And, we have taken several steps over the past 18 months to ensure the existing Enterprise Holdings repair vendor network is keeping up with new vehicle technology and associated repair procedures.   We continue to learn with the repair industry during this very dynamic time, and we rely of our long-time trusted repair vendors to do the same."
Either way, moment-of-impact OEM referrals aren't really a factor given these existing B2B relationships. So the more disruptive scenario here for the body shops contracting with Enterprise or any other fleet which follows suit could be the ability of telematics to alert the rental giant to the vehicle's health — and any mistakes made during a repair. (We assumed the company wasn't just scanning every car returned from a repairer already.)
Diagnostics and connected cars
We proposed this scenario to Bryant, and she said the company wasn't there yet.
"Although our team has a solid understanding of the future vision you have outlined, our current efforts have not evolved to that level," she wrote in an email. "Our near-term focus in the connected vehicle space is on the customer experience and operational efficiencies that can be achieved when renting a vehicle.  We are monitoring the types of scenarios you described to determine if there is a fit in our claims and repair process."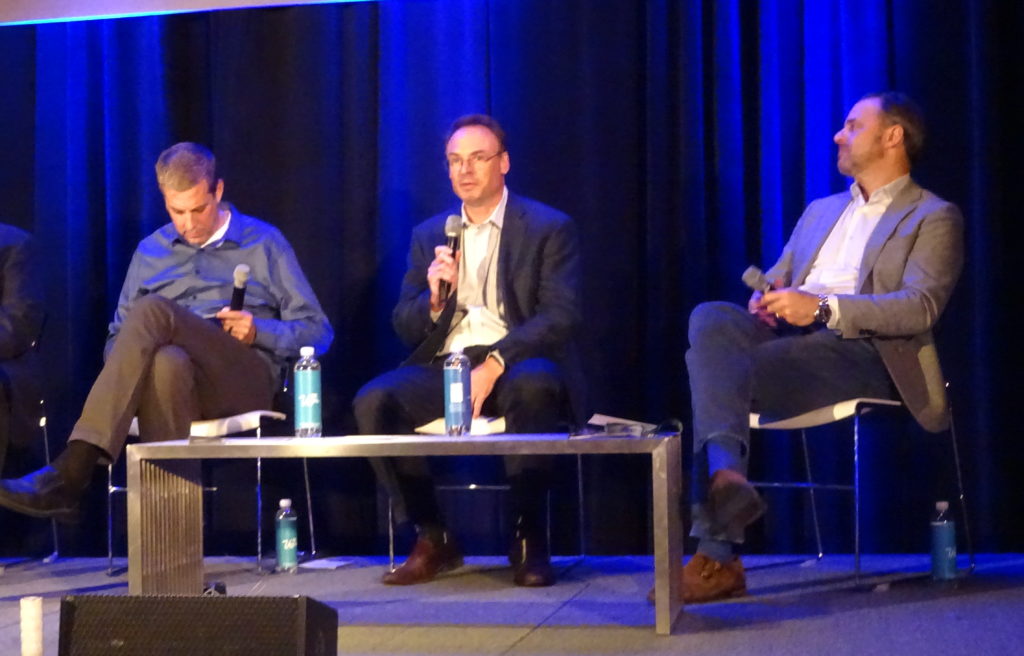 Enterprise IT Architecture & Innovation Assistant Vice President Derik Reiser told the Society of Collision Repair Specialists' OEM Collision Repair Technology Summit last month that fleet management is a day-to-day responsibility for the company. He said this led to his role examining how Enterprise could use telematics.
Asked about the impact of a completely connected fleet, Reiser said, "It would be huge."
"The potential is phenomenal," he said.
More awareness of the fleet's health or even just mileage and fuel levels would allow Enterprise to have a more automated process and plan for routine maintenance and service, he said.
Though Enterprise isn't at that point yet, telematics examining vehicle health could certainly someday alert it to errors made by the collision repairer. For example, a shop's failure to properly fix and clear diagnostic trouble codes from the crash or natural repair process, or a repair error that compromises a system and generates new ones. As OnStar has written:
Running a check on your engine, transmission, antilock brakes and other key systems helps assure you that your car is being properly maintained and is in top condition. With Diagnostic Alerts, you can set your preferences to receive a monthly diagnostic report by email or be notified of your vehicle's condition in real time by email and text, if you have a paid plan. Your car is self-diagnosing, so you can enjoy the experience of driving.
Collision Advice CEO Mike Anderson this summer drew attention to incidents in which a customer with a telematics-capable vehicle received alerts generated during the repair process. The body shops hadn't disabled the vehicle's connectivity.
Astech industry relations director Jake Rodenroth in August recalled a time his sister called him about a radar wave malfunction dash notification on a rented Nissan Sentra. Rodenroth could tell the vehicle had been painted, with overspray left on the radar.
In this case, a dash light appeared, but you get the idea. A shop screwup or even just the act of repair could have just as easily left a diagnostic trouble code hidden within a rental vehicle, without an accompanying dash light. The rental company wouldn't have known of the incorrect or incomplete work without a scan tool. But with telematics, the car itself can begin to alert a rental company something's up.
From a liability and customer service perspective, it seems dubious Enterprise would want to put someone in a vehicle they know has DTCs. As a vehicle that can't convey a customer is a money-loser for Enterprise, the company probably won't suffer an incomplete repair gladly under this future scenario. If this capability does arise, any shop doing business with Enterprise had better make sure to have followed OEM repair procedures related to vehicle electronics.
Customer service
As Bryant said, the goal for now is customer service.
"This is our first step toward a fully connected fleet of vehicles," Enterprise Holdings Chief Operating Officer Christine Taylor said in a statement Dec. 12. "We've always understood the value of an integrated network, which has made this an easy decision. We'll continue to adopt technology solutions that make renting cars easier and seamless for our customers."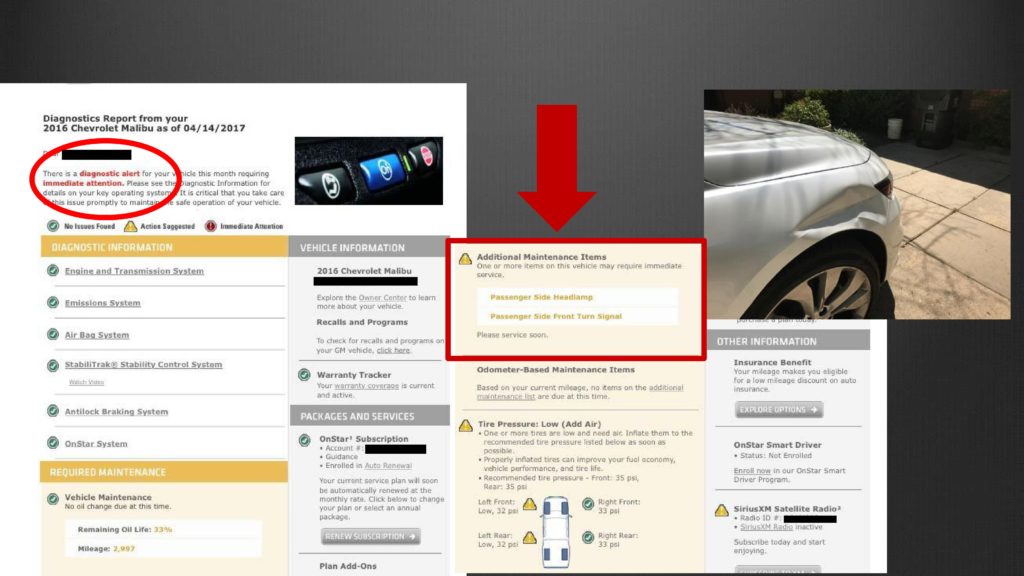 Enterprise said it could use this connectivity to quickly rent cars and receive vehicle returns.
"For example, they can automate such tasks as checking fuel levels, vehicle condition and odometer readings," it wrote. "Onboard telemetry allows geofenced rental locations to automatically receive these readings when customers return their cars, making the return of the vehicle frictionless."
"Connected vehicles provide customers with a simple, fast rental and return experience," Taylor said in a statement. "The potential for the products and services we'll be able to offer our customers when all of our vehicles are connected is limitless. As we add these cars to our fleet, we look forward to introducing customers to new technologies and features that not only enhance the driving experience, but also the entire transportation ecosystem."
"Together, we're offering Enterprise customers the latest benefits of our connected fleet technology from renting the vehicle to enjoying it on the road and, finally, returning the vehicle," GM Fleet U.S. Vice President Ed Peper said in a statement. "This represents the latest evolution in our more than 60-year partnership with Enterprise."
Enterprise suggested it wanted to make even more cars connected, which based on the news release and Reiser's comments seems like a logical thing to do.
"When Enterprise completes the transition to connected vehicles, it will own the largest fleet of connected vehicles in the world," the rental company wrote.
More information:
"Enterprise Holdings Partners with General Motors to Add 100,000 Connected Cars in 2019"
Enterprise Holdings, Dec. 12, 2018
Images:
A Rochester Hills, Mich., Enterprise Rent-A-Car is shown in 2012. (RiverNorthPhotography/iStock)
Enterprise IT Architecture & Innovation Assistant Vice President Derik Reiser, center, speaks during the Nov. 1, 2018, OEM Collision Repair Technology Summit at SEMA. Ellis & Associates' John Ellis is at left; CCC's Andreas Hecht is at right. (John Huetter/Repairer Driven News)
Collision Advice CEO Mike Anderson presented to the Aug. 9, 2018, MSO Symposium audience an example of a 2016 Chevrolet Malibu which mid-repair sent the customer a diagnostic alert that the passenger side headlamp and front turn signal might need immediate service. The repairer hadn't disabled the vehicle's OnStar connectivity during the fender replacement. (Provided by Collision Advice; redactions by Repairer Driven News)
Share This: