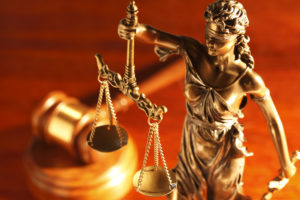 A Columbus, Ga., man late last year sued State Farm, Mitchell and J.D. Power, claiming that the insurer's use of Mitchell and J.D. Power's Work Center Total Loss reports undervalued his 2006 Pontiac Torrent in violation of the Georgia Total Loss Regulations.
Larry Relf said State Farm elected for option 4 of the Georgia Total Loss rules, which states an insurer can use "(a)ny source for determining statistically valid fair market values" which meet three requirements:
(i) The source shall give primary consideration to the values of vehicles in the local market area, or may consider data on vehicles outside the area when comparable vehicles have not been available for data collection in the local market area.
(ii) The source's database shall produce values for at least 85% of all makes and models for at least the last fifteen (15) model years, taking into account the values of all major options for such vehicles.
(iii) The source shall produce fair market values based on current data available from the area surrounding the location where the insured vehicle was principally garaged or a necessary expansion of parameters (such as time and area) to assure statistical validity. (Minor formatting edits.)
Relf alleged in Relf v. State Farm et al that Work Center Total Loss was "statistically invalid" and violated the Georgia regulation, though his lawsuit said he wasn't seeking a "private right of action" under that rule.
"The WCTL Valuation Methodology assigns actual cash values for total loss vehicles in an amount that is significantly lower than those assigned by published and publicly available valuation models, such as NADA, Blackbook, and Kelly Bluebook," Relf's lawsuit states.
He said its 5-step methodology described in an Exhibit was flawed:
"None of these steps relating to comparable vehicles, calculating base values or making condition adjustments (step 4) are based on statistically valid methodologies, algorithms, values or computations," Relf's lawsuit stated. "Each step is, in fact, statistically invalid and does not result in a proper valuation for total loss vehicles in Georgia.
"Specifically, the WCTL Valuation Methodology for identifying 'comparable' vehicles and for making purported 'equating' adjustments for equipment, options and mileage are statistically invalid."
Relf took particular exception with how J.D. Power and Mitchell's Work Center Total Loss made "downward condition adjustments," calling this "a major aspect of the fraudulent scheme to under-value total losses" and "completely unvalid." The price cuts were "wholly arbitrary and are not based on any statistical, objective, valid, or verifiable data," the lawsuit stated.
Relf alleged the Work Center Total Loss values were frequently "not intended to yield a value for comparable vehicles, but are calculated to yield a substantially lesser amount." (Emphasis his.)
Relf's 2006 Torrent received a $6,646.99 base value in Work Center Total Loss, but the software knocked off $298.77 because of its condition — an amount he said he should have been granted. He provided a copy of the valuation as an exhibit; that document rates the vehicle as a 2.81, or "Good" condition, compared to what it concluded was 3.02 for typical vehicles. It calls the mileage of his Torrent unknown.
The loss report used a radius of 200 miles from Relf's ZIP Code and reported typical mileage was 107,000 miles.
Relf alleged that State Farm had "actual knowledge" the Work Center Total Loss reports were "statistically invalid and unlawful" and "concealed from Plaintiff that its purported total loss valuations were based upon the statistically invalid and unlawful WCTL Valuation Methodology."

He said the market values and negative adjustments represented a "significant underpayment" of total losses.
State Farm response
State Farm wrote in a memo supporting a motion to dismiss that Relf offered no proof for these allegations.
"Plaintiff does not articulate why the methodologies employed by the WCTL valuation tool are 'invalid,' instead settling for generic, conclusory averments," State Farm wrote. "… Nor does Plaintiff meaningfully articulate how he believes State Farm was aware of the alleged problems with the WCTL valuation tool. Instead, he states in a conclusory fashion that State Farm 'knew' the WCTL valuation tool was inaccurate."
Relf sought class-action status for the litigation. He defined the class as everyone whose vehicle was declared a total loss by State Farm in a first-party claim since Dec. 12, 2012, in Georgia, so long as State Farm used the Work Center Total Loss system and whose vehicle's estimated value was adjusted downward.
He sought for the class damages equivalent to any negative condition adjustment assessed by State Farm.
Relf is suing State Farm on separate counts of breach of contract, bad faith and civil conspiracy and both J.D. Power and Mitchell on separate counts of tortious interference with a contract, breach of contract and civil conspiracy.
State Farm said Relf's lawsuit was "well beyond the one-year time period" allowed under his policy, which prohibited him for suing for bad faith and breach of contract. The carrier said "well-settled Georgia law" found insurance contracts could have shorter statutes of limitations than state law.
"Beyond that, the Complaint is nothing more than conclusory allegations stacked upon formulaic averments," it said. "… Plaintiff's claims are nothing more than a backdoor attempt to assert a private right of action to enforce a provision of Georgia's Total Loss Regulation, something Georgia courts have repeatedly rejected."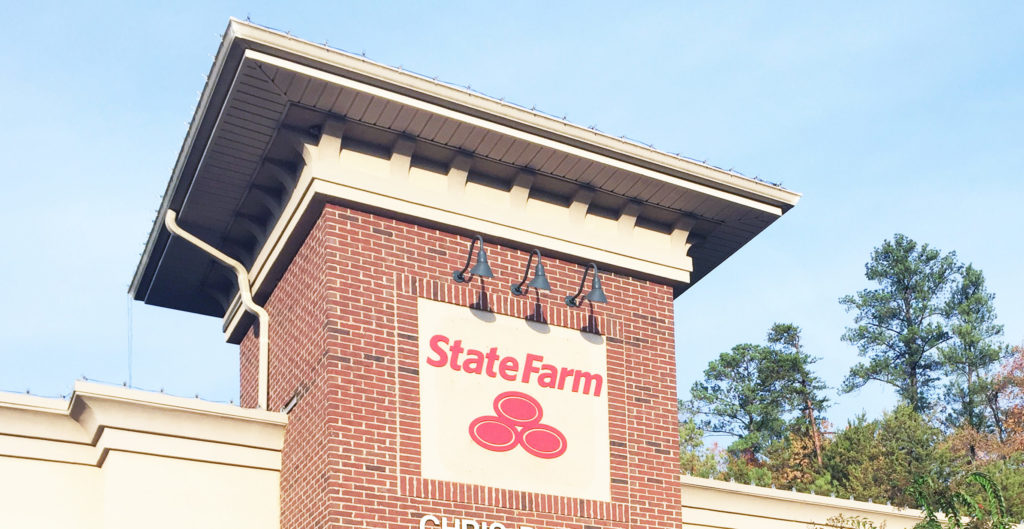 State Farm pointed out that nothing in Relf's policy bound it to any specific total loss value methodology, and Relf couldn't bring a private right of action under the total loss regulation holding State Farm to such a requirement. (Relf's lawsuit expressly states that he wasn't bringing such a private right of action.) It was up to Georgia's insurance commissioner to enforce that regulation, State Farm said.
"The State of Georgia retains the ability to evaluate consumer complaints and to choose to initiate an action against an insurance company that it deems has violated the insurance statutes and regulations," State Farm wrote. "So any violation of the (Motor Vehicle Accident Reparations Act) should first be pursued through the established administrative process and not through private litigation."
Even if Relf could sue under the total loss regulation, he didn't provide any evidence of how State Farm's methodology violated it, State Farm said.
"Other than Plaintiff's repeated conclusory assertions that the WCTL valuation tool uses a 'statistically invalid' methodology for reducing the value of the vehicle, the Complaint is bereft of any detail or substance as to how State Farm violated the Georgia Total Loss Regulation," State Farm wrote.
Relf said precedent supporting his allegations existed in the federal Hamon v. Farmers et al litigation. The Eastern District of Oklahoma court refused to grant motions by J.D. Power and Mitchell to dismiss the third amended complaint in that case, "which asserted the same substantive allegations," according to his lawsuit.
However, J.D. Power, Mitchell, and plaintiff Tim Hamon ultimately stipulated to dismiss the case and have the two companies pay their own costs. The other defendant, Farmers, also stipulated with Hamon to end the case and for each to pay their own costs; another court document suggests a settlement might have been reached between those two parties.
"Were the Hamon discovery and Hamon expert reports regarding the invalidity of WCTL Valuations not subject to a Protective Order in that case, Plaintiff and the Class would make more detailed allegations regarding the invalidity of the Methodology including, specifically — but not exclusively — Defendants' selection of 'comparable' vehicles, 'projected sold adjustments,' and 'condition adjustments,'" Relf's lawsuit states. "Indeed, the Third Amended Complaint in the Hamon action included such allegations."
"Out of an abundance of caution regarding the Hamon Protective Order, Plaintiff intentionally has limited the facts alleged herein regarding the statistical invalidity of the WCTL Valuation Methodology. Nonetheless, the Hamon expert reports and related discovery obtained by Plaintiff Hamon establish that J .D. Power and Mitchell are fully on notice of the plausibility of the claims and of the issues relating to WCTL Valuations. The Hamon Protective Order does not preclude J .D. Power and Mitchell from providing Plaintiff Hamon's expert reports to State Farm in this action."
Mitchell and J.D. Power said in a motion to dismiss that the Southern District of New York found that references to legal proceedings "that did not result in an adjudication" are immaterial and Oklahoma law "materially differs" from Georgia's total loss law. "In short, nothing about Hamon is instructive with regard to the viability of Plaintiff's complaint," they wrote.
State Farm said it wasn't a party to Hamon and expressed skepticism about what it depicted as a black box argument.
"And even though anything that might be of value from the Hamon case is subject to a protective order, Plaintiff assures the Court that the plausibility of his claims would be self-evident were these materials revealed," the carrier wrote.
J.D. Power and Mitchell
J.D. Power and Mitchell both argued in a separate Feb. 8 memo supporting a joint motion to dismiss that Relf's beef would be with State Farm, not either of them.
"However, for reasons that are not at all clear, Plaintiff also attempts to drag Mitchell and J.D. Power into this insurance coverage dispute and try to hold Mitchell and J.D. Power liable for State Farm's alleged underpayment of an insurance claim," the two information providers wrote in a Feb. 8 memo supporting their motion to dismiss. "Plaintiff does not (and cannot) allege that either Mitchell or J.D. Power had any relationship with Plaintiff, or that Mitchell or J.D. Power played any direct role in the handling of Plaintiff's insurance claim."
They also argued that they weren't responsible for what State Farm did with their product — which they "vigorously" insisted was valid.
"Even assuming arguendo that the WCTL produces statistically invalid valuations (and Mitchell and J.D. Power vigorously dispute Plaintiff's allegation that the WCTL methodology is somehow invalid), it still cannot result in an induced breach because State Farm controls how it settles total loss claims, with no input, much less coercion, from either Mitchell or J.D. Power," the companies wrote. "And, Plaintiff does not allege any facts supporting such control or coercion by Mitchell or J.D. Power." (Emphasis theirs.)
Relf had accused Mitchell and J.D. Power of tortious interference because they knew State Farm had policies like Relf's, which required the carrier to "properly investigate the value of Plaintiff's total loss claim using a fair and statistically valid valuation system or methodology, and then to properly pay Plaintiff the appropriate value of his total loss."
He said they knew State Farm would use their Work Center Total Loss to set total loss values and "typically would refuse to increase total loss valuations beyond the WCTL Valuations and that State Farm settled the majority of its total loss claims based upon WCTL Valuations provided by J.D. Power and Mitchell."
By selling a product they knew to produce "statistically invalid and wholly arbitrary" amounts "for the specific purpose of enabling State Farm to underpay the claims of total loss insureds, including Plaintiff," J.D. Power and Mitchell were interfering with his contract, Relf said.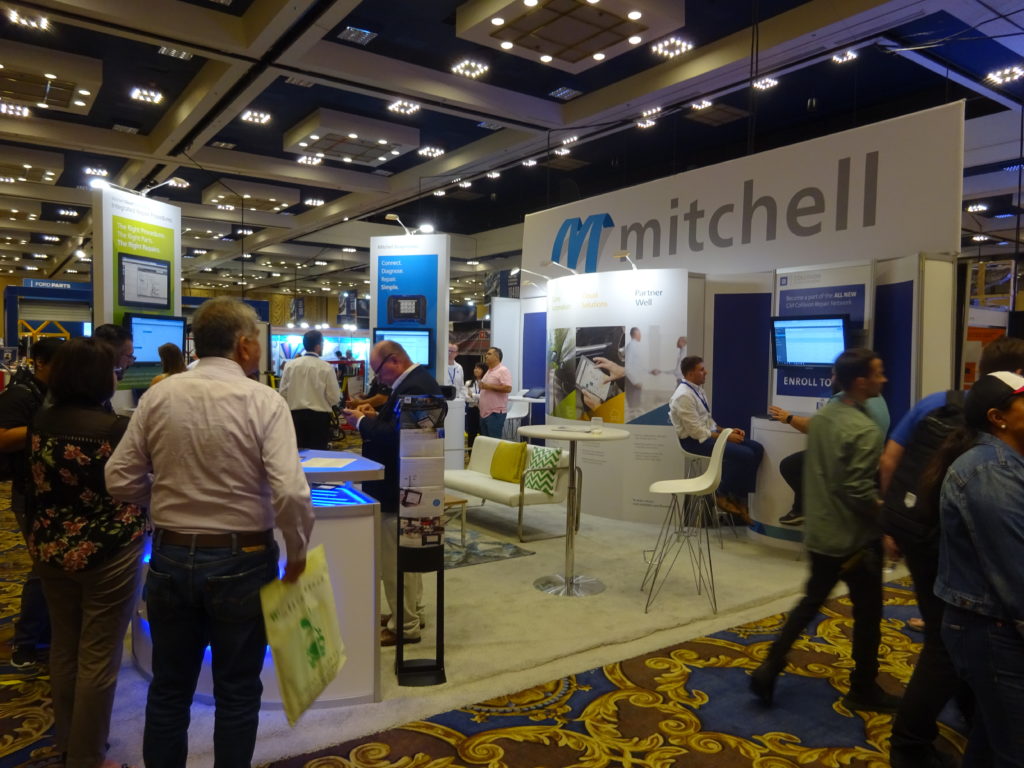 J.D. Power and Mitchell said their software runs whenever State Farm activates it "within a matter of seconds, without active involvement, participation, or even knowledge by Mitchell – much less by J.D. Power. Plaintiff also does not (and cannot) allege that either Mitchell or J.D. Power had specific knowledge of State Farm's insurance contract with the named Plaintiff."
They also argued that "allowing a tortious interference claim to proceed based on generalized knowledge of a category of contracts would expand the tort of tortious interference well beyond anything recognizable under Georgia law."
Relf's breach of contract claim against Mitchell and J.D. Power argued that their collaboration let State Farm outsource the calculations needed to meet its obligations for total loss claims. This made him and the other class members "intended third-party beneficiaries" of contracts State Farm allegedly breached with their product, he said.
Mitchell and J.D. Power said Relf didn't present any facts that Mitchell intended for its contract with State Farm to benefit him.
Their motion also pointed out that J.D. Power was even farther removed from Relf's experience than Mitchell.
"Plaintiff does not allege that there is any contract between J.D. Power and State Farm, much less any relationship whatsoever between J.D. Power and Plaintiff," their motion stated. "Rather, all Plaintiff can allege is a relationship between J.D. Power and Mitchell, a separate and independent relationship between Mitchell and State Farm, and yet another separate and independent relationship between State Farm and Plaintiff."
In other total loss litigation news, a Washington state federal case against First National involving CCC valuations (though CCC isn't named as a defendant) survived a motion to dismiss by the insurer last summer and was amended in November 2018. A similar federal Washington state case against Allstate was amended in January but doesn't appear to have been challenged with motions to dismiss or for summary judgment.
Images:
Lady Justice is shown. (DNY59/iStock)
A State Farm agency is seen in Birmingham, Ala., Jan. 23, 2018. (TennesseePhotographer/iStock)
Mitchell's booth at SEMA 2018 is shown. (John Huetter/Repairer Driven News)
Share This: