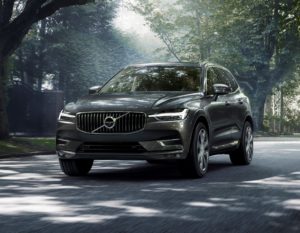 Volvo effective Friday began restricting collision parts to its network of certified collision repairers, making good on a promise announced late last year at SEMA.
A dealership-facing document shared with Repairer Driven News declares 11 part numbers for frame rails and wheel housings to be restricted effective March 1.
Other luxury repairers have taken similar precautions to prevent unqualified shops from compromising their vehicle structures with incorrect repairs. The most recent example until Volvo's announcement appeared to be General Motors' 2015 promise it would restrict parts and measurements on its complex, mixed-materials Cadillac CT6 to a new certified network.
"As a FYI, this is nothing new and very common in the industry to prioritize selected parts shipped to authorized Certified Body Shops," a Volvo aftersales manager wrote in a recent mass email obtained by Repairer Driven News.
"Effective March 1, 2019 Volvo Car USA is restricting sale of several highly specialized parts to Volvo Certified Collision Facilities," Volvo wrote Friday. "The motivation for this initiative is to ensure that, in the event that one of these parts does need to be replaced, it is replaced by a highly skilled trained professional. In this way we can ensure that our vehicles will perform the same in any future events as it did when it first rolled off the assembly line."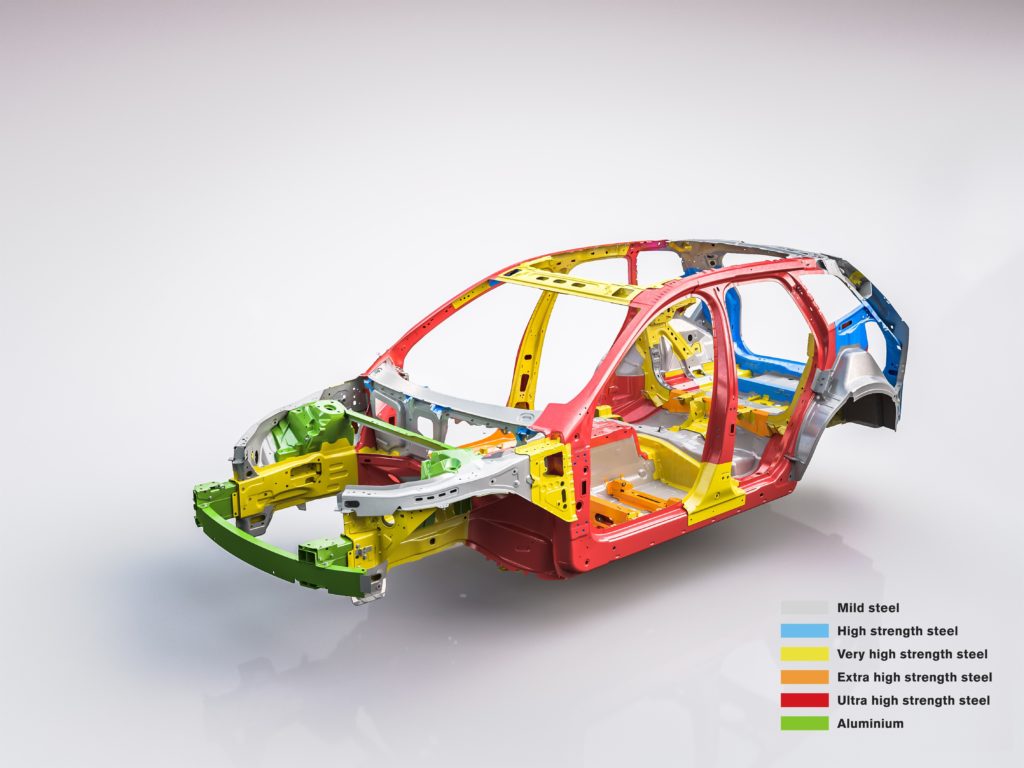 Volvo as of Tuesday afternoon did not yet appear to have removed at least some of the parts from its online parts sales website or dealer inventories, raising the question of if components in the wild still could reach unqualified shops by mistake or retailer defiance of the Volvo restriction's spirit.
However, once that supply dries up, Volvo's certified shops ought to be the only ones able to get the components. The OEM's Friday communique to dealerships indicated it would drop-ship parts directly to certified shops — and only those shops.
"If you have a VCCF that is in need of one of these parts you may order it as a 'Drop Ship' through the Parts Application," Volvo wrote. "As part of the order process you will be provided a drop down list of authorized 'Ship To' VCCF locations. The Parts Application will only accept one of these locations to complete order placement. If you attempt to order a Restricted Part on a Critical or Stock order to be delivered to a Non VCCF operation the order will be cancelled."
"So if any shop other than a Volvo Certified shop calls looking for one of these parts, they must be informed that Volvo restricts the sale of this part to Volvo Certified shops only," the aftersales manager wrote.
"I can confirm we restricted certain parts across all carlines of MY16+ vehicles," Jim Nichols of Volvo brand and tech communications wrote in an email March 5. "This program was implemented to ensure that certain structural parts are installed by technicians at Volvo Certified collision centers."
He wrote that Volvo felt the restrictions complied with Massachusetts' "Right to Repair" law granting the aftermarket the same access to repair information and technology as dealerships.
"We believe the current program is in compliance with regulations in Massachusetts," Nichols wrote.
Technically, that law doesn't discuss parts. You could also argue that since a uncertified dealership can't even get the parts — they're drop-shipped to a certified shop, remember — then the spirit of the law granting dealer and independent parity is also upheld.
Shops who want to work on Volvos with restricted parts can still join the Volvo Certified Collision Facility network, though their window to do so might be closing.
Volvo Certified Collision Program manager Kenneth Park in November 2018 said Volvo has 203 out of the 350 shops he said would be the capped ceiling to the program. Shops will have to meet a variety of requirements
The cap was aimed at providing "exclusivity," according to Park.
Besides meeting a variety of training, equipment and facility requirements, the shop must use 100 percent OEM parts.
Certification could lead to a boom in a shop's business. Volvo might be a brand on the rise, having grown sales by 20.6 percent to 98,263 vehicles in the United States last year.
Research found that 85 percent of Volvo customers search for a certified body shop online, and there's a "huge opportunity" for the collision repairers on the program, Park said in November.
In addition to Volvo's existing locator website, the OEM will refer customers to the shops through its Roadside Assistance program, and a new CCC partnership could make it possible for Volvo to detect a crash and match customers with certified shops.
More information:
Volvo Certified Collision Facility information
Volvo memo on parts restrictions
Volvo, March 1, 2019
Images:
The popular 2019 Volvo XC60 and 2016-19 Volvo XC90 are among the models with parts restricted to certified body shops. (Provided by Volvo)
Frame rails on the popular 2019 Volvo XC60 (pictured) and 2016-19 Volvo XC90 are among the parts now restricted solely to Volvo Certified Collision Facilities. (Provided by Volvo)
Share This: