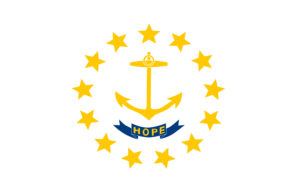 Rhode Island lawmakers are scheduled Tuesday to hear a bill expanding the state's list of unfair auto claims practices to include photo estimates of damage above $2,500, slow initial appraisals, and certain deductions to a total loss vehicle's value.
The hearing before the Senate Judiciary Committee will also include a separate bill permitting lawsuits and triple damages over unfair total loss valuations and a bill dialing back a blanket exemption of auto glass work from OEM repair procedures.
The trio of Senate Bills 848 (total loss triple damages), 849 (unfair claims practices) and 850 (auto glass) ought to make for a lively session Tuesday. (Video might be available here.) They also might be templates for shops and consumers in other states seeking to address some of these topics.
All three bills are sponsored by some power players: Senate President Dominick Ruggerio, D-North Providence; Majority Whip Maryellen Goodwin, D-Providence; and Majority Leader Michael McCaffrey, D-Warwick. Both Ruggerio and McCaffrey have ex officio status on the Judiciary Committee.
SB 848 and 849
SB 849 would adjust four unfair claims practices definitions in General Laws 27-9.1-4.
Insurers already compelled to pay "an auto body shop for documented charges as identified through industry recognized software programs or systems for paint and refinishing materials" would also have to pay for body materials as well — a different category of consumables than paint materials.
Licensed appraisers unaffiliated with the body shop were already required to appraise cars with damage beyond $2,500. Should SB 849 pass, they couldn't write the appraisal "based upon pictures" and "must perform a physical inspection." This language is interesting in that it would prohibit one scenario that even photo estimate critics might desire — a supplement being approved immediately by the remote party.
That licensed appraiser must knock out the first appraisal within three business days of a shop's request. Current law only refers to a "supplemental appraisal" which had to be done within 4 business days; it doesn't prescribe time requirements for the first appraisal. The bill also permits shops and insurers the flexibility to agree on a longer deadline.
Finally, the ban against totaling a car with less than 75 percent of fair market value worth of damage would be expanded to introduce two new rules for insurers:
(iv) If condition adjustments are made to the retail value of a motor vehicle designated a total loss, all such adjustments must be in accordance with the standards set forth in the current edition of a nationally recognized compilation of retail values, commonly used by the automotive industry, used by the insurer to determine the retail value of the vehicle; and all such adjustments, including prior damage deductions, must be itemized, fair, and reasonable; and
(v) When a vehicle is deemed a total loss, if the insurer is not retaining the salvage, the insurer must notify the owner of the vehicle in writing of the requirements of obtaining both a salvage title and a reconstructed title from the department of motor vehicles pursuant to chapter 1 of title 31.
Violating either of those measures or anything else in 27-9.1-4(25) could be grounds for an owner or lessee lawsuit under Senate Bill 858.
"Any insurer found in violation of § 27-9.1-4(25) is liable for three (3) times the amount of damages awarded plus reasonable attorneys' fees," SB 858 would also add.
Collision industry attorney Erica Eversman last month said a private right of action — the ability to sue an insurer over a violation rather than leave it completely up to a regulator — could be a useful enforcement tool in collision industry bills.
Eversman, a National Association of Insurance Commissioners consumer liaison, said in an April 17 presentation that insurers will rail against the idea.
"That's the biggest problem that we have with the insurance industry," she said. "They are totally insulated."
Unless a consumer or repairer can sue a carrier, they can't penalize an insurer for violating a regulation, she said.
SB 850
Last year's Rhode Island OEM repair procedures bill passed following an exemption for glass repairers. This year's Senate Bill 850 dials that back and would only exempt glass shops "for non-collision related damage."
However, the vehicle owner must be told "in writing that installation of an aftermarket glass will require re-calibration of safety related systems, for which cost the insurer is responsible."
The customer also must have the option to demand OEM glass in those situations.
Be heard: Rhode Island lawmaker contact information can be found here and here.
Featured image: The Rhode Island flag is shown. (Veronaa/iStock)
Share This: