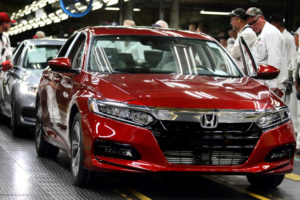 Simplify, simplify.
Honda CEO Takahiro Hachigo on Wednesday announced the company would cut two-thirds of the trims found on its Civic, Accord, CR-V, Fit and HR-V models by 2025.
"However, as a result of accommodating regional needs somewhat excessively in each individual region, we recognize that the number of models and variations at the trim and option level have increased and our efficiency has declined," Hachigo said, according to a transcript provided by Honda. "So, we will undertake initiatives to further strengthen our inter-regional coordination and collaboration and advance our art of making automobiles in order to simultaneously increase the attractiveness and efficiency of both global and regional models.
"… we began reviewing and sharing the product lineup by grouping some of our six regions outside Japan based on a similarity of key factors, such as market needs and environmental regulations. With this initiative, by 2025, we will reduce the total number of variations at the trim and option level for our global models to one-third of what we have now. In addition, we will increase efficiency by eliminating and consolidating some similar regional models into even more competent models shared across multiple regions."

Those five "global models" represent 60 percent of the overall company's sales, Hachigo said.
The idea of grouping based upon market and environmental regulations means collision repairers might still encounter a lightweighting trend in American Honda vehicles even if the U.S. relaxes on emissions/gas mileage.
For example, let's say U.S. tastes and regulations are similar to Western Europe, Canada and Japan except for America being slightly laxer on emissions. It probably makes more sense for Honda to build a single vehicle meeting the stricter rules abroad and sell it in the U.S. too rather than attempt to engineer and produce separate platforms for the different regions. Even if the lightweight materials cost a little more, Honda could still come out ahead net financially.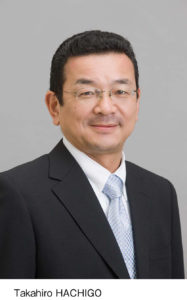 In fact, Hachigo on Wednesday said it would roll out a new global "Honda Architecture" starting next year.
"The Honda Architecture is a company-wide initiative which will increase the efficiency of development and expand parts-sharing for our mass-production models," Hachigo said, according to the transcript. "The first model being developed with this new method will be the global model we are launching next year. And we will continue increasing the number of models to which we apply this new architecture.
"With the strengthening of global and regional models through inter-regional coordination and collaboration and with the introduction of the Honda Architecture, by 2025, we will reduce the number of manhours we use for the development of mass-production models by 30%, and we will repurpose those manhours to accelerate our research and development in advanced areas for the future. In this way, we can continue creating new technologies which will support the future of Honda."
Hachigo discussed North America specifically.
"For our business in North America, while keeping pace with sales expansion, we enhanced our model lineup and established a flexible production system where our plants sometimes produce various models in duplication to accommodate changes in market demand," he said, according to the transcript. "However, as a result of the pursuit of high flexibility, an increase in the investment amount and a decline in production efficiency started to become an issue. Therefore, in North America as well, we will reduce the number of variations at the trim and option level, and at the same time, we will simplify the production model allocation at each plant. Through this initiative, we will re-establish a highly-efficient production system and realize the growth of North American business through the pursuit of quality."
Hachigo's strategy suggests repairers will see more new technology, but they might have an easier time familiarizing themselves with it. A more uniform platform and fewer trims could make it easier for repairers to find a "groove" and more easily grasp what will be required on a next-generation Honda brought before them.
(Granted, repairers will still need to research repair procedures anew every single time and look up the specific build data of the Hondas before them. But on the whole, life might be easier.)
Increased uniformity between models and regions also could favor alternative parts vendors by making recycled parts more versatile and aftermarket parts more likely to find a market. Conversely, a simpler manufacturing and engineering process might lead to greater economies of scale for Honda and make OEM parts more competitive.
On the other hand, repairers could have to contend with more hybrid variations.
"To this end, we will expand the application of our 2-motor hybrid system to the entire lineup of Honda vehicles," Hachigo said, according to the transcript. Honda expects to cut the cost of the system 25 percent by 2022 compared to the 2018 version.

Mercedes: smart cars gone in U.S.
And in other downsizing moves, Mercedes confirmed that parent company Daimler was effectively dropping the smart brand in the U.S.
"After much careful consideration, smart will discontinue its battery-electric smart EQ fortwo model in the U.S. and Canadian markets at the conclusion of MY2019," Mercedes said in a statement. "A number of factors, including a declining micro-car market in the U.S. and Canada, combined with high homologation costs for a low volume model are central to this decision.
"Mercedes-Benz will carry forward its electric strategy in the U.S. and Canada with the arrival of the new EQC in 2020."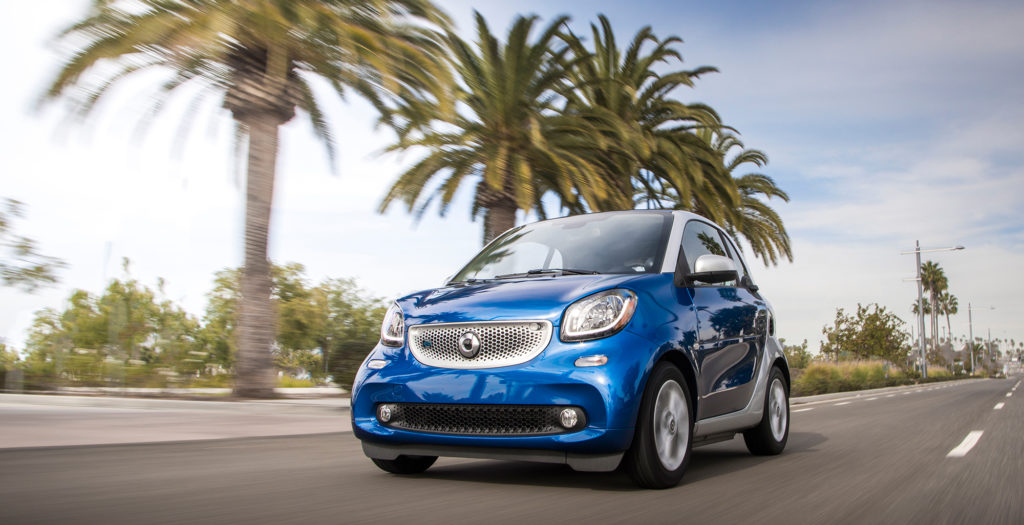 The company only sold 1,276 smarts in the U.S. last year, down from 3,071 in 2017.
Repairers will still be able to get parts for the electric smart EQ and the older, discontinued gas-powered version.
"MBUSA and Mercedes-Benz Canada will continue to provide owners of gasoline powered and electric smart fortwo models with access to service and replacement parts via smart and authorized Mercedes-Benz dealers," Mercedes continued in the statement.
Mercedes went all-electric with the smart in the U.S. and Canada in 2017. It plans to sell only electric smarts worldwide as of "shortly after" 2020.
More information:
"Summary of Honda CEO Speech on Automobile Business Direction"
Honda, May 8, 2019
Images:
One of the first 2018 Honda Accords moves through the company's Marysville, Ohio, manufacturing plant. (Provided by Honda)
Honda CEO Takahiro Hachigo. (Provided by Honda)
The 2018 electric smart EQ fortwo coupe is shown. (Provided by Mercedes)
Share This: