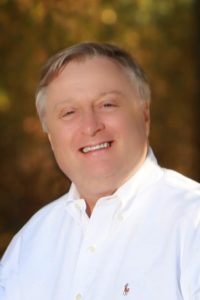 The U.S. Department of Justice on Tuesday announced a grand jury had indicted Georgia Insurance Commissioner Jim Beck on 38 counts tied to allegedly defrauding a former employer.
Grand jury indictments only decide whether the prosecution has enough evidence to charge someone with a crime — not whether that person is guilty or innocent of it. That will be determined by an actual trial court.
The DOJ accused Beck, a Republican, of defrauding the Georgia Underwriting Association out of more than $2 million over five years while serving as its general manager of operations.
"Beck allegedly pocketed a substantial amount of money to which he was not entitled while he was the GUA General Manager for Operations," U.S. Attorney Byung J. "BJay" Pak said in a statement. "To be clear, the grand jury has charged Commissioner Beck with crimes that occurred before he was elected to his current public office."
Beck won the insurance commissioner's seat in November 2018. He took office Jan. 14.
"The accusations that have been made against Commissioner Beck today have no bearing on his service as an elected official to the people of Georgia," the Georgia Office of Insurance said in a statement Tuesday.
"The Commissioner maintains his innocence and he is entitled to the same presumption of innocence that every citizen of Georgia walks into a courtroom with when accused of a crime.
"The Department is focused on fulfilling the vital mission we have to protect Georgia consumers.
"The incredible employees of our Department will get up tomorrow morning and go back to work, including Commissioner Beck."
Beck's attorney Bill Thomas (W.H. Thomas Firm) also said Tuesday his client denied the allegations.
"Jim strongly denies these charges, and we intend to mount a vigorous defense. Jim is justifiably proud of the work that he did at the Georgia Underwriting Association ('GUA'). Any accusation that he defrauded GUA is false," Thomas said in a statement. "He acted legally and in good faith. Under his leadership, for the first time in its history GUA made millions of dollars of profits. Jim looks forward to clearing his good name."
The 38 counts against Beck include money laundering and wire and mail fraud.
The Justice Department alleged that Beck talked four associates into starting what the indictment called Companies A-D. The four companies "supposedly supplied necessary services including residential property inspections and water damage mitigation to GUA," according to a DOJ news release.
"Then, through an elaborate system of fraudulent invoicing which included producing false documentation and concealing the truth from his four associates, Beck regularly approved substantial GUA payments to the four new companies," the DOJ wrote.
The Georgia Underwriting Association provides high-risk homeowner's insurance and is funded by a mix of policyholder premiums levies on every Georgia property insurer.
According to the DOJ, Beck then billed his associates' businesses with fraudulent invoices from his own companies Georgia Christian Coalition and Creative Consultants.
"At Beck's direction, his four associates paid the fraudulent invoices from a portion of the money they had been paid by GUA," the DOJ wrote.
The DOJ accused Beck of putting some of the more than $2 million allegedly embezzled between February 2013 and August 2018 into his campaign.
"These purposes included paying thousands of dollars of personal expenses charged to a personal credit card and using thousands of dollars to fund personal investment and retirement accounts, personal savings accounts, and the 'Jim Beck For Georgia, Inc.' statewide election campaign account," the indictment states. "BECK also utilized thousands of dollars of the illegal proceeds to purchase and improve personal rental property and to pay his personal state and federal income taxes."
"The FBI investigation found that Beck abused the trust of friends and his employer (GUA), in an elaborate scheme to enrich himself at GUA's expense," Federal Bureau of Investigation Atlanta Special Agent in Charge Chris Hacker said in a statement. "The indictment is a testament to the fact that the FBI will expend all resources necessary to hold those who seek to enrich themselves through fraud and deceit, accountable for their actions."

'Georgia consumers'
A conviction could remove a potential collision industry ally from the ranks of insurance commissioners. Repairer attorney Erica Eversman identified Georgia as one of the states likely to be receptive to the industry after attending her first commissioners' summit as a National Association of Insurance Commissioners consumer liaison. She had presented on the issue of insurers refusing to pay for OEM repair procedures and had conversations with representatives from several states, including Georgia.
Eversman said Beck called her following the meeting and said, "'We need to do something about this.'" (Presumably a reference to the repair procedure issue.) He said he couldn't change policy language — it was already approved — but were there ways that it could be interpreted more beneficially for consumers, he wondered.
She told an SCRS Repairer Roundtable audience April 17 it was a "great conversation" with Beck and they had plans to speak again.
Beck also has appeared before the Georgia Collision Industry Association while on the campaign trail, according to the trade group and the Southern Automotive Journal. His answers to GCIA member questions can be viewed in the September 2018 Journal.
Beck on Jan. 15 announced pro-consumer initiatives regarding insurance complaints, and Thomas on Tuesday also indicated a desire to protect Georgia consumers on Beck's part.
"We are also pleased to note that these allegations do not relate to Jim's performance as the Commissioner of Insurance where, among other things, he has led the fight against insurance fraud and for transparency," Thomas said in a statement. "The allegations relate solely to his prior work experience at a private, non-governmental association for insurance companies. Jim looks forward to continuing his work as Insurance Commissioner protecting Georgia consumers."
More information:
"Georgia Insurance Commissioner Jim Beck charged with $2,000,000 fraud scheme"
U.S. Northern District of Georgia Attorney's Office, May 14, 2019
"INSURANCE COMMISSIONER JIM BECK DENIES CHARGES(,) RETAINS COUNSEL"
W.H. Thomas Firm, May 14, 2019
Featured image: Republican Georgia Insurance Commissioner Jim Beck. (Provided by Georgia Office of the Commissioner of Insurance)
Share This: