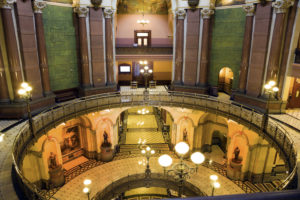 The Illinois Senate last month approved a bill requiring auto body shops to follow OEM procedures except for automaker recommendations on parts, but its prospects appear dim in the House.
The Senate Commerce and Economic Development Committee on March 21 approved 11-0 the original version of Senate Bill 2104, which lacked such an exclusion. However, it also implied such parts were allowed with the sentence "No estimate may include the use of a non-original equipment manufacturer aftermarket crash parts unless authorized by the customer in writing."
But Sponsor Sen. Thomas Cullerton, D-Villa Park, on the Senate floor on April 5 introduced an amendment to add language that declares:
However, this subsection is not intended to mandate the use of original equipment manufacturer repair parts that may be recommended in a repair specification or procedure by the original equipment manufacturer for those parts, and this subsection is not applicable to glass repair, replacement, and associated advanced driver assistance system calibration covered by the Automotive Repair Act.
Repair exemptions
The original version of the bill made following repair procedures part of the Illinois Collision Repair Act, a law which already excludes "facilities covered by the Automotive Repair Act." The latter applies to any repairers which "perform one or more specialties within the automotive repair service industry, including, but not limited to, refinishing, brake, electrical, exhaust repair or installation, front-end, radiators, tires, transmission, tune-up, and windshield."
Cullerton's amendment really rams the glass exemption home, also rewriting the Collision Repair Act's exclusion to state it "does not apply to automotive repair, automotive repair facilities, and motor vehicle repair facilities covered by the Automotive Repair Act, including advanced driver assistance system calibration associated with glass repair and replacement that is covered by the Automotive Repair Act."
We asked the Illinois Attorney General's Office if glass or mechanical work done in-house or subcontracted by a collision repairer would be regulated under the Collision Repair Act rather than the Automotive Repair Act under current law.
Should SB 2104 or a similar bill referencing both become law, the distinction seems crucial to the industry from a consumer protection and repair quality standpoint. It'd be illogical for a body shop to have to follow OEM repair procedures related to a piece of trim but be allowed to ignore procedures on a windshield intended to work with an airbag.
"Because the acts are nearly identical, we would need more information and would encourage the consumer to file a complaint so that we can see whether there's anything we can do to help," Attorney General's Office senior press secretary Ann Thompson wrote in an email Friday.
Illinois Automobile Dealers Association legal counsel Larry Doll took a look at the laws for us in an informal analysis Friday. His take was that mechanical and glass work done by or on behalf of a body shop would probably fall under the Collision Repair Act. "I would hang my hat" on the pre-loss condition definition mentioned in that law, he said:
"Automotive collision and body repair" means all repairs that are commonly performed by a body repair technician to restore a motor vehicle damaged in an accident or collision to a condition similar to the motor vehicle condition prior to the damage or deterioration including, but not limited to, the diagnosis, installation, exchange, repair, or refinishing of exterior body panels, trim, lighting, and structural chassis. The term does not include commercial fleet repair or maintenance transactions involving 2 or more motor vehicles or ongoing service or maintenance contracts involving motor vehicles used primarily for business purposes.
"Automotive collision and body repair facility" means a person, firm, association, or corporation that for compensation engages in the business of cosmetic repair, structural repair, or refinishing of motor vehicles with defect related to accident or collision.
Bill's path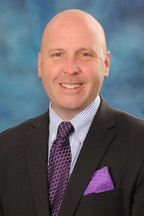 The Commerce and Economic Development Committee approved that amendment 9-0 on April 10 with an additional "present" vote from state Sen. Republican Whip Jim Oberweis, R-Sugar Grove.
Cullerton had already filed an even broader exclusion on April 9 in a second amendment, but Senate Rule 3-8(b-1) kept it from going beyond the Senate Assignments Committee.
That language would have granted an exemption not just to glass work under the Automotive Repair Act but all glass work. It also would have relaxed parts disclosure and repair procedure adherence rules to all "glass repair, replacement, or associated advanced driver assistance system calibration."
The full Senate passed the bill with the first amendment 51-0 on April 12, with Oberweis and Sen. Elgie Sims Jr., D-Chicago, voting "present."
The bill went to the House Rules Committee April 12 and went to the House Labor and Commerce Committee on April 30.
A hearing appears to have been scheduled for May 8. However, the Labor Committee ultimately wound up kicking the measure back to the House Rules Committee under Rule 19(a) on May 10 — the deadline for Senate bills to pass committees.
A representative for Cullerton said Monday this "typically" means the bill is dead for the session. However, the bill's sponsor can still push for the measure to be taken up anyway, she said: "You can do that."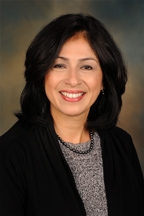 Cullerton's office suggested we contact House sponsor Rep. Elizabeth Hernandez, D-Cicero. Hernandez's office has not yet returned phone and email requests for comment.

Friday is the deadline for Senate Bills to receive a third reading. The Illinois legislative session itself ends May 31.
So prospects don't look great for the bill right now.
Pro and con
The Motor Equipment Manufacturers Association on May 8 announced they'd attacked the bill on the grounds of requiring written authorization for aftermarket parts.
"The language in S.B. 2104 discourages the use of aftermarket replacement parts for motor vehicles. If this bill passes, consumers will be faced with higher repair costs and fewer repair choices, and manufacturing jobs would suffer due to less demand for aftermarket products," MEMA said it wrote to House Labor and Commerce Committee Chairman Marcus Evans Jr., D-Chicago. "By requiring written consent for the use of non-original equipment aftermarket crash parts, this legislation discourages the use of quality aftermarket parts. This is not only harmful to the industry and consumers but ignores the value and benefit of aftermarket motor vehicle components. Additionally, this legislation in its current form would create confusion for automobile owners, as the bill does not clearly define OEM repair procedures."
The Alliance of Automotive Service Providers of Illinois supported at least the original version of the bill, writing on its website, "This bill mandates that ALL repair estimates be written with OEM parts procedures and OEM parts."
AASP-Illinois representatives did not return request for comment on if they supported the amended version.
Be heard: Illinois lawmaker contact information can be found here and here.
Images:
The Illinois Capitol is shown. (benkrut/iStock)
Illinois state Sen. Thomas Cullerton, D-Villa Park. (Provided by Illinois Legislature)
Illinois Assistant Majority Leader Elizabeth Hernandez, D-Cicero. (Provided by Illinois Legislature)
Share This: