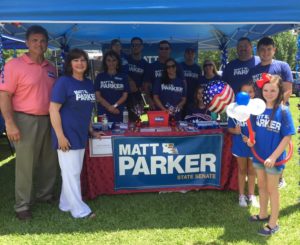 Four years after an unsuccessful bid to become Louisiana's insurance commissioner, auto body shop owner Matt Parker is again seeking to help the industry through elected office — this time, in the state Senate.
Parker, a Republican and owner of Parker Auto Body, is challenging Rep. Jay Morris, R-Monroe, and incumbent Sen. Jim Fannin, R-Jonesboro, according to the News Star.
"We have a real change to win this election," Parker said in an interview Thursday.
He noted that when he challenged incumbent Republican Insurance Commissioner Jim Donelon in 2015, "with no money, we still got 150,00 votes."
Instead of having to campaign in all of Louisiana's 64 parishes, Parker this time only has to campaign in the six within Senate District 35. Advertising from his West Monroe, La., body shop already reaches four of them, he said, recalling a visit to a campaign event where attendees would say, "'Matt Parker, Parker Auto Body,'" in recognition and start singing his jingle.
Parker said issues included "too many regulations, too many taxes," and he also would look to work on education, jobs and roads.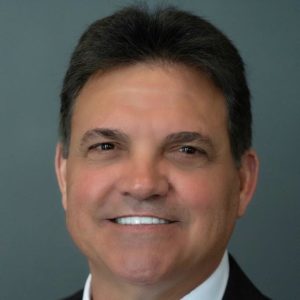 The state's insurance rates were high, and so were taxes, Parker said.
"Louisiana needs to be more business-friendly," he said.
In terms of education, Parker said, "we need kids in vo-techs" and observed that collision repairers were in "dire" need of employees.
He said he'd been working with a local vocational school, but it's difficult without funding.
Asked how Parker would balance vo-tech funding with an anti-tax viewpoint, he said "plenty of funding" existed. The trick was to allocate the funding in a way that leveraged the private sector as a means of educating students, according to Parker.
Instead of the colleges spending heavily to keep up with vehicle technology, Parker suggested teaching students the basics and then have the fledgling technicians learn more in actual body shops — which would have the equipment already. He likened it to the system in place for registered nurses.
"Let the shop do the training," Parker said.
Rather than build a multimillion-dollar vo-tech facility, pay the auto body shops an amount to overcome employee and shop objections to training someone on-site, Parker said.
Parker said politicians always talk about raising taxes, but "if you want to have more revenue … put more people to work."
In terms of other shop-specific issues, Parker said that while "I'm not a government-regulations kind of guy," some action might be needed to address lower-quality shops. He also said it was unfair that quality shops were reimbursed at the same level as shops which hadn't kept up — noting that this status quo wasn't fair to insurers either.
At the same time, Parker observed that the top-tier shop couldn't keep absorbing expenses without a pay increase — while insurers continued to raise rates. Parker Auto Body, for example, spent about $100,000 to be aluminum-ready, according to the shop owner.
Parker said he felt like he could make a difference, and "the collision industry would have a voice." A win followed by a seat on a Transportation or Insurance committee could be useful, he said, noting that the Legislature tries to fit members to their areas of expertise.
Parker said if the collision industry wants change, it's "gonna have to get involved."
He said in his opinion, this was where the industry fell short. Baton Rouge, the state capital, was full of lobbyists, and collision repairers needed to reach the point where it too had "fair representation."
Images:
A table promotes Parker Auto Body owner Matt Parker, far left, in the Republican's bid for Louisiana state Senate District 35. (Provided by Matt Parker campaign)
Parker Auto Body owner Matt Parker, a Republican, is running for Louisiana state Senate District 35. (Provided by Matt Parker campaign)
Share This: