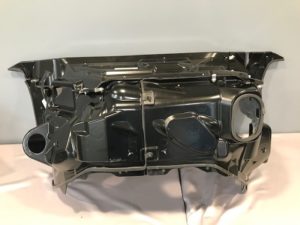 Supplier Continental Structural Practices last month reported that the composite "dual-wall dashboard" Ford has said would reduce noise on the 2020 Explorer had other uses as well.
Continental Structural Plastics' CEO also said Aug. 12 the sheet-molded compound (SMC) dash structure would appear on the 2020 Lincoln Aviator. Lincoln earlier this year also described a dual-wall dash on the 2020 Corsair.
"We are continually looking for ways to help our customers meet design and engineering challenges by using our composite materials," CSP CEO Steve Rooney said in a statement. "Because of the superior dampening qualities offered by a composite, Ford was able to achieve a level of cabin quietness that will enhance the driving experience for Explorer and Aviator owners."
"This composite dual-wall-dash offers a number of benefits over the all-steel components used in competitors' luxury SUV models," CSP wrote.
Besides letting in less noise than other substrates, the four-piece, 12-pound assembly also lets in less weight than a comparable steel version, according to CSP.
"And because it is made from composites, it offers the moldability and design flexibility needed to support a complex, under- hood packaging environment," CSP wrote.
The company also said the part "(p)rovides superior thermal protection for electrical components" and "(a)ccomodates engine assembly and serviceability concerns."
CSP said the shroud wraps around the back of the engine and meets the strut towers.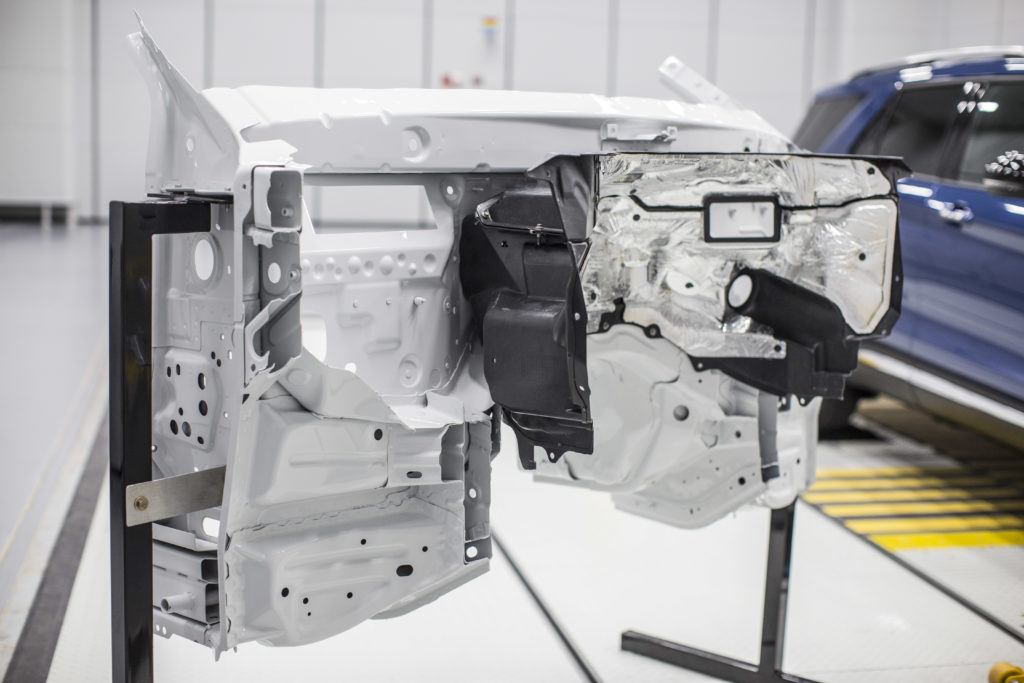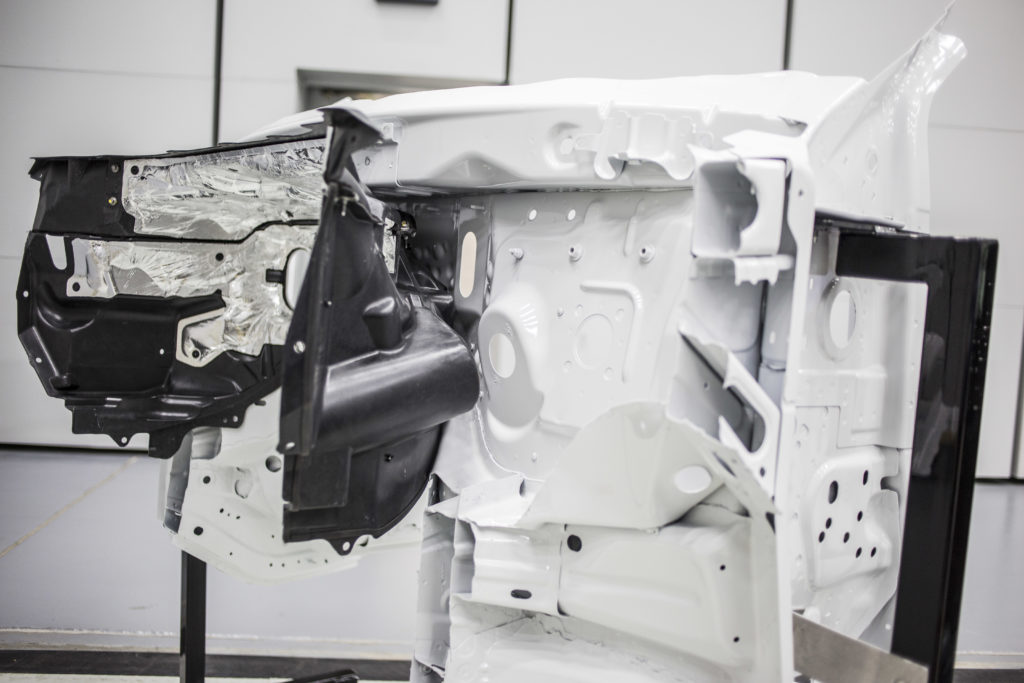 "Composites are a great choice for a number of under-the-hood applications, because of these properties, and the design flexibility they provide," CSP business development director Bryan Ludwig said in a statement. "Because our glass fiber composite is a thermoset, it actually offers better thermal properties than a metal, and can be molded thin enough to fit in the tight spaces found in the engine compartment."
More information:
"CSP's Composites Help Make Ford Vehicles Quieter"
Continental Structural Plastics, Aug. 12, 2019
"REVITALIZING JOURNEY: ELEGANT ALL-NEW LINCOLN CORSAIR GLIDES INTO SOARING SEGMENT OF SMALL LUXURY SUVS"
Lincoln, April 17, 2019
"LINCOLN AVIATOR CABIN TRANSFORMED INTO CONCERT HALL WITH 28-SPEAKER IMMERSIVE SOUND SYSTEM"
Lincoln, April 4, 2019
Images:
Continental Structural Practices in August 2019 reported that the composite "dual-wall dashboard" Ford has said would reduce noise on the 2020 Explorer had other uses as well. (Provided by CSP via Business Wire)
A Ford-first "dual-wall dashboard" between the engine compartment and passenger space on the 2020 Ford Explorer includes a sheet-molded composite wall. (Provided by Ford)
Share This: