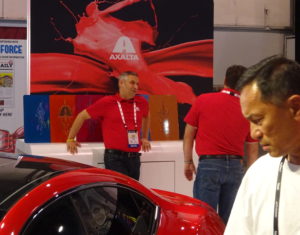 Citing "people familiar with the matter," Reuters reported Tuesday that PPG was speaking with Clayton, Dubilier & Rice about teaming up with the buyout firm on an Axalta acquisition.
One source told Reuters the two companies might form a consortium with Singapore wealth fund GIC and BlackRock. A source also told the news service that another buyout firm, Platinum Equity, is also talking about an Axalta bid with Koch Industries.
"The auction process for Axalta is ongoing and there is no certainty any deal will be reached, the sources said, asking not to be identified because the matter is confidential," Reuters wrote.
Automotive refinishing is Axalta's most important business unit, and it called itself No. 1 in that market as of a third-quarter investor presentation.
Axalta in June announced its board had launched a "comprehensive review of strategic alternatives" on behalf of shareholders — including the possibility of selling the company. Axalta CEO Robert Bryant, independent director Samuel Smolik and independent presiding director Mark Garrett were to explore those alternatives in a new Strategic Review Committee.
"Axalta's Board is committed to maximizing value for all shareholders and has initiated a comprehensive review of strategic alternatives, including a potential sale of the Company, changes in capital allocation, and ongoing execution of our strategic plan," Garrett said in a statement June 19. "Axalta's management team and Board have a strong track record of pursuing M&A opportunities, along with other initiatives and alternatives, to maximize shareholder value."
Bryant told a second-quarter investor call July 25 that the company wasn't prepared to share new information about the review, according to a Seeking Alpha transcript. However, he did say that the company wouldn't change its capital priorities and would stay focused on its mergers and acquisition efforts, but with an eye towards a 2.5x leverage target, according to the Seeking Alpha text. (In fact, Axalta just announced Monday it would buy a United Arab Emirates architectural coatings powder manufacturer.)
Axalta on Nov. 30, 2017, announced it had broken off discussions with potential buyer Nippon Paint after the suitor "was unwilling to meet our expectations regarding the value of the company and assume the financial leverage necessary." Nine days prior, Axalta announced it'd ended "merger of equals" talks with Dutch paint firm AkzoNobel — which itself had that summer shot down purchase attempts by PPG.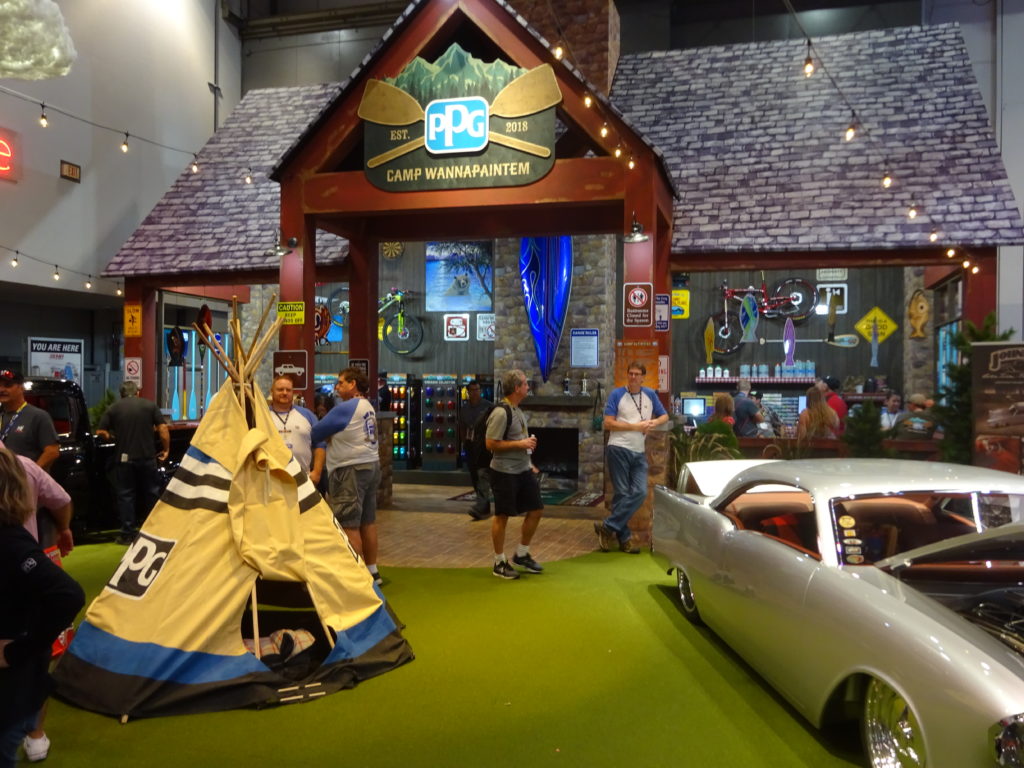 "I think the two different transactions had different issues," then-CEO Charles Shaver told analysts on its fourth-quarter and full-year earnings call in February 2018. (Special thanks to Seeking Alpha, whose transcript of that call helped us quickly confirm what was said and check quotes.)
Shaver said then that since the AkzoNobel deal would have been a merger, it led to "governance and valuation issues" where ultimately "we just reached a point where we just couldn't quite get there." He said the AkzoNobel transaction would have led to great synergy and had a "great industrial logic for it."
PPG tried to buy AkzoNobel on friendly terms three times with unsolicited offers, the last of those about $28.8 billion, or about $103.77 a share for a 50 percent premium on AzkoNobel's price before merger talks. It offered to sweeten the deal further with other concessions.
Axalta's stock sat at $31.23 as of early Wednesday afternoon. As of July 18, it had 233,263,277 outstanding shares for a market cap of $7.28 billion.
More information:
"Exclusive: Buyout firm CD&R pursues bid with PPG for Buffett-backed Axalta – sources"
Reuters, Sept. 17, 2019
"Axalta Coating Systems Ltd. (AXTA) CEO Robert Bryant on Q2 2019 Results – Earnings Call Transcript"
Seeking Alpha, July 25, 2019
Images:
The Axalta booth at SEMA 2018 is shown. (John Huetter/Repairer Driven News)
The PPG booth at SEMA 2018 is shown. (John Huetter/Repairer Driven News)
Share This: