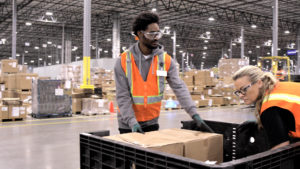 Gerber Collision parent company the Boyd Group said Monday it hasn't had any "meaningful" issues obtaining General Motors parts despite the United Auto Workers strike.
The publicly traded owner of the No. 2 U.S. collision repair chain, Boyd Autobody and Assured Automotive told investors it couldn't completely rule out the possibility of a short-term financial impact, but so far, it was OK.
"To date, the Strike has had no meaningful impact on our ability to source GM collision parts required to complete collision repairs on GM vehicles," Boyd Group CEO Brock Bulbuck said in a statement.
"… Based upon what we have learned as well as arrangements and plans that could be implemented in the event that the Strike does extend into weeks and months, we believe that we are well positioned to minimize its impact. However, these plans and actions are untested and therefore there continues to be risk that a prolonged Strike could materially impact our results during the Strike period."
The Boyd Group felt it could use more alternative parts to keep on repairing General Motors vehicles if necessary, but it warned that some parts could only be sourced from the OEM.
"In the event of a prolonged Strike, based on investigations to date, the Fund believes that a number of actions could be taken to mitigate the GM supply chain disruption so that most repairs to GM vehicles could continue," the Boyd Group wrote in a news release. "These actions would include greater use of aftermarket and used parts, however, the overall effectiveness of these possible actions is still unproven. Additionally, some low volume replacement parts for GM vehicles are only available from GM and repairs requiring these parts could be halted until these parts become available from GM."
Caliber, Service King, CARSTAR and Fix Auto did not respond to a request for comment on the strike's impact upon their shops.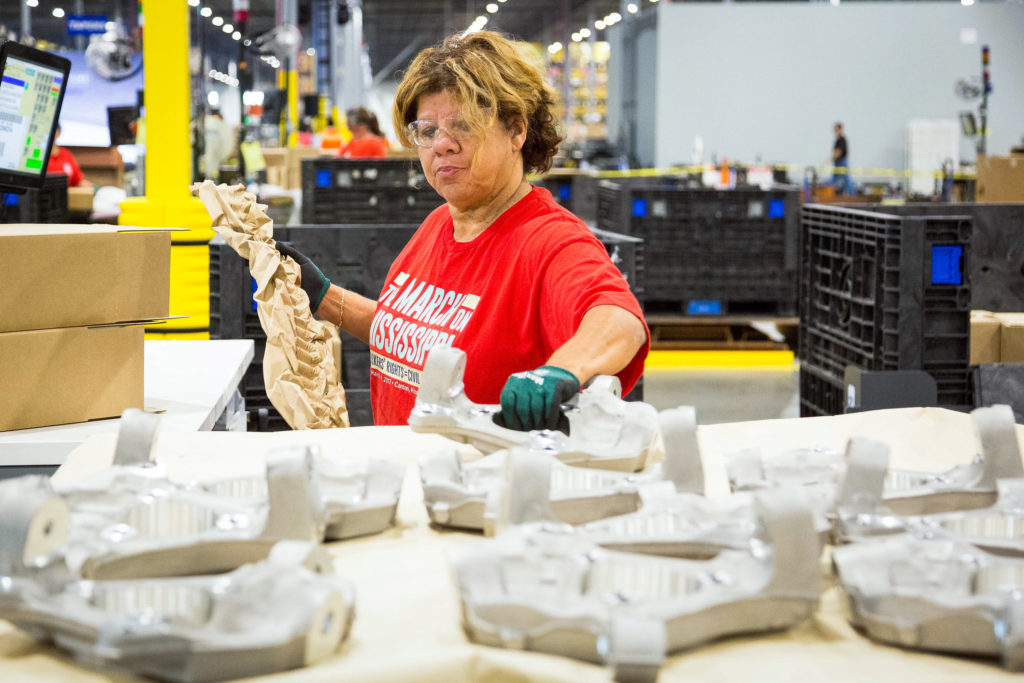 General Motors senior communications manager Jim Cain confirmed Thursday that replacement parts availability has been affected by the strike.
"Negotiations between GM and the UAW continue but our ability to ship parts from our distribution facilities is limited," Cain wrote in an email. "Our dealer have a limited supply of parts, however, we are supplementing customer needs with inventories from a group of wholesale dealers and ACDelco Distributors."
He said GM has more than 300 wholesale dealers, with "large stocks of collision and repair parts for sale to other dealers and the independent after market."
The Wall Street Journal reported Wednesday that many dealerships stopped storing parts after the recession and instead buy them when needed. It too said GM had been relying on wholesalers.
"We are using salaried personnel to pull and ship critical service and repair parts," Cain wrote in an email Thursday when we asked about a WSJ report of GM overnighting parts and non-union workers entering GM warehouses to withdraw parts for customers.
However, he noted that "Wholesale dealers may be the best sources for sheet metal/collision parts."
We also asked about the amount of inventory remaining, and Cain wrote in the email that "The issue isn't so much inventory as it is our ability to ship.
UAW contracts with Ford and FCA were to have expired on Sept. 14. Reuters reported that the union agreed to an extension. So repairers could run into similar issues if negotiations are unsuccessful there as well.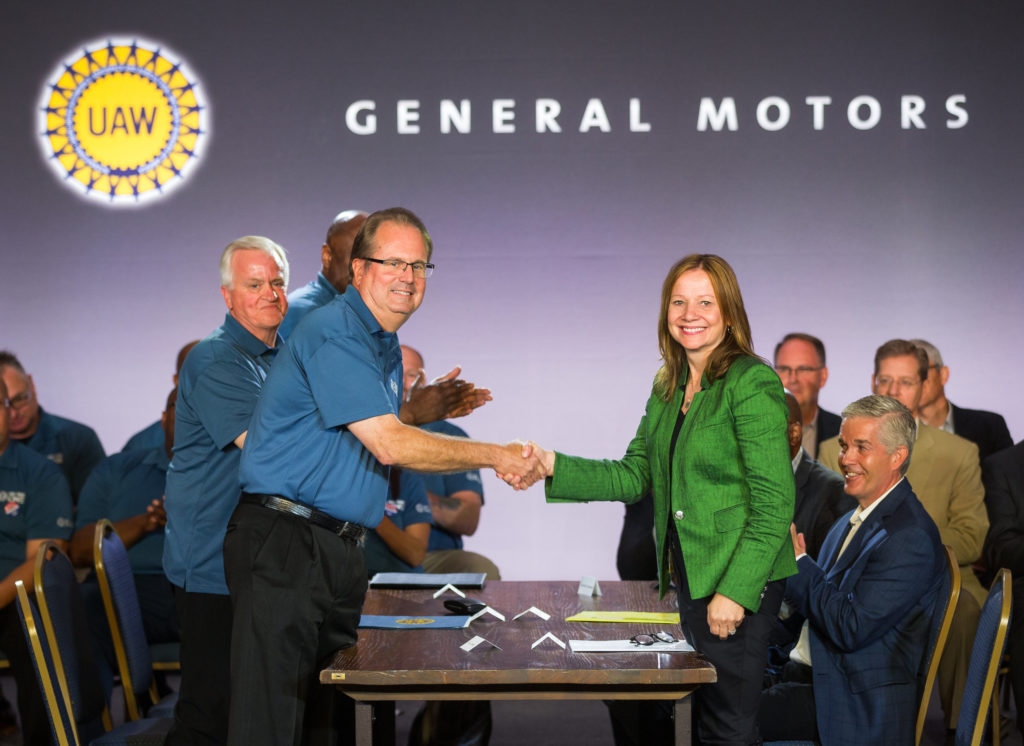 More information:
"Customers, Dealers Start to Feel Pinch of GM Strike"
Wall Street Journal, Sept. 25, 2019
"Boyd Group Income Fund Comments on Potential Impact of GM Strike"
Boyd Group, Sept. 23, 2019
General Motors UAW strike webpage
Images:
General Motors employees work at the brand-new ACDelco and GM Genuine Parts processing center in Burton, Mich., on Aug. 9, 2019. August 5, 2019 in the Flint, Michigan, suburb of Burton. GM says the facility would employ more than 800 and process as many as 120 million service parts annually. The Flushing View newspaper reported Sept. 19, 2019, the plant is affected by the strike. (Jeffrey Sauger/for General Motors)
A General Motors employee works at the brand-new ACDelco and GM Genuine Parts processing center in Burton, Mich., on Aug. 9, 2019. August 5, 2019 in the Flint, Michigan, suburb of Burton. GM says the facility would employ more than 800 and process as many as 120 million service parts annually. The Flushing View newspaper reported Sept. 19, 2019, the plant is affected by the strike. (Jeffrey Sauger/for General Motors)
United Auto Workers President Gary Jones, left, and General Motors CEO Mary Barra pose at the opening of contract negotiations on July 16, 2019. (John F. Martin for General Motors)
Share This: