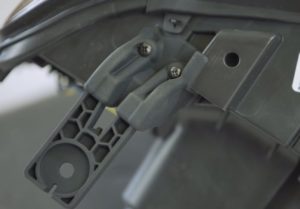 The Certified Aftermarket Parts Association on Tuesday announced it would attempt to "verify" replacement headlight tabs produced by Creative Repair Solutions.
CRS CEO Maurice Paperi said Tuesday insurers are highly interested in the technique, which the company plans to publicize at SEMA. The company at this point hasn't pursued OEM validation, according to Vice President Steve Arnone.
A CRS presentation notes that headlight tabs "are virtually non-repairable in a collision event," and aftermarket headlights are being squeezed out as "OEMs are branding headlamp components."
"At CAPA, our goal has always been to ensure access to high-quality, fairly priced, alternative parts that provide an option for keeping vehicle repair costs down," CAPA Chairman Clark Plucinski (Collision Repair Education Foundation) said in a statement. "We are thrilled to partner with CRS on this verification program to offer a sustainable solution to the industry, bringing assurance to insurance-based and DIY vehicle repairers with these headlamp repair tab kits."
Paperi said the replacement parts are fabricated by additive manufacturing. Vice President Steve Arnone said it's not a typical 3-D printing process, and while he couldn't reveal much for competitive reasons, he said the end result was able to simulate the same grain structure of the original injected-molded part.
The company makes the parts out of a nylon substance able to perform physically and chemically like the OEM original, Arnone said.
The company in its presentation derided competing tab repair systems as "not certified, tested and are sub-standard."
Asked how the company works out the dimensions of the replacement tab — images on CRS' website indicate intricate shapes — Paperi called it proprietary but said CRS could deliver "exactly the same fit."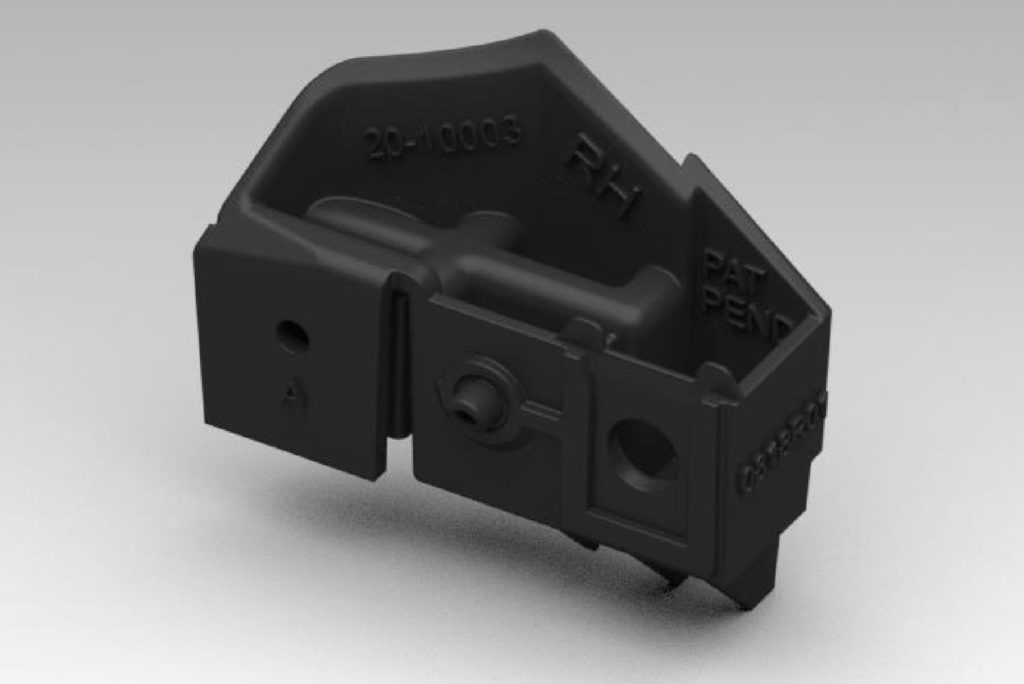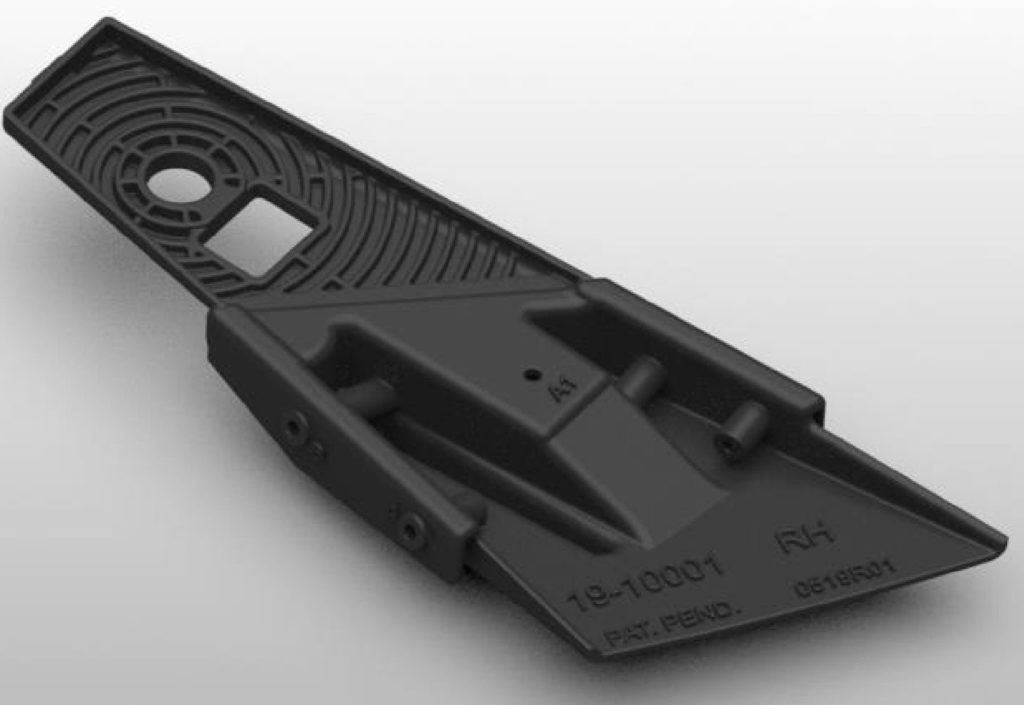 The replacement part covers the original like a glove, Arnone said. The replacement parts are mechanically fastened with screws specifically designed for plastics, Arnone said, and an adhesive is also applied to the mating surface, according to Paperi.
"Expanding upon its more than 30 years of testing and certification of aftermarket auto parts, CAPA will verify the repair kits through material and vibration testing, vehicle test fit, and manufacturing and production process audits," CAPA wrote in a news release.
CAPA said that CRS' offerings were the first to be "verified" under a new "CAPA Verification" system. A spokesman explained that the concept was different than traditional certification.
"CAPA verification demonstrates that a product or service has been independently verified to meet specified requirements for that product or service – the verification program is an offering for products outside of the scope of CAPA Certification, where certification is based on comparability to the car company service part," Jillian Rahal, transportation technologies communications coordinator for CAPA manager Intertek, wrote in an email Thursday.
"The repair tabs will be verified to meet program requirements through material testing, performance testing, vibration testing, design validation and vehicle test fit. This repair tab verification is the first CAPA Verification program; additional programs may be developed in the future."
We asked CRS about the possibility of real-world user error in installing the part. Paperi said that the fact it was "really easy how it goes on" sold it to insurers.
Paperi also observed that a nitrogen-welding repair can look out of place, but CRS' tabs seem as though they belong there.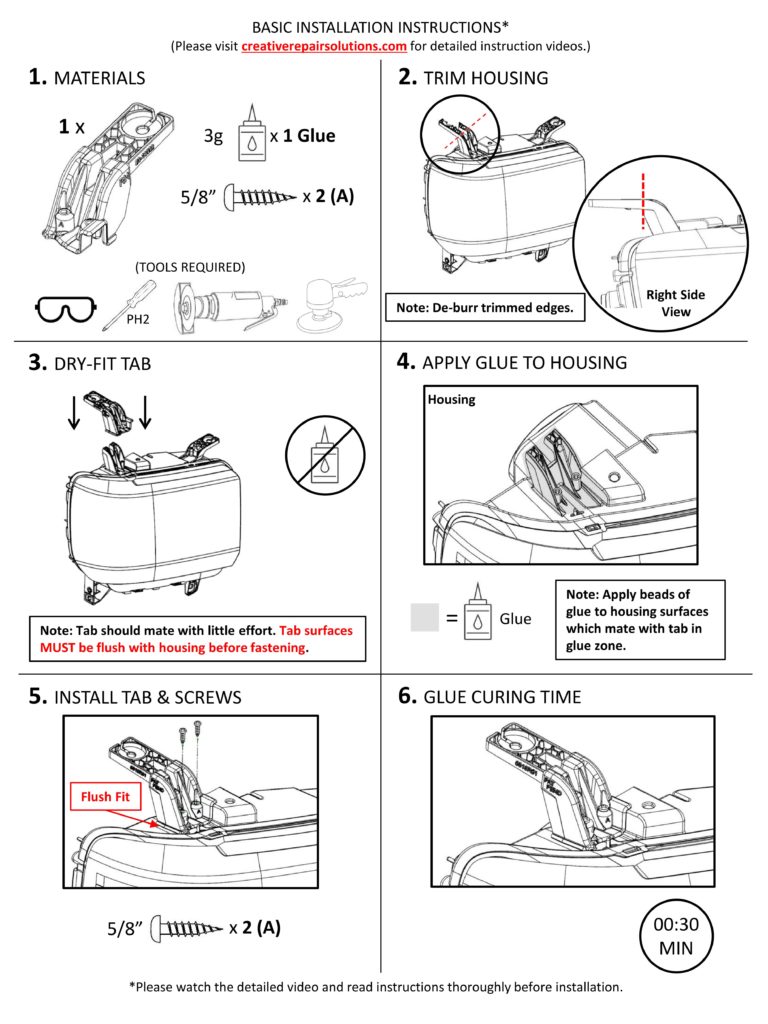 CRS isn't the first company to use 3D printing to create replacements for broken tabs. In 2017, Service King described using the technique to replace broken elements on bumper fascias.
VeriFacts IoT Vice President Fred Iantorno recently described 3D printing as at the point where prices begin to fall — making it more feasible for more businesses.
Correction: An earlier version of this story referenced CAPA "certifying" CRS' headlight replacement kits. CAPA manager Intertek said it is "verifying" them as part of a new Verification program, an effort different than the traditional CAPA part certification program. The article has since been updated to reflect this. 
Correction: An earlier version of the story indicated CAPA had verified the Creative Repair Solutions headlight replacement kits. CAPA said it would pilot the verification program by testing Creative Repair Solutions' system.
Images:
A Creative Repair Solutions 3D-printed replacement headlight tab is attached to a 2014-18 GMC Sierra healdlight. (Screenshot from Creative Repair Solutions video)
A Creative Repair Solutions 3D-printed replacement tab for a 2014-18 GMC Sierra headlight. (Provided by Creative Repair Solutions)
A Creative Repair Solutions 3D-printed replacement tab for a 2014-20 Jeep Grand Cherokee HID headlight. (Provided by Creative Repair Solutions)
Instructions on attaching a Creative Repair Solutions 3D-printed replacement tab to a 2014-18 GMC Sierra headlight. (Provided by Creative Repair Solutions)
Share This: