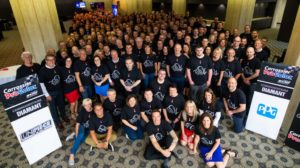 Uni-Select last week announced closing on the sale of its Carrossier ProColor network to franchisor Fix Network, which operates Fix Auto Canada and other Fix Autos abroad.
"Since Uni-Select launched the ProColor banner in Québec in 2001, the network grew from 28 to 172 collision repair shops," Uni-Select CEO Brent Windom said in a statement Sept. 30. "I wish to extend our gratitude to the ProColor team members who worked with us during the past 18 years and contributed to establish ProColor's clear leadership position in the Québec market. Fix Auto has a strong global network and a solid reputation in the auto repair industry, especially in the Canadian market, and we are excited that ProColor will continue to grow under their umbrella."
The deal closed Sept. 30. Fix Network said it was now Canada's largest collision repairer.
"The addition of ProColor will see our network grow to over 450 collision repair facilities across the country; making us the largest collision repair services provider in the Canadian market," Fix Network CEO Steve Leal said in a statement Sept. 30.
Fix Network will continue to keep the ProColor brand, calling it "valuable and iconic."
"We believe the combined operations of Fix Auto and ProColor will ensure a highly complementary service offering to both our valued insurance partners and customers by providing additional capacity to meet collision repair needs across the country," Leal said in a statement.
Fix Network observed that it had already bought Speedy Auto Service and Minute Muffler & Brake in 2016 and NOVUS Glass in 2017. It said the ProColor shops could tap those companies, "which will provide them the opportunity to expand and enhance their businesses." Franchisor Driven Brands has a similar capability; Maacos and CARSTARs can leverage the buying power and services of sister companies like Meineke.
"Fix Network is the first to offer all three services under one network; collision, mechanical and glass," Leal said in a statement. "We are excited to welcome ProColor to our team and continue to build a complete aftermarket services solution."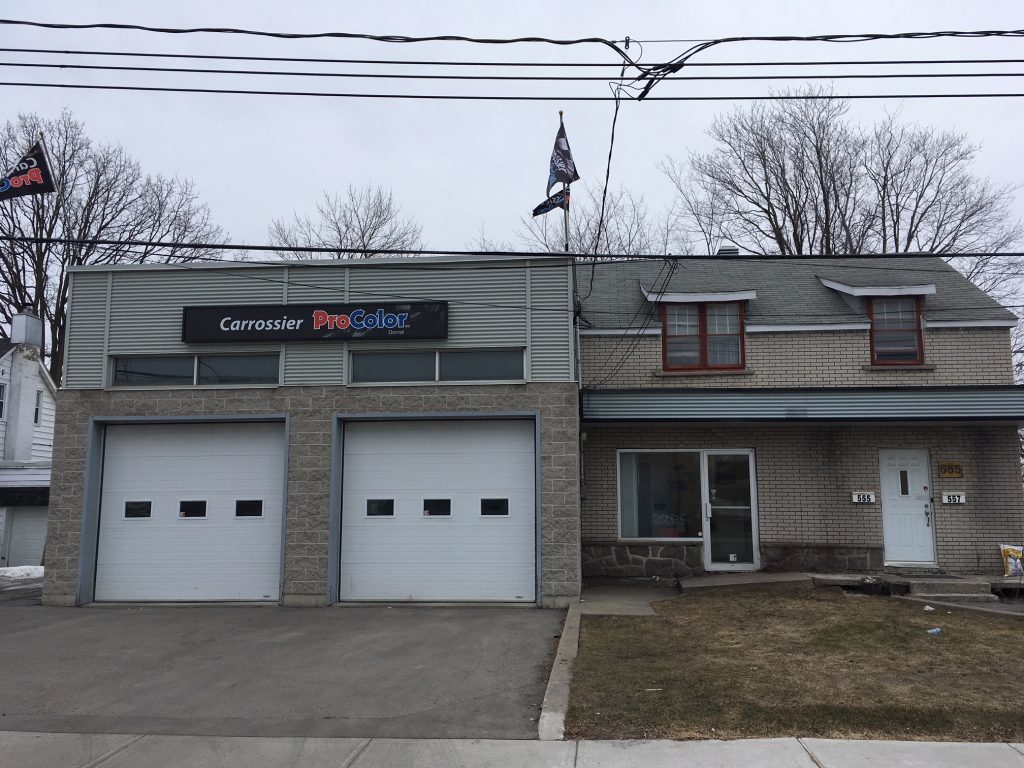 Uni-Select said it had cut a transition agreement with Fix Auto "to ensure an orderly and smooth transition for team members, customers and suppliers." Fix Auto said Uni-Select "will become a preferred supplier for all of the Fix Network brands in the markets served by Uni-Select."
"We look forward to continuing a long-term supply partnership with Fix Auto and supporting ProColor's growth," Windom said in a statement.
Uni-Select communications director Annie Paré on Monday said this deal included the rights to sell paint long-term to ProColor.
"Uni-Select will continue to be the paint distributor to ProColor through a long-term supply partnership agreement with Fix Auto," she wrote in an email. "Through this long-term agreement, we will continue to support ProColor and its expanded growth throughout Canada."
Paré on Monday called ProColor, which had been part of the CSN network, "a banner program which was giving ProColor collision repair shops access to certain advantages, such as volume rebates on products purchased from the Uni-Select network, as well as marketing tools and programs."
But Fix Network communications and public relations manager Elizabeth Wilcox on Tuesday described it as a franchise agreement.
"As ProColor is iconic in Quebec, we will be keeping the valuable brand and adding it to our portfolio," she wrote in an email. "The current ProColor shops, which are locally owned and operated by dedicated, entrepreneurially focused franchisees, will remain branded as ProColor.  As with all our franchisees, ProColor will receive the same support from an operations, sales and marketing standpoint from the Fix Network head office team.  We are in early days, so right now it is business as usual for all our brands."
---
Learn how to keep competitive amid growing MSOs at Repairer Driven Education
Consolidation is a reality. Get tips at SEMA on how to stay competitive as an independent with "Position yourself for sustainability" by John Shoemaker, BASF; "CRUSHING IT!" with Matthew McDonnell, Big Sky Collision Center, and Ryan Taylor, Bodyshop Booster; "Why your collision center should be texting," with Tyler Brunatti, Podium; and "Be your own Berkshire" with Scott Broaddus, Virginia Asset Management. The sessions are part of the Society of Collision Repair Specialists Repairer Driven Education Series running Nov. 4-8. Register here for individual courses or the series pass package deal, which includes the entire week of classes, all three parts of the OEM Summit, IDEAS Collide and the Nov. 7 Sky Villa afterparty.

---
Driven Brands and ABRA
In other collision repair franchise news, CARSTAR parent company Driven Brands offered a little additional color Wednesday on its acquisition of the ABRA franchising brand and incorporation of 55 ABRA franchise shops.
Driven Brands said Oct. 2 it won't unify the locations under either the CARSTAR or Maaco franchise brands it owns. Instead, it said the 55 ABRAs will "retain their current branding" and be part of a new collision vertical containing CARSTAR and Maaco.
The bulk of the ABRA multi-shop operation merged with Caliber earlier this year, creating a more than 1,000-shop empire that was to be renamed Caliber and led by Caliber CEO Steve Grimshaw. As the individual franchisees owned their shops independently, the then-59 ABRA franchised locations were a bit of an anomaly, though Caliber at the time said it planned to keep them and serve them "with an even greater level of attention."
Non-franchise ABRA shops continue to operate using that brand during the transition to becoming Calibers. With Driven Brands planning to use the ABRA name as well, the collision industry has two MSOs calling themselves the same thing.
ABRA-Caliber owner Hellman & Friedman refused to comment last week when asked for more details on the odd situation. However, Driven Brands Collision Group President Michael Macaluso reiterated Thursday that his company wanted to keep the franchisees ABRAs.
"We are continuing with the ABRA legacy," Macaluso said. There was an "extremely strong" brand presence, and the ABRA franchises were "truly something special," he said.
We asked if Driven Brands could add more ABRA franchises and about the difference between the company's ABRA and CARSTAR brands.
Macaluso said the company was very proud of the ABRA brand, and Driven Brands was about the growth and success of its franchisees.
"We want all of our franchise partners to be able to grow and succeed," he said.
More information:
"UNI-SELECT ANNOUNCES THE SALE OF THE PROCOLOR PROGRAM TO FIX AUTO"
Uni-Select, Sept. 30, 2019
"FIX NETWORK CANADA ANNOUNCES ACQUISITION OF QUEBEC BASED CARROSSIER PROCOLOR"
Fix Auto Canada, Sept. 30, 2019
"Driven Brands Announces Acquisition of ABRA Auto Body Repair of America Franchised Locations"
Driven Brands via PRWeb, Oct. 2, 2019
Images:
Attendees pose at the 2019 Carrossier ProColor conference in April. (Provided by ProColor)
Carrossier ProColor Dorval is shown. Formerly, Carrosserie Maître de Retouche, it became a ProColor shop in 2018. (Provided by ProColor)
Share This: