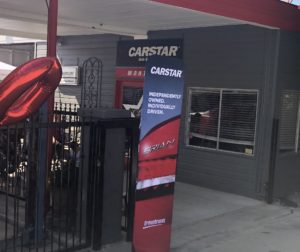 Scanning cooling as a hot topic, more OEM involvement after a loss, and increased assumption of traditional insurer duties by body shops are among the trends CARSTAR said Thursday it sees now or in the near future.
The now-700-location U.S. and Canadian repairer's assessments during a media call provide a nice macro-level insight which its franchisees and the rest of the industry can consider in running their businesses.
Scanning
CARSTAR President Dean Fisher in January highlighted the foolishness of an insurer's belaboring the topic of scanning, recalling pointing out to a carrier that a 10-year-old car next year will be a 2010 model. "I said, 'You will scan the car,'" he recalled. (CARSTAR typically fixes vehicles aged 0-7 years.)
Months later, on Thursday, Chief Operating Officer Arlo Johnson said that while scanning had been a hot topic, it was "definitely subsiding."
He said insurers were taking a "better look" and focusing more on setting policies and procedures around it. The implication appeared to be that insurers had conceded the broader need for the diagnostics. (One recalls Winston Churchill: "Madam, we've already established that. Now we are haggling about the price.")
Johnson said there was "less noise" for CARSTAR internally on scanning. He said the company's focus was more about ensuring shops are "taking a responsible approach," have the right tools and are educated and compliant.
The analysis by one of the country's largest collision repair brands ought to serve as useful support for shops encountering an local adjuster who balks at the notion of a scan. No. 2 MSO Gerber also has publicly declared having rolled out scanning technology across its facilities.
Nearly 40 percent of CCC repairable estimates in the fourth quarter of 2018 contained a manual entry reflecting a diagnostic check, an increase from what had been in the single digits in 2016.
Consumers and insurers reimbursing shop customers received cheaper scans on average in 2018, based on other CCC "Crash Course" data. The estimating service reported an average scanning fee and/or labor charge of $150 in 2016, dropping to $70 for the fourth quarter of 2018. (CCC treated each scanning-related line item and cost as separate when calculating the average, so conceivably a typical estimate could mean a $70 pre-scan and a $70 post-scan for a total bill of $140.)
---
Learn more about scanning, OEMs, insurers at Repairer Driven Education
To learn more about the subjects addressed in this article, check out the Society of Collision Repair Specialists' Repairer Driven Education Series running Nov. 4-8 at SEMA. Courses include "Overcoming objections to scanning" with Jake Rodenroth of asTech and Mike Anderson of Collision Advice; "Is there a future in DRP?" with Pete Tagliapietra of NuGen IT; and "Do I, or don't I? OEM certifications," with Jeff Wildman of BASF, Tim Kilkeary of Kilkeary's Auto Body and Austin Fife of Bentley Motors. Register here for individual courses or the series pass package deal, which includes the entire week of classes, all three parts of the OEM Summit, IDEAS Collide and the Nov. 7 Sky Villa afterparty.

---
OEMs
Fisher said OEMs have certainly "taken a great interest" in repair quality and customer service.
"I think you'll see a hybrid model in the next two to three years," he said, referring to OEMs also being involved in the collision repair process.
Fisher said he felt automakers wouldn't get involved with claims but would for the first notice of loss.
Automakers have the capability to detect a collision and refer consumers to certified shops, and some have already expressed plans to do so. (For example, here's Volvo.)
Fisher predicted insurers and automakers would work together to bring the customer "into the collision experience."
Fisher said he thought insurers "will continue to play on that." He said carriers were challenged by vehicle trends. It costs more to fix a car, and technology would continue to arise, which inspires "some protocols," according to Fisher.
CARSTAR constantly examined how to manage against those techniques and protocols.
"Certifications will certainly become important to us," he said.
"I think technology is going to drive outcomes in the industry."
Amid change, it was key for CARSTAR to keep delivering a "safe, proper repair" and a good customer experience, he said.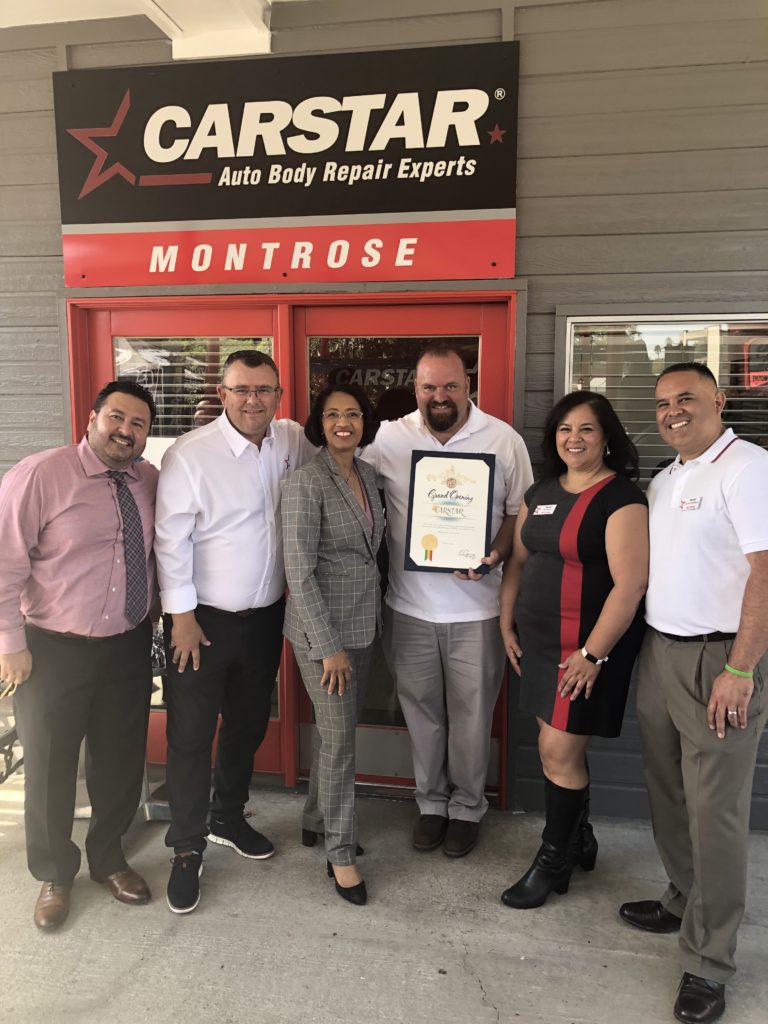 Taking on more work
We asked how changes in the insurance industry like staff cutbacks had altered CARSTAR's role, giving the example of the shop's repair plan serving as the initial estimate as wel.
Fisher felt this was part of the reason for CARSTAR's existence and growth.
Insurers were shifting to a "consolidated role," Fisher said. With human resources expensive, carriers desire body shops to perform more management, he said. He said CARSTAR kept building the capabilities so a carrier could manage claims  "on a global basis versus a more localized basis."
Ideally, the insurer saves money, and the customer and CARSTAR can enjoy more expedited repair processing, according to Fisher.
"It's a model that's not going to go away and will continue to grow as we go forward," Fisher said.
Johnson said insurance was highly competitive and spending more on advertising than ever. However, carriers were often burdened by legacy information technology and needed to spend money to upgrade that as well, he said. They want methods of increasing profitability, he said.
"There is and has been a focus towards self-management," Johnson said. He defined this as MSOs and body shops managing more of the business while insurers shed resources.
"I fully expect that trend to continue," he said.
Johnson also noted that increased insurer reliance upon body shops could protect repairers from the trend of increasing severity but reduced frequency cutting into sales.
Growing MSOs can offset this situation with "ease of doing business," he said.
Larger MSOs are typically have the scale and capacity to handle additional rules related to the shop self-management insurers seek, Johnson said. He predicted the flow of direct repair program cars would continue at a "higher rate" to MSOs compared to independents.
Featured images: CARSTAR commemorated its 700th location at CARSTAR Montrose on Oct. 9, 2019. (Provided by CARSTAR)
Share This: