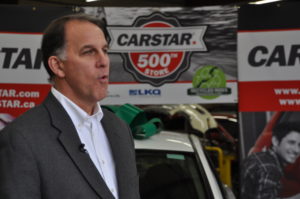 Diagnostic scanning has been a hot and contentious topic for three years, when it should have been standard in the industry for years, potentially two decades.
Recent perspectives on the topic from industry figures highlight the silliness of insurer and repairer resistance to the concept.
One great anecdote came from Dean Fisher, chief operating officer of CARSTAR, during a media breakfast in January.
Fisher recalled a board meeting with an insurance company that featured a "robust conversation" about scanning. About 35-40 minutes into the meeting, Fisher noted that they were wasting a lot of time on a topic that wouldn't matter in about 18 months.
The insurer asked what he meant, and Fisher explained. In 2020, a 10-year-old car meant a 2010 model, he said he pointed out.
"I said, 'You will scan the car,'" he said.
He said he told the carrier that their actuaries were one with the problem in figuring out the cost, but vehicles would have to be scanned and calibrated.
CARSTAR, as a collision repairer, generally fixes cars ages 0-7 years, Fisher said.
To his point, CCC recently reported in "Crash Course" the average repairable vehicle in 2018 was just 5.9 years old. The average totaled car was 9.66 years old. Just 35.5 percent of repairable vehicles were 7 years or older, up slightly from 33.7 percent in 2009.

CARSTAR had an "internal scanning statement" and "scanning guidelines" and rulesets for doing it, with the goal of repairing a vehicle to pre-accident condition, according to Fisher. He said CARSTAR reminds shops to follow OEM guidelines on scanning.

The Collision Industry Conference that same week focused a significant part of its agenda to ADAS and scanning, and a panelist made a similar point about the redundancy of the discussion.
Washington Metropolitan Auto Body Association Executive Director Jordan Hendler at the Jan. 17 meeting recalled having recently heard from a member about an insurer — one within the room — planning to treat scanning on a case by case basis on vehicles despite an OEM position statement calling for the operation.
She asked a panel of experts if there was any validity to the case by case idea.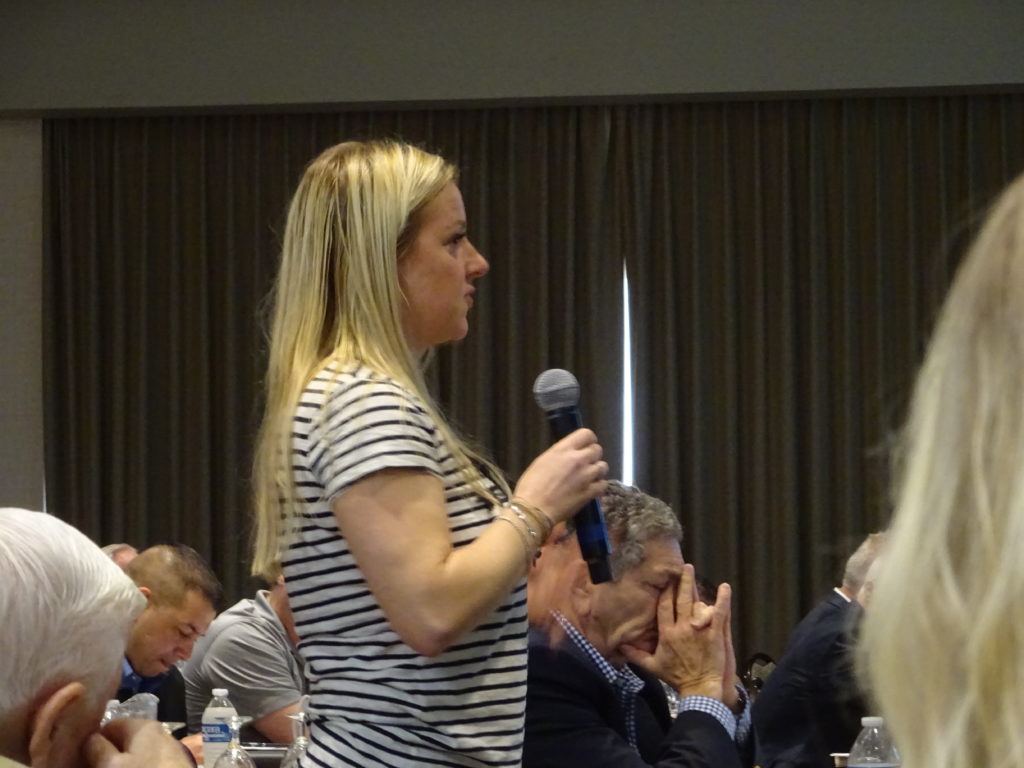 Darrell Amberson, LaMettry's Collision operations president and Automotive Service Association board member, joked that the phrase made the hair he had left curl.
Amberson said he hears it when interacting with insurers, and noted that their representatives can have a hard time articulating their standards. When he asks for specific criteria on when scanning would be approved, "often times, they struggle with that."
He said it made sense for repairers to refer to OEM procedures, for the automakers were the experts, and inventing ones own standards based upon assumptions "just frankly, doesn't make sense."
At least when disputing something like if a wheel could be repaired, there was a physical wheel that could be examined, Amberson noted. But with electronics, the only way to inspect the system was to scan it, he said.
LaMettry's pre- and post-repair scans all vehicles whether it's paid or not, he said.
The Boyd Group, which owns Gerber Collision, last year said it pre- and post-repair scanned 822 vehicles in an experiment and found 81 percent of them had at least one diagnostic trouble code. The Boyd Group has since deployed scanning companywide as of the end of 2018.
Equipment and Tool Institute Executive Director Greg Potter (now ETI's chief technology officer), said he's spent more than half his life in the mechanical repair and scanning sectors.
"It's unfathomable to me to think that you're going to work on a vehicle and not check it," he said, laughing a bit at the end of the comment.

The repairer has "taken possession" of the vehicle, Potter pointed out. If they return it without doing anything and an electronics issue arises, the shop would be on the hot seat.
Potter said he's been to such conferences years ago, and "it's just blowing my mind" that it was a topic today.
Go to any doctor, and they always take your weight and blood pressure, Potter said. "It blows me away" to think the issue of scanning has persisted this long, he said.
AsTech director of industry relations Jake Rodenroth noted that there are insurers and shops that don't even prescan vehicles on which the airbags have blown.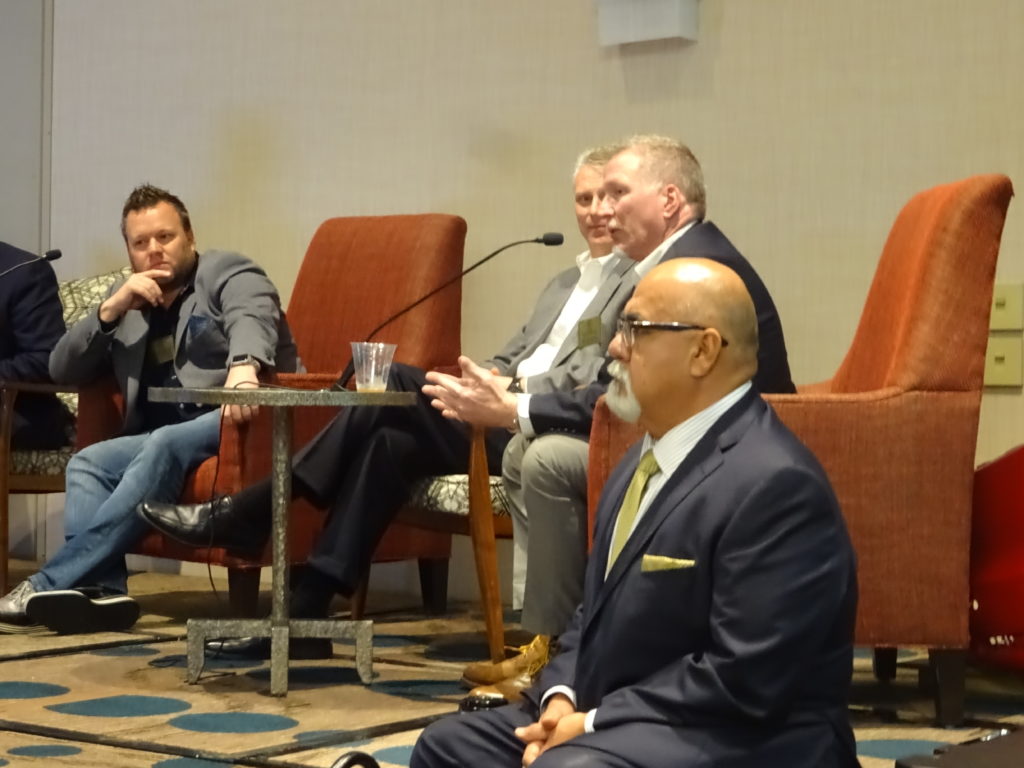 Finally, earlier this month, Volkswagen Canada collision program manager Scott Wideman told a VeriFacts Guild 21 that the industry had been talking about scanning for a while, but "in my mind, this is rearview mirror."
It was time to move on, he said, noting that the concept had been "documented and replied to by just about every manufacturer out there," Wideman said.
"… From our standpoint, we just want people to … follow the repair procedures," he said.
There's certainly room for repairers and consumers to debate how much is reasonable to charge — and how much is reasonable to reimburse by an insurer. But for a carrier, consumer or repairer to deem it unnecessary arbitrarily in the face of OEM instructions and vehicle complexity is indeed foolish.
As far as pricing, it appears as though it will continue to vary industrywide — something else that everyone might need to get over and accept.
The sheer variety of diagnostic methods and vehicle options hindered Mitchell's ability to set a definitive scanning book time, repair sales and service Vice President Jack Rozint told the same CIC.
CCC in October 2018 updated its P-pages to make a similar point as Rozint:
"Due to the variety of scan tools used, both OEM and aftermarket, as well as the variation from vehicle to vehicle and repair to repair, MOTOR is unable to develop a time that accounts for these different scenarios," CCC wrote. "Therefore, MOTOR recommends an on-the-spot evaluation to determine an appropriate estimated time to perform diagnostic scans for each repair."
CCC research in the 2019 "Crash Course" did find the average fourth-quarter 2018 scan line item charge falling in price. It also determined that diagnostics appeared on about 40 percent of estimates.
Fisher said that for CARSTAR shops, the price point for a scan ranged all over the place.
"We have no single pricing on scanning," he said.
CARSTAR does seek to negotiate price points with vendors where the capability allows the shop to do the work profitably, according to Fisher, who noted his repairers were "not supposed to be scanning for free."
He specifically mentioned relationships with asTech and AirPro as well as another provider in Canada.
More information:
OEM repair procedures websites
Images:
CARSTAR Chief Operations Officer Dean Fisher celebrates the chain's 500th North American store, located in Ohio. (Provided by CARSTAR)
Washington Metropolitan Auto Body Association Executive Director Jordan Hendler at the Jan. 17 Collision Industry Conference recalled having recently heard from a member about an insurer planning to treat scanning on a case by case basis on vehicles despite an OEM position statement calling for the operation. She asked if the case-by-case idea had validity. (John Huetter/Repairer Driven News)
Then-Executive Director of the Electronic and Tool Institute Greg Potter, second from right, speaks during a Jan. 17, 2019, Collision Industry Conference which focused significantly on scanning and advanced driver assistance systems. (John Huetter/Repairer Driven News)
Share This: