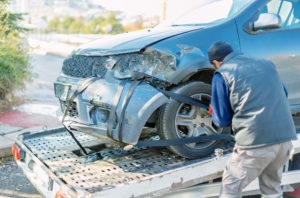 While many shops still reported having insurers reimburse zero markup on sublet towing, a survey of a few hundred repairers found larger proportions receiving at least something from the insurer on it and outsourced glass operations.
Not all of the declines captured in the July "Who Pays for What?" study might be statistically significant decreases from the October 2018 markup survey results. (The 2019 study's margin of error for 500 responses was 4.4 percentage points, though the number might be higher here because fewer shops responded to these questions both years.) But the stats should raise consumer and shop hopes that insurers are more receptive to reimburse a body shop's charges related to glass and towing — and for many carriers, "other sublet items" outsourced to a third party.
Technically, a shop is billing the vehicle owner, who is pursuing reimbursement from the insurer based upon the repairer's invoice. The quarterly "Who Pays for What?" studies should smooth this process by demonstrating to all three parties that insurers do in fact "pay for that."
Between 58.60 percent (GEICO) and 68.30 percent of shops (State Farm) said they received no markup on sublet towing when polled in 2019 by survey authors Collision Advice and CRASH Network. In 2018, that range sat between 63.30 percent (Farmers) and 70.7 percent (State Farm). GEICO saw the largest decline in shops reporting zero markup, down 5.3 percentage points from its 2018 results. The study found 96 percent of body shops sublet towing, compared to 96.6 in 2018.
The most commonly reimbursed towing markup amount in 2019 was 25 percent, with between 19 percent (State Farm) and 28.2 percent (Liberty Mutual) of shops reporting receiving that amount. 20 percent, 30 percent, and 33 percent saw the next highest proportions in general, and some shops reported making more than 33 percent.

"I find a lot of people do not understand the difference between mark-up and gross profit," Collision Advice CEO Mike Anderson wrote in the 2019 study. "If you mark something up 25%, you're making only a 20% gross profit. If you want a 25% gross profit on something, you need to mark it up 33.3%. … The estimating systems ask you to enter a markup amount; make sure you're not confusing that with gross profit."
The 8 major insurers have been much more receptive to paying markup on glass and "other sublet," with more than 60 percent of shops reporting in 2018 and again in 2019 that they're making at least 25 percent markup on both categories.
Still, while not all of the declines might have been statistically significant, it's interesting to note that proportion of insurers paying zero markup on glasswork fell across the board in 2019. Shops' responses saw USAA (7.3 percentage points), Allstate (6.7 percentage points) and Nationwide (6.6 percent) making the biggest drops on glass. 20 percent of shops handled their own glass in 2019, compared to 27 percent in 2018.

The results for "other" sublets were interesting in that some insurers did see increases in shops reporting them unwilling to pay sublet on miscellaneous sublets, though the results were all within the margin of error. Others saw what are likely significant declines, notably Progressive, which fell 12.6 percentage points to 5.5 percent of shops receiving no markup; State Farm, down 8.6 percentage points to find only 6.6 percent of shops reporting no markup; and GEICO, down 7.4 percentage points to 6.3 percent of shops.
Both Progressive and State Farm boomed in terms of the proportion of shops receiving 25 percent markup, climbing 10.8 points to 71.6 percent and 15 points to 69.4 percent, respectively.

Help the industry by taking the current "Who Pays for What?" survey on topics like scanning, calibration and aluminum through Oct. 31. All answers are kept confidential; data is published only in the aggregate.
---
Learn more from Mike Anderson at Repairer Driven Education
Repairers who want to hear more from collision industry leader Mike Anderson shouldn't miss his classes and panel at SCRS' Repairer Driven Education series during SEMA. Anderson will teach "Educate consumers on safe repairs with owner's manuals" with Danny Gredinberg of the Database Enhancement Gateway on Nov. 5 and "Overcoming objections to scanning" with Jake Rodenroth of asTech on Nov. 6. He'll also moderate panelists from FCA, Honda, Subaru and Toyota at "HELP! A comprehensive conversation surrounding accessibility to OEM procedures and technical support" during the OEM Collision Repair Technology Summit on Nov. 7. Register here for individual courses or OEM Summit sessions or the series pass package deal., which includes every class Nov. 4-6, the OEM Summit and Sky Villa afterparty Nov. 7 and IDEAS Collide Showcase on Nov. 8.

---
More information:
Take the October quarterly "Who Pays for What?" survey
Images:
A 2019 "Who Pays for What?" survey by Collision Advice and CRASH Network found a lower proportion of shops reporting making zero markup on sublet towing. (Ergin Yalcin/iStock)
A 2019 "Who Pays for What?" survey of a few hundred repairers found smaller proportions being paid at least some glass markup, though the results might not always have been statistically significant. (Provided by Collision Advice and CRASH Network)
While many shops still reported receiving zero markup on towing, a A 2019 "Who Pays for What?" survey of a few hundred repairers found larger proportions being paid at least something on it, though the results might not always have been statistically significant. (Provided by Collision Advice and CRASH Network)
A 2019 "Who Pays for What?" survey of a few hundred repairers found some insurers far less likely than in 2018 to refuse markup on "other" sublet operations besides glass and towing. Note: Not all the changes from 2018 might have been statistically significant. (Provided by Collision Advice and CRASH Network)
Share This: