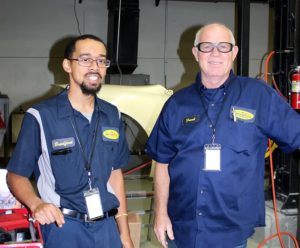 Service King has radically overhauled its apprenticeship program into a more flexible and production-friendly format, and the new structure brought the company to first- and third-place results at an industry skills challenge.
The results at the Collision Repair Education Foundation Top Tech Competition proved Service King had "something special going here," Service King Chief Human Resources Officer Sean Huurman said in an interview this month. The competition — think SkillsUSA but for industry professionals — tested teams of mentors and mentees on a variety of collision operations.
A Leander, Texas, Service King fielded the winning team: mentor Frank Allen and technician Bradford Amison, a WyoTech alumni who's been mentored for two years. Third place went to Dallas Service King mentor Ralph Gonzales and technician Ian Chambers, a Collin College student who's received less than a year of mentoring, to earn them each $500 and their body shop a Chief MultiMig 190 welder. Huurman said both teams were trained using the new model.
Following the results (which Huurman said could have been a 1-2 finish but for a technicality), we contacted Service King to learn the secret of their success. Huurman shared how the company had shifted the apprenticeship program's traditional teacher-student experience into one based around the traditional body tech-helper relationship. The new playbook offers what might be a more accessible "grow-your-own" model, particularly for smaller shops.
Huurman said that while Service King might have initially had the "starry-eyed" goal that A-level technicians could be minted in a year out of its apprentices, it learned that wasn't realistic. However, its format produces a "solid B technician," he said. (An A tech typically needs a "solid three years," he estimated.)
The program is limited to body technicians. Service advisers learn their respective ropes at a three-week intensive course, and Service King hasn't created a formal training setup for new painters, according to Huurman.
---
Learn how to develop technicians at Repairer Driven Education
Interested in building your own technicians to have better control over your ability to meet body shop workforce needs (and win the next CREF competition)? Learn how to do so at SEMA with Tim Ronak, Charlie Whitaker and Jeff Baker of AkzoNobel at "Create an in-house technician development program." And until that program is in place, discover how to "Offset tech shortages with improved efficiency" featuring Shelia Principio of BASF; DeWayen White of Tom Bush Auto-Plex and Tommy Daniels of BMW. The sessions are part of the Society of Collision Repair Specialists Repairer Driven Education Series running Nov. 4-8. Register here for individual courses or the series pass package deal, which includes the entire week of classes, all three parts of the OEM Summit, IDEAS Collide and the Nov. 7 Sky Villa afterparty.

---
'Structured helper'
Huurman said technicians who volunteered for the prior apprenticeship program left the line and taught four students in a "very structured" yearlong program. He said this proved effective but "challenged in many ways."
The supervisor couldn't adjust the pace to accommodate a struggling or excelling technician. "We had to stay on track," Huurman said.
Supplying the students with vehicles to repair also proved a challenge, he said.
Many apprentices also left the program for reasons out of Service King's control, such as concluding, "'You know what, this really isn't for me,'" despite having previously graduated from a vo-tech collision program, according to Huurman.
"It's like any other career, I guess," he said: School is a different experience than a real-world job demanding one work from 7:30 a.m. to 6 p.m. and buy one's own tools.
Now four years old, the prior apprenticeship program accomplished "a lot of good work," but Service King felt it could use an overhaul, Huurman said. It established the new format about a year ago he said.
Service King kept the "very practical" curriculum, but it opted for a teaching structure similar to the traditional body technician-helper relationship, Huurman said. He said some call it the "structured helper" system.
The MSO had taken the old system's instructors completely off the line, shifting their pay from piece-rate to a format better suited to a role as a full-time teacher. (Their earnings work out similar to what they'd have made piece-rate, according to Huurman.)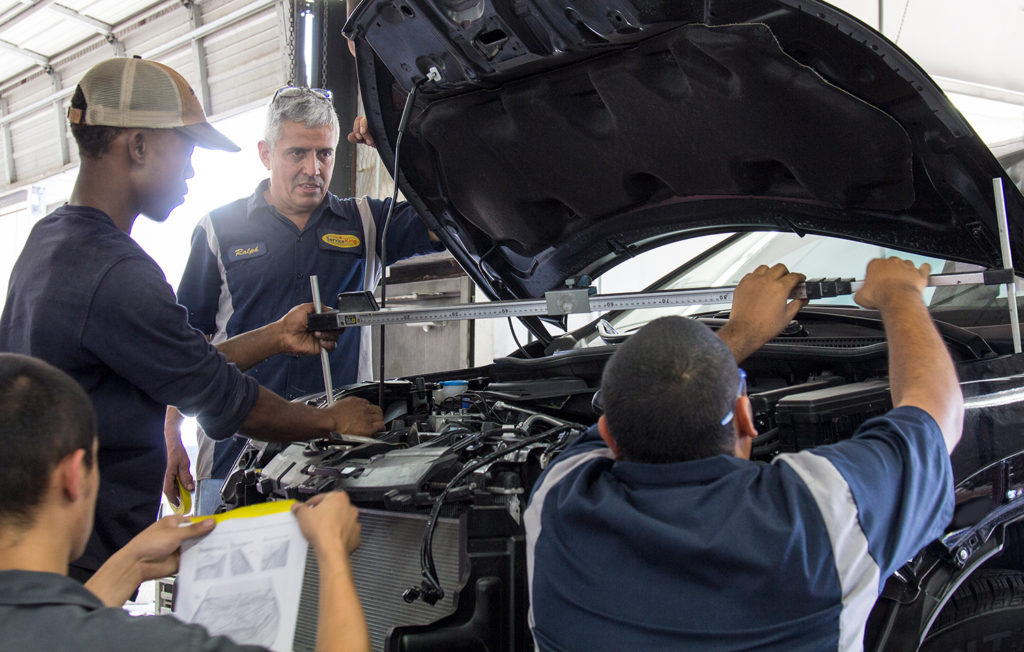 The new system retains the mentors in a "true technician role," Huurman said. The mentors work on their own set of vehicles and are compensated accordingly, just like any other Service King technician, according to Huurman.
Instead of four students, each receives just one or two mentees. The instructor may pace their training as he or she sees fit. If they excel, speed it up; "if they need more time, take the time," Huurman said.
However, mentors tap Service King's curriculum as "a playbook" for growing the rookie's skills, rather than just winging the lessons, according to Huurman.
The new system also solves the vehicle supply problem. Under the old apprenticeship models, the four apprentices and instructor only received whatever cars were left after the production techs were fed with work, Huurman said. The new format also permits general or production managers to assign work they way they always would, rather than "force-fit it," he said.
While Service King incentivized milestones for the mentors and mentees, the technician/mentor shouldn't try to just blow the student through the program, according to Huurman. Since the mentees are serving as technician's helpers, the teacher would just harm his or her own production by doing so, he said..
However, Service King will make sure the mentors and techs aren't proceeding too slowly, either. "We can see the pacing," Huurman said. If a student hasn't advanced at all through the program in six months or takes longer than 18 months to graduate, the company would look into the reason why.
The four apprentices under the old program worked on "real cars," but their instructor oversaw the repairs. "The same thing exists today," Huurman said. The car is under the mentor's name, which means he or she is responsible for its quality. The mentor also validates that the new technicians have mastered the skills called for under the curriculum.
Service King also addressed the students-bailing-on-the-industry issue. It has become "much more careful" in interviewing candidates for the program, studying factors like work ethic and collision interest, Huurman said.
"We feel like we've tapped into a good model here," he said.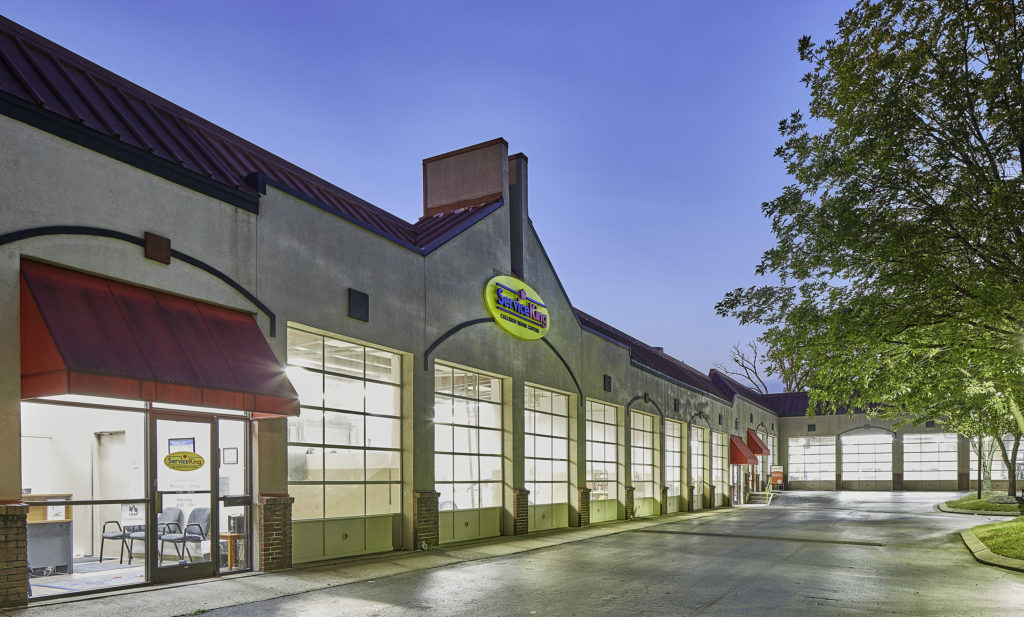 Expanding the new system
Though Service King assigns the instructors fewer students, Huurman said the mentors' ability to remain production technicians would allow the company to expand "significantly broader" than under the prior apprentice program.
He said there was a lot of interest in serving as trainers, but Service King couldn't accommodate it, according to Huurman. Too many technicians leaving the line to become dedicated teachers would have cost the company too much production volume, and the company also had to pay them as teachers instead of technicians.
Now, more technicians can become mentors should they wish, and the cost isn't borne entirely by the company, he said.
Huurman said a "solid percentage" of technicians already had helpers anyway. Choosing to take a helper through Service King's formal curriculum would earn the technician more money, he said. Ten percent of annual earnings for reaching milestones might be "enough of a pop" to make a tech interested, as would the ability to boost overall piece rate by having a helper, according to Huurman.
The need for a dedicated, nonproduction apprentice stall also had rendered the program inaccessible to Service King's smaller facilities. "That limitation's gone now too."
To date, the program hasn't required adding additional management aside from the designation of the mentors themselves, he said. The relationship between the general manager and mentor remains intact, and corporate just looks at the results on a systemwide basis. The company does have regular calls with the mentors, and at times it will bring some or all together to talk about program revisions, but no new "overarching management structure" was necessary.
Service King scaled back to prove out the new concept in 2019. The apprenticeship programs which had already begun continued to run, and Service King supplemented them with the new mentoring approach.
Huurman said Service King would end 2019 around maybe 50 percent of the enrollees it did when the apprentice program was going strong. The company expects to ramp up under the new format in 2020 and get back to its 2018 levels.
"Scale is the real test," said Huurman. Can the program grow and remain effective?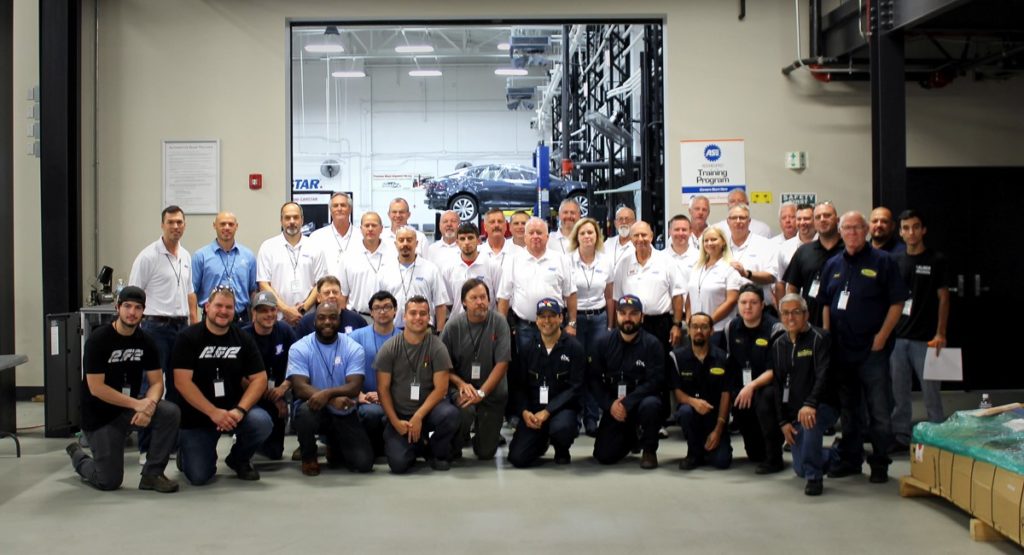 Nailing down a curriculum
Collision repairers are trained to fix cars, not write textbooks or lesson plans, and Service King didn't try to develop the apprenticeship curriculum by itself.
Instead, it brought in third-party talent development specialists to work with the technicians that would ultimately be the first instructors, according to Huurman. Vocational schools and the Collision Repair Education Foundation also helped, he said.
Service King has constantly revised the curriculum since then based upon mentor feedback, and its hired its own in-house instructional design team. Now, it's at the point in which it can manage its own curriculum, but initially, "we turned outside," Huurman said. (He couldn't remember which company they used.)
This is an important point to remember for collision repairers who'd like to establish a similar system but have no idea how to write a lesson plan. There are companies out there who can help you get a framework together.
Service King might even help you out here. Huurman said the company is open to talking with others about its training, and the company has supplied the curriculum to other parties and vo-tech schools. "We don't see this as overly proprietary," he said.
Huurman noted the company works with competitors at CREF, and he likes to ask at such gatherings, "'What can we do to make the pie bigger?'" Once that's done — i.e., more collision techs exist for the entire industry — "'then we can fight for the slices.'"
Images:
A Leander, Texas, Service King fielded the winner of the inaugural CREF Top Tech Mentor/Mentee Competition. Frank Allen, right, mentored technician Bradford Amison. (Provided by Collision Repair Education Foundation)
A Service King instructor and apprentices are shown in this photo provided in 2016. Service King has since revised the program into more of a technician-helper format. (Provided by Service King)
A Service King is shown. (Provided by Service King)
Participants in the inaugural CREF Top Tech Mentor/Mentee Competition held Sept. 28, 2019, pose. (Provided by Collision Repair Education Foundation)
Share This: