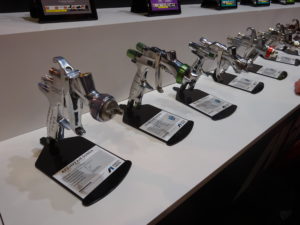 CCC last month significantly updated its Motor Guide to Estimating P-pages, adding much new information but deleting some passages as well.
Changes are denoted with a star next to the section icon, and new text is rendered in blue type. Deletions are a little trickier; there's no way to tell what specific copy had been excised short of comparing it with the old version. However, a page with deletions but no new text still bears a star tipping you off something has changed.
Here's a look at changes and some additional context from the Database Enhancement Gateway. (For those of you not familiar with the DEG, it's a neutral, free industry middleman which solicits and provides answers to repairer and insurer inquiries about the three estimating services.)
Component Classification
CCC removed language from a Component Classification section which described the "(M) Mechanical," "(S) Structural" and "(no classification) Body" designations as something that "may inform the estimator that specialized technician skill levels and/or tools may be required."
It made a similar excision to the mechanical component definition, deleting the line "Mechanical components will likely require a specialized technician skill level and/or specialized tools."
Finally, CCC cut the general advice that "Any additional component classification(s) should be determined after an on-the-spot evaluation of required repair procedures."
The new passage now reads:
The purpose of classifying components is to describe physical properties of the component. Indicators are not intended to determine labor rates charged, or to be inclusive of all components.
CLASSIFICATION INDICATORS ARE PROVIDED FOR YOUR CONVENIENCE AND MUST ONLY BE CONSIDERED A HELPFUL GUIDE.
MOTOR component classifications are defined as follows:
(M) Mechanical: Components that transform one form of motion or energy into another. Mechanical components would likely be serviced at a mechanical service facility rather than a body repair facility if that component failed during normal operation.
(S) Structural: Components that provide a load bearing foundation for the purpose of safety and/or stability
(no classification) Body: Components that do not fall under the mechanical or structural classification

Structural components
CCC made a more significant deletion in a Structural Component Identification section, cutting a list of parts it had called "typically" structural or flagged as ones which "may add structural integrity to a vehicle's body."
Instead, the information provider now directs shops and insurers to OEM repair procedures to find out what each automaker considered structural on their vehicles.
"Due to variations in vehicle construction from one OE manufacturer to another, structural qualifications may differ, impacting how MOTOR may qualify a component," CCC now states following the update. "A review of the OE service information at the time of estimate preparation may be needed to determine an OE manufacturer component classification."
DEG Administrator Danny Gredinberg gave an example of an OEM who classified a rear body panel on one of their vehicles as structural, while another automaker didn't.
Gredinberg called the revision "really good," and said the idea had "been a discussion for a while" between a task force and CCC.
Rather than parts automatically deemed structural or nonstructural by CCC, the end user is now tasked with defining the part, he said.
The revision ought to eliminate shop-insurer arguments in which one party cites the OEM procedures to flag a part as structural but the other insists CCC said otherwise.
"We get those calls all the time," Gredinberg said.
Sectioning
A new paragraph in a CCC Sectioning discussion alerts users that the system might impose an overlap deduction incorrectly.
"Some sectioning operations are not subject to Overlap Operations listed in the Headnotes of varying component groups," CCC wrote. "Adjacent components factored into Overlap Operation considerations may not apply due to the sectioning approach being implemented. Overlap deductions should be determined after an on-the-spot evaluation once section approach has been determined."
Gredinberg said CCC's software assumes two sectioning operations are related and applies a body labor deduction automatically.
However, that might not be appropriate, he said, offering the example of a shop sectioning an upper roof rail and a lower rocker on a truck uniside. The two operations aren't in conjunction at all.
The new language alerts shops and insurers to double-check the system to ensure hours aren't unfairly removed. You'll have to manually revise the overlap times, according to Gredinberg.
Gredinberg said the issue arose in the recent DEG inquiry No. 14552, which involved a 2017 Ram 1500.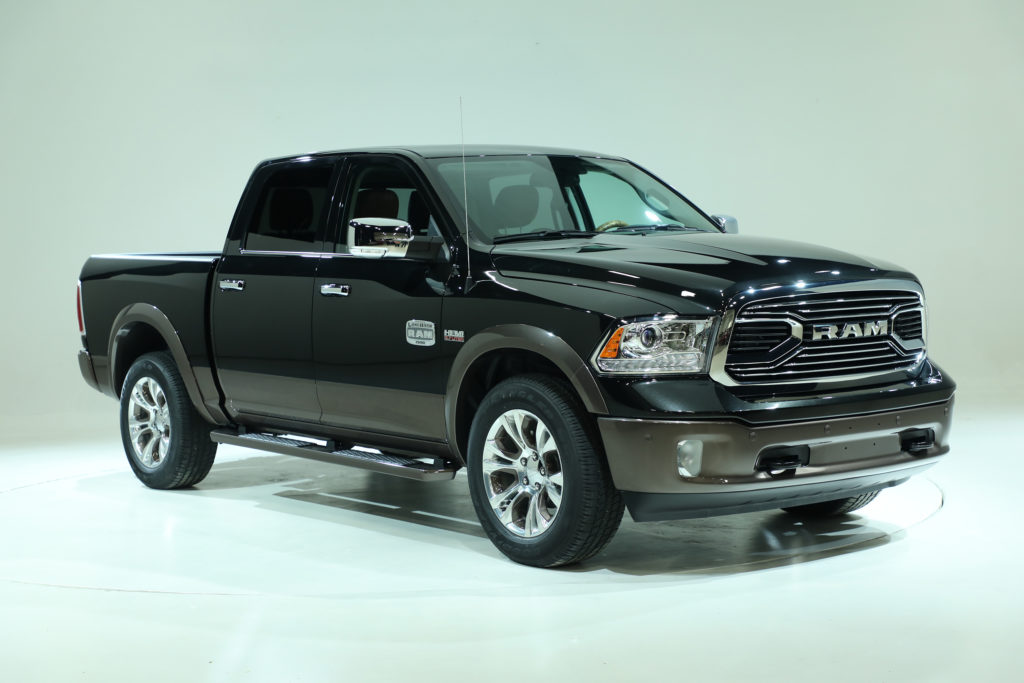 "When putting a roof and adding a uniside, for sectioning procedure, of a right side roof rail, and a left side pillar, what should the correct overlap deduction be?" the user wrote Aug. 6. "Please advise the correct time allowance for both, right and left procedures. Right side uniside was only 4.5 allowance and 6.1 deduct for overlap… Left side unide was only 7.5 allowance and 6.1 deduct for overlap. Replacing roof panel and sectioning both rt and lt uniside panels. On the estimate provided, it shows the overlap to be more than the actual sectioning labor operations. Please remove the overlap on the 'sectioning' of the unisides/ aperatures."
CCC at in a response promised to address this in its next P-pages overhaul, and obviously has made good on that.
Roofs and headliners
CCC changed its roof panel language to explain how to handle panoramic glass, something that shops might see more frequently due to consumer demand or OEM desires for better aerodynamics.
"Panoramic roof glass does not include removal of old adhesive, clean and preparation of sealing surfaces (vehicle and/or glass) and should be estimated after an on-the- spot evaluation," CCC now states regarding removing and replacing roof panels.
Gredinberg described the CCC change as treating a panoramic roof like a bonded windshield. On a windshield, removal of old adhesive on the vehicle body or glass isn't included. On a panoramic roof, it's essentially the "same thing," he said.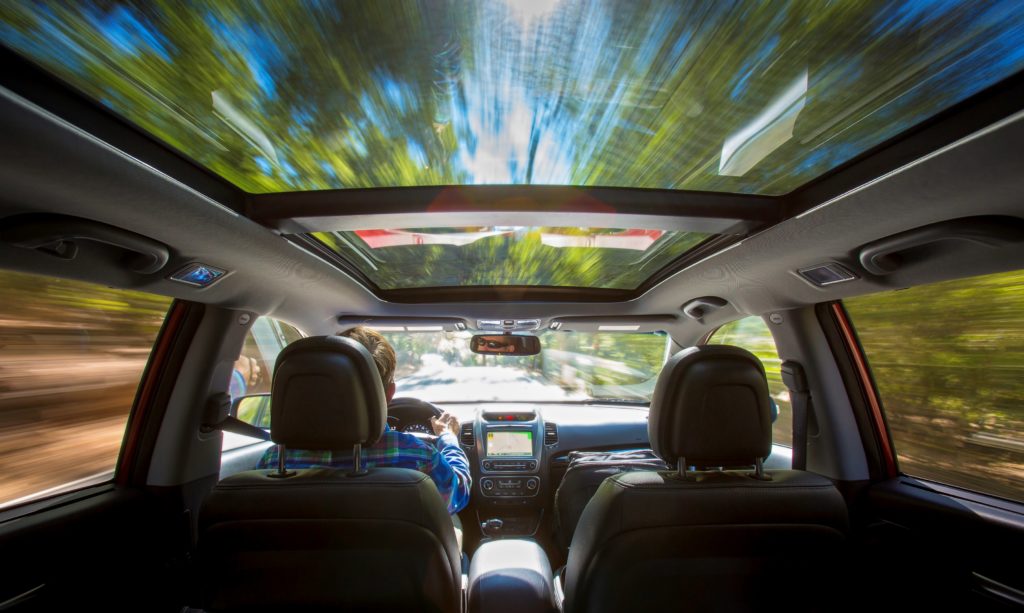 A variation on the issue arose in a Feb. 28 DEG inquiry. The user had reported replacing "the sun roof frame" on a 2016 Volkswagen Golf hatchback, and the work "took about 5 hours … and book time is only 2.8 hrs."
"Front panel urethaned on panel removal is necessary and for replacement, transferring the motor and wiring is also necessary and does not come with frame assy and transferring rear cover is necessary and does not come with frame assy," the user continued.
CCC bumped up the frame assembly time to 3.8 hours, and the DEG observed that "Time for the removal of old adhesive, clean and preparation of sealing surfaces (vehicle and/or glass) should be estimated after an on the spot evaluation."
CCC also clarified that while interior upper moldings and trim was included in the roof panel and headliner times, "Interior lower moldings/trim" weren't.
Gredinberg said inquiry No. 12716 on a 2015 Chevrolet Silverado touched on the issue.
"Footnotes do not state that door opening 'w' strip on body' is required to remove the headliner which is also required to remove the upper pillar trims," the user wrote in September 2018. "In order to r/i upper pillar trims, the lower pillar trims are overlapping and there is no footnotes saying that Upper trims are 'after lower trims' are removed. In order to remove the lower pillar trims, the front scuff plate and rear scuff plate and kick panel need to be r/i, There is no footnote about labor to lower pillar trims are after the scuff plates and kick plates are removed. In order to remove the kick plates and scuff plates the 'w' strip on body need to be r/i. There is no footnotes on the scuff plates and kick plates that time is after the Door opening w'strip on the body is removed. In order to remove the head liner, the c pillars need to be removed. For the c pillar trims (which are included) to be removed, rear cab panel trim needs to be r/i which has no note about being included or not. In order to remove the rear cab panel trim, the rear seat (assembly) needs to be r/i and there is no note in the trim that 'time is after the (rear) seat is removed'."
The user observed that much overlapping occurred, "and since there is not clarification in the database, insurance does not believe the process needs to be done. Please clearly explain that overlapping parts to adjacent parts are NOT INCLUDED and add better footnotes to interior trim components about the overlapping parts not being included in the labor time."
CCC replied last year that it added a footnote in the Cab group's Interior Trim Headliner & Components' subgroup that "Time does not include lower trim panels." It said it would propose more clarification for headliner included items in a 2019 update.
CCC's headliner guidance also now makes a critical distinction regarding weatherstripping. Weatherstrip disconnecting and reconnecting ("D&R") is included — but removing and installing ("R&I") the weatherstrip isn't.
Gredinberg explained the distinction: Loosening the weatherstripping around the moldings to remove the headliner was included, but it'd be "additional labor to consider" if you removed the entire weatherstripping.
"That part is not included," he said.
CCC's unchanged definitions of D&R and R&I also explain the difference.
D&R: "Some labor procedures require disconnect (unplug and/or unbolt) of a component / assembly at the point where it is attached to the subject part; the component assembly is not completely removed from the vehicle. The component is reconnected during the assembly procedure. Due to various configurations and type of parts that may be involved in the D & R operations, and considering that the times involved are generally not definable in tenths of hours, time for D & R is not provided. When D & R is necessary to perform a labor operation, it is included in that labor operation's time." (Emphasis ours.)
R&I: "Item is removed, set aside and later reinstalled and aligned for proper fit (does not include Suspension / Wheel alignment). Generally used to gain access to another part." (Emphasis ours.)
Pickup boxes and tailgates
CCC added lines indicating that it includes wiring removal and installation in its truck box assembly and tailgate times.
However, it's important to note here that CCC's times only apply to base models, according to Gredinberg.
"Times do not apply to vehicles with equipment other than that supplied by the vehicle manufacturer as standard or regular production options," CCC continues to state in its P-pages. "If other equipment is used, the time may be adjusted to compensate for the variables."
According to Gredinberg, the wiring time would apply to a Chevrolet beater work truck with minimal options, not a truck with the "Escalade package" and extra wiring for extra cameras and sensors.
Wiring for the taillights and other standard features like a locking tailgate would be included, but the wiring for the options wouldn't be, he said.
Refinishing
Painters, preppers and even body technicians should take note. CCC made significant changes to its refinishing guidance, including adding and defining terms not found in the prior version of the P-pages. These include:
Disassemble and reassemble for refinish: "The disassemble and reassemble operation present for certain assemblies reflects a condition where the OEM offers a new replacement assembly that must be disassembled and reassembled for refinish purposes," CCC now states.
Gredinberg said this could involve items like grilles and mirrors that a shop must disassemble before it can paint the parts.

Translucent colors: "Some colors may need additional applications of material above the normal application of three coats due to pigments being translucent by nature," CCC also added. "Any additional application of material for coverage should be considered when developing the estimate and may require an on-the-spot evaluation."
The DEG recently provided a handy cheat sheet on how all three estimating services handle translucent colors. The free Excel spreadsheet reflects the new CCC wording.
Matte and gloss clear refinishes combined: "Some vehicles may have two different clear coat finishes applied and would require a separate spray booth cycle in order to properly refinish the vehicle. In instances where this is necessary this should be treated as a separate refinish operation."
Gredinberg said such combinations are growing "more and more prevalent" and described an example of a part with a glossy upper area and a matte lower trim piece. They also could involve a glossy door with a matte jamb. Duplicating that "jamb look" would fall under what CCC is describing, according to Gredinberg.
CCC also spelled out what it included and didn't include within time for a two-tone part, which is different than a part with matte and gloss finishes. CCC continues to define the term two-tone as applicable to panels containing two different colors. Historically, it hadn't explained it further except to provide an overlap deduction formula and say estimators might want to consider "additions for edges if required."
Now, it defines included and not-included operations when refinishing in two-tone.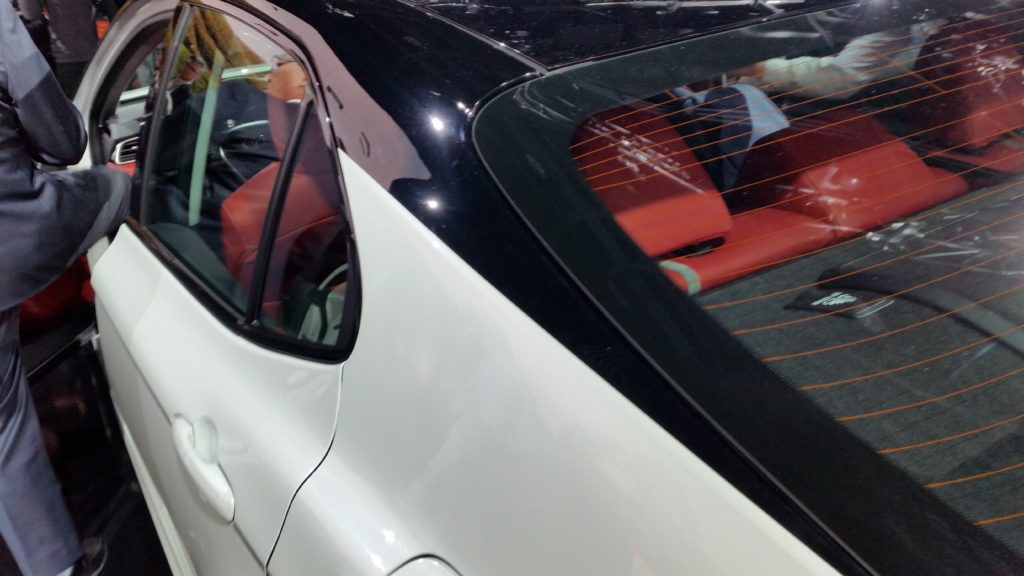 Included within the labor time:
• Clean sprayer
• Color coat application
• Load sprayer
• Masking for second color
• Mix paint (color with necessary solvents)
• Remove masking
• Retrieve accurate color information, including paint chip (Minor formatting edits.)
Not-included work:
• Backside refinishing
• Blending into adjacent panels
• Clear coat
• Color tinting
• Mixing a different edge color
• Paint or material costs
• Prime & block (high build/primer-filler)
• Test spray-out panel
• Tinting Primer-Sealer (Minor formatting edits.)
Finally, CCC added lines spelling out that shops and insurers should conduct an "on-the-spot evaluation" to see if an underside needed painting to bring the part back to pre-accident condition.
Gredinberg said DEG has taken many inquiries on this issue.
The old CCC language described the possibility that an underside or e-coat color might be a different color than elsewhere on the vehicle, and said such "factors should be considered when developing the estimate."
A new passage is stronger on this point.
"An on-the-spot evaluation should be performed to determine if the non-refinished panels require additional refinishing to match pre-accident condition," CCC now states. "Replicating the OE finish may not satisfy the paint manufacturer's warranty requirements. See SPECIAL PRECAUTIONS, REFINISH CLEAR COAT APPLICATION for further information." (Emphasis CCC's.)
It also says that "on-the-spot evaluation" should occur before the estimate development.
Gredinberg observed that even duplicating the overspray appearance of an original might not preserve corrosion protection. More coatings and labor beyond "dusting color" could be necessary, such as etch primers or rustproofing work, he said.
More information:
CCC MOTOR Guide to Estimating P-pages
Database Enhancement Gateway inquiry database
OEM repair procedure portal on NASTF
Images:
Anest Iwata spray guns are seen at SEMA 2019. (John Huetter/Repairer Driven News)
CCC added new material to its Guide to Estimating P-pages in an overhaul dated November 2019. (CCC screenshot; provided by Database Enhancement Gateway)
A 2017 Ram 1500 Laramie Longhorn in "RV Match" Walnut Brown is shown. (Provided by FCA)
A panoramic sunroof on a 2014 Kia Sorento is shown. (Provided by Kia)
The DEG on Nov. 25 tweeted out a handy Excel chart explaining what's included and not included in the three estimating services when a transparent/translucent color will be applied. (Provided by Database Enhancement Gateway)
The two-tone option for the 2018 Toyota Camry is shown. (John Huetter/Repairer Driven News)
Share This: