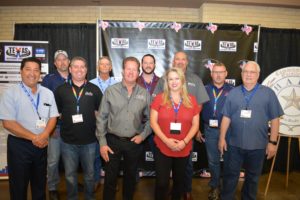 State collision trade groups' initiatives and successes are a great source of ideas for not just their area's collision centers but also shops and fellow associations nationwide.
Here's a few recent announcements you might have missed in the whirlwind industry time around SEMA and the Thanksgiving holiday.
Axe Tournament for vo-tech
The Central Massachusetts I-CAR Committee on Nov. 14 raised more than $3,500 for local auto body vocational programs with one of the more unique fundraisers we've heard of so far: an axe throwing competition.
The inaugural "Axe Tournament" at Marlborough, Mass.-based Half Axe also drew vendors, Alliance of Automotive Service Providers of Massachusetts members and auto body teachers.
"When shops think about having to keep up with technology, they should also think about the schools," Central Massachusetts I-CAR Committee Chairman and AASP-MA board member Josh Fuller said, according to AASP-MA. "They often struggle to survive, and that is why we're here to help."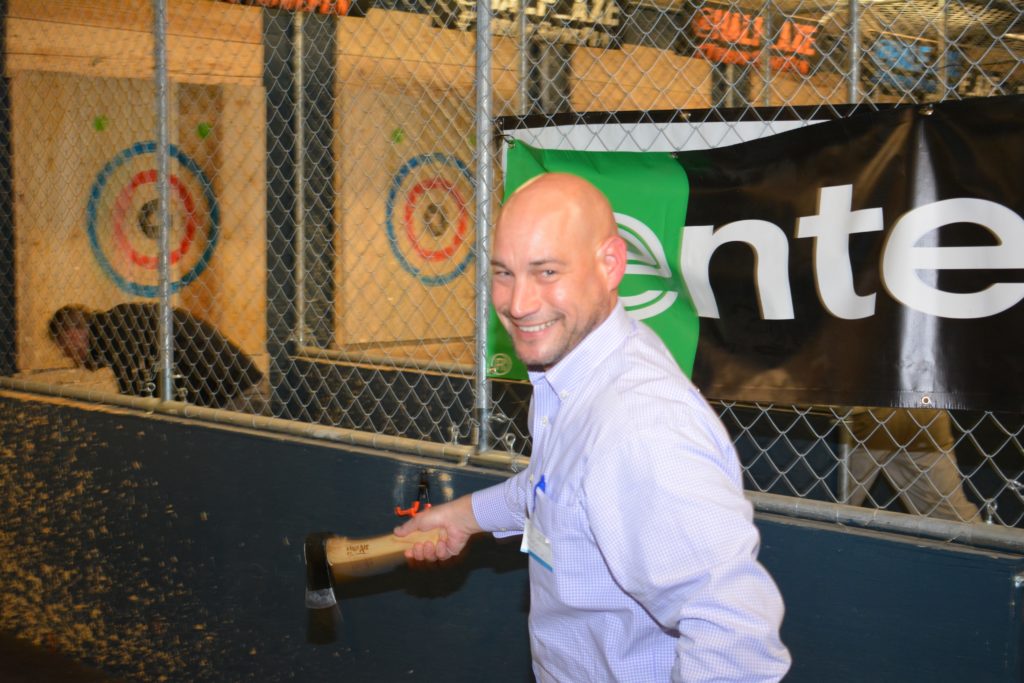 Collision Repair Education Foundation director of development Brandon Eckenrode has described vo-tech schools as hurting for resources, with some instructors even "dumpster-diving" for materials to practice upon.
At the Red Carpet Awards Breakfast earlier in November, he described a trade school in California in which one teacher oversaw 150 students — and had a program budget of $1,000.
He said help for such schools was "greatly needed," and CREF saw strapped vo-tech programs as a "national problem with a local solution."
Eckenrode implied supporting collision repair programs would alleviate the major industry issue of the technician shortage.
Sponsors for the axe competition included Al Brodeur's Auto Body, Albert Kemperle, BASF, Bernardi Auto Group, Body & Paint Center of Hudson, Enterprise Rent-A-Car, Haskins Automotive of Wellesley, Lexus of Watertown and Lombard Equipment.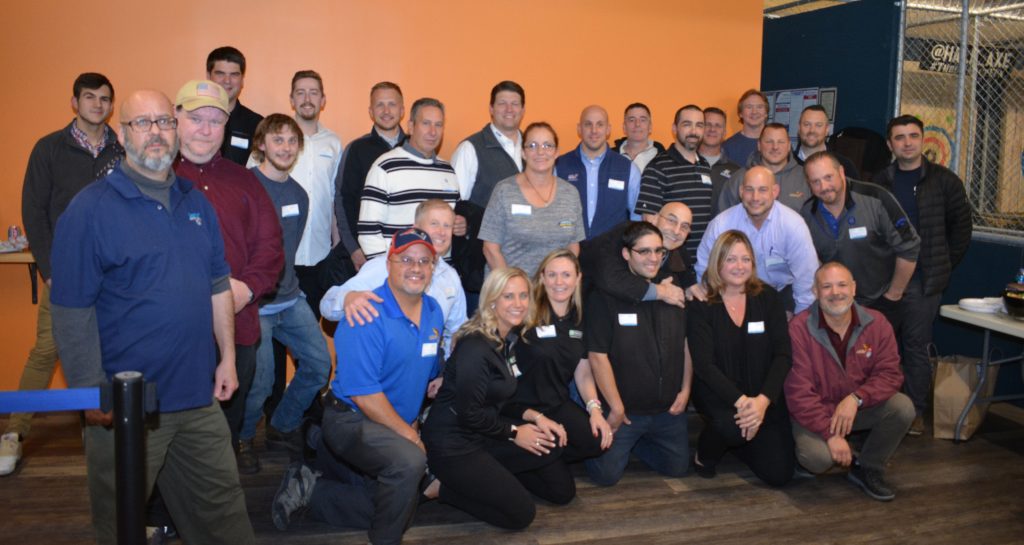 Career fair sponsorship
AASP-NJ worked on the tech shortage a little further down the line, participating as a sponsor of the CREF New Jersey Area High School/College Transportation Career Fair on Nov. 21. AASP-NJ also has a "Labor Pool" matching workers to member shops who are hiring.
Considering the value a single technician can bring to a shop, buying a booth at a CREF fair or even sponsoring an event altogether might yield a decent ROI for a collision repairer or a trade group's members. CREF's fall career fairs charged $1,000 for businesses to man a booth and $3,000 to be one of each event's lead sponsors.
CREF has reported hearing each technician filling an open spot can mean $30,000-$50,000 per month in additional revenue for a collision repairer. Gerber Collision has repeatedly told analysts it could be doing more in sales if it could just solve its technician capacity issues.
AASP-NJ Executive Director Charles Bryant made another interesting point about the value of new technicians to the collision industry — they compensate for veterans who don't want to keep up with the technology.
"We're excited to be here to help bring fresh blood into the industry today," Bryant said, according to the trade group. "It's important to have young people come in because [the industry] is changing. There are some who have been in this a long time who are not familiar with new procedures and don't want to start over and learn again. So, it's great to see new faces coming in to learn the trade and pick up where older people are leaving off."
AASP-NJ President Jerry McNee (Ultimate Collision Repair) and Treasurer Tom Elder (Compact Kars) described the ease of finding work in the collision industry.
"Every one of you will find a home. There is no question about it," McNee said, according to AASP-NJ.
"You need to work hard at getting as much training and as many certifications as you can," Elder said, according to the group. "There is so much work out there, guys and girls. There's plenty to do and there are good opportunities."
"AASP/NJ is here to help you," McNee also said, according to AASP-NJ. "We want to support you. There isn't a shop in the state or country that is not looking for qualified technicians."
In other AASP-NJ news, the organization on Monday announced online pre-registration had begun for NORTHEAST 2020. Sign up for the event at www.aaspnjnortheast.com.
ABAT reports successful trade show
And speaking of trade shows, the Auto Body Association of Texas in October reported what Executive Director Jill Tuggle called the organization's best.
In addition to record crowds, the show also saw the public announcement that ABAT would merge with the Houston Auto Body Association.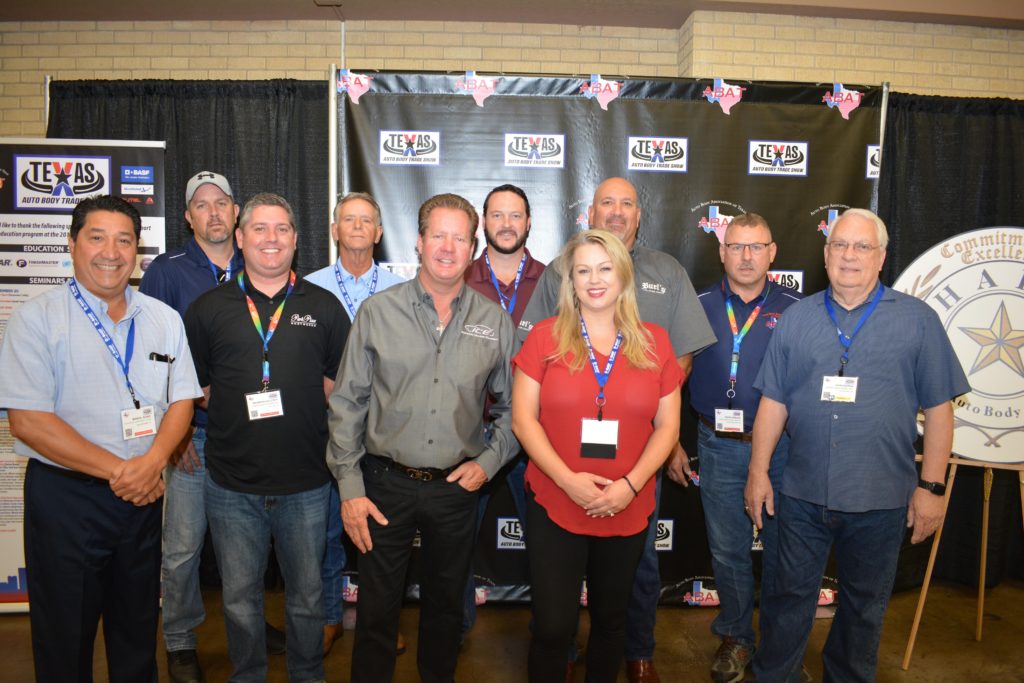 "This was the best show we've had in the five years we've hosted the event," Tuggle said, according to ABAT. "We've already received encouraging feedback from exhibitors and attendees who are already gearing up to return next year. We couldn't have done this without the amazing support of our ABAT members and the exhibitors who took the time to attend both days to network and grow our industry here in Texas."
Presenters included Danny Gredinberg of the Database Enhancement Gateway, Matthew McDonnell of Big Sky Collision, Robert McDorman of Auto Claim Specialists, Chris Ollila of VeriFacts, Mark Olson of Vehicle Collision Experts, Ron Reichen of Precision Body & Paint, Todd Tracy of Tracy Law Firm and Richard and Sam Valenzuela of National AutoBody Research.
"This year's Trade Show was bigger and better than we could have imagined," ABAT President Burl Richards (Burl's Collision Center) said, according to ABAT. "The show floor saw great traffic, and our seminar rooms were full both days. We've always had great classes, but we took it to another level this time. We're already planning for an even stronger show in 2020."
AkzoNobel account sales representative Richard Dragulski recalled leaving the show for an hour or two, and "when I came back, parking was all the way in the third parking lot!"
First-time exhibitor USI of North America "absolutely" plans to return, according to national sales manager Stefano Moretto.
"Texas is a state with a lot of body shops," he said, according to ABAT. "I believe that [the Trade Show] should only grow in the next couple of years as more people get into the family of the association and get more involved."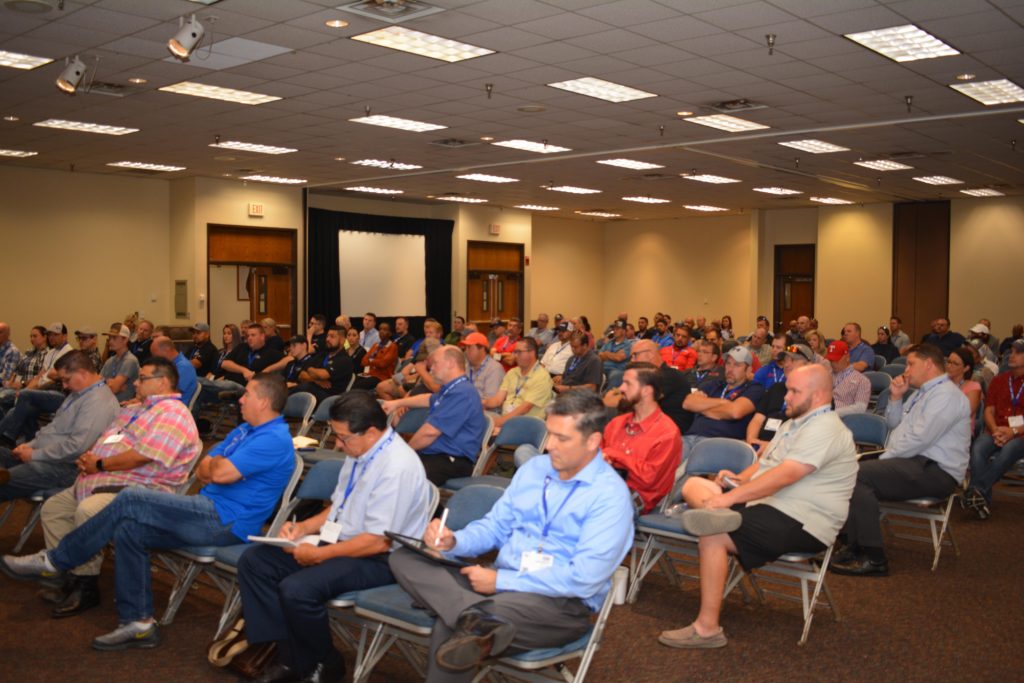 Intrepid Direct Insurance automotive industry general manager David Willett mentioned the networking potential the show offered in addition to a sales opportunity.
"You go [to the Trade Show] to see potential customers, but you also go there to learn and strengthen your relationships with other people who support the industry," he said, according to ABAT. "That was definitely possible."
If the prospect of organizing a trade show seems daunting to your state organization, remember that this one is only ABAT's fifth — and it didn't go it alone. ABAT said it had help for the first time from NORTHEAST event managers Thomas Greco Publishing. Cave Creek Business Development consultant managed the educational lineup.
To learn how other trade groups got started with their own trade shows, see here and here.
More information:
"Central Massachusetts I-CAR Committee 'Axe Tournament' Raises Thousands for Auto Body Education"
Alliance of Automotive Service Providers of Massachusetts, Nov. 25, 2019
AASP/NJ Supports NJ CREF Career Fair as Sponsor, Encourages Students to Join Labor Pool
Alliance of Automotive Service Providers of New Jersey, Nov. 25, 2019
Images:
The Auto Body Association of Texas and Houston Auto Body Association announced their merger at the 2019 Texas Auto Body Trade show. Front row, from left: ABAT board member Manuel Rubio, ABAT member Brandon Gillespy, ABAT board member Chad Neal, ABAT Executive Director Jill Tuggle and HABA President John Kopriva. Back row, from left: ABAT board member Chad Kiffe, ABAT board member Mike Williams, ABAT Chairman Corey Pigg, ABAT President Burl Richards and ABAT Treasurer David Osburn (Photo courtesy of Thomas Greco Publishing Inc.)
Central Massachusetts I-CAR Committee Chairman and AASP-MA board member Josh Fuller is seen at the inaugural Central Massachusetts I-CAR Axe Tournament on Nov. 14, 2019. (Joel Gausten/Thomas Greco Publishing)
Central Massachusetts I-CAR Axe Tournament participants are seen Nov. 14, 2019. (Joel Gausten/Thomas Greco Publishing)
The Auto Body Association of Texas and Houston Auto Body Association announced their merger at the 2019 Texas Auto Body Trade show. Front row, from left: ABAT board member Manuel Rubio, ABAT member Brandon Gillespy, ABAT board member Chad Neal, ABAT Executive Director Jill Tuggle and HABA President John Kopriva. Back row, from left: ABAT board member Chad Kiffe, ABAT board member Mike Williams, ABAT Chairman Corey Pigg, ABAT President Burl Richards and ABAT Treasurer David Osburn (Photo courtesy of Thomas Greco Publishing Inc.)
2019 Texas Auto Body Trade Show attendees are seen. (Photo courtesy of Thomas Greco Publishing Inc.)
Share This: