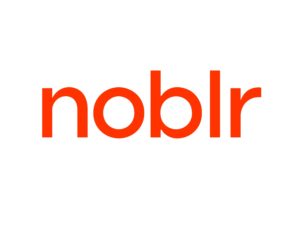 Collision repairers in Colorado, Texas and Ohio might be the first to notice claimants insured by Noblr, a new insurer which seeks to base premiums on a policyholder's actual driving behavior.
The carrier started in Colorado, then opened for business in Texas, and announced Dec. 4 it had come to Ohio. Noblr says it "will continue to roll out in additional states into 2020."
Noblr says it evaluates a policyholder's driving in "real-time" using a smartphone's sensory capability and adjusts the rate accordingly. According to a FAQ:
When you get your quote, you'll see two parts of your Noblr premium: fixed and variable. The fixed rate is the basic premium you pay for insurance with us and is consistent month to month. The variable rate is where your good driving (and Noblr's magic) comes in.
The variable rate changes each month based on how, where, how much, and when you're actually driving. You're in control of the variable rate since it's based on your driving behavior.
It's studying policyholders using at least four factors" "Smooth Driving (like hard braking and cornering), Focus (don't text & drive!), Road Choice, and Time of Day."
Such usage-based insurance platforms also are noteworthy in that they can be used to improve driving behavior, which might have a slight effect on claims frequency and shop volumes. TrueMotion, for example, reported in 2017 that 75 percent of drivers using the platform reduced distraction an average of 20 percent.
Coverages available include comprehensive, collision and property damage. Roadside assistance is free.
Claims
Despite the carrier's "insurtech" approach to underwriting, it's still handling claims in the traditional way. According to an FAQ, a customer must call a hotline to file one.
However, this could very easily switch to an electronic first notice of loss format, in which the smartphone detects a crash and the carrier immediately reaches out to the driver to start the claim and recommend body shops. (Noblr says customers can pick a shop, but "we do happen to know some great repair shops if you'd like help with that.")
Noblr uses TrueMotion's platform, which "determines when a person is driving, reveals their behaviors behind the wheel, and detects crashes.," according to a description in a June news release. Truemotion wrote then that its data has been applied to its clients' claims programs as well as pricing.
"What if you could be at the scene of the crash?" TrueMotion's claims webpage states. "Take care of your customers when they need it most? And streamline your claims processes? With smartphone driving data, you can."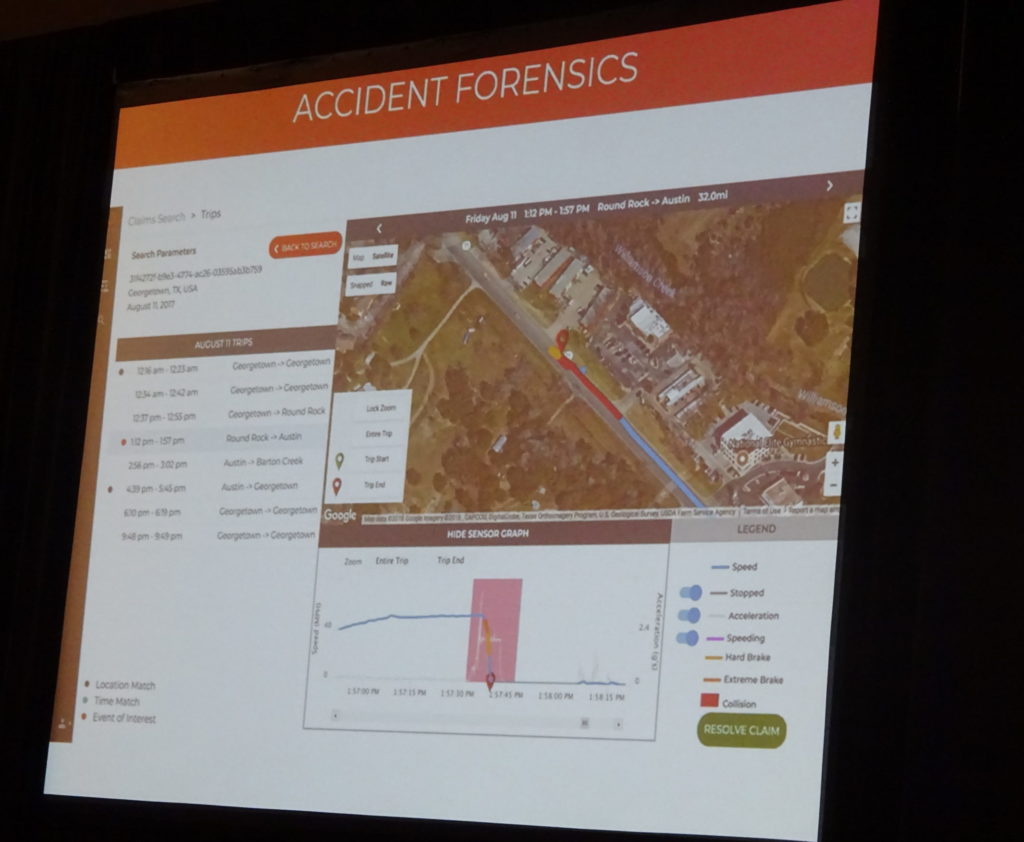 Noblr's mission statement declares it "uses the latest technology to provide the best-in-class quote-to-claim experience."
Noblr didn't respond to an email request Dec. 10 for more details into its claims process.
Of course, even if Noblr isn't adopting an electronic first notice of loss format, it probably could use smartphone data to reveal collision information relevant to both the carrier and a body shop. TrueMotion's claims website suggests the platform could provide information like headlight usage, direction of travel, speed before and after braking and airbag deployment.
Noblr's privacy policy says it can use customers' information for " investigating and responding to complaints or claims" and to "service your policy or claim."
Such capabilities might make Noblr easier for shops and consumers to deal with during the claims process. For example, it might make assumptions about severity based on the actual delta-V rather than superficial "it doesn't look that bad" evaluations.
Noblr also is a "reciprocal exchange," which the company says gives it less of an incentive to screw over policyholders in search of profits.
"A big advantage of Noblr's reciprocal exchange is that it ensures the company remains member-focused," Noblr writes. "Many insurance companies today are publicly traded on stock markets, answerable to their shareholders with all the profit-seeking motive that this entails. In contrast, the way we do business means that we can focus on what's best for our members first and foremost, versus managing the business for short-term gains. We believe that this alignment of interests is the noblest way to offer insurance to consumers and to do business in general."
It also has a Subscribers Advisory Committee, which "provides a forum where our members' (a.k.a. our policyholders') voices are heard and helps set the course for Noblr."
More information:
"Auto Insurance Innovator Noblr Partners with TrueMotion for Smartphone Telematics"
TrueMotion, June 27, 2019
"Smart Car Insurance Company Arrives in Ohio"
Noblr via PR Newswire, Dec. 4, 2019
Images:
The logo for insurer Noblr. (Provided by Noblr via PR Newswire)
A slide from TrueMotion at Connected Car Insurance USA 2018 demonstrates the kind of reconstruction possible after a collision. (TrueMotion slide; photo by John Huetter/Repairer Driven News)
Share This: