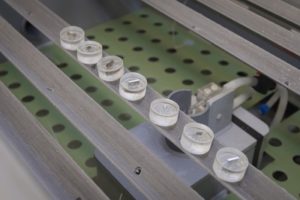 A Worcester Polytechnic Institute professor has received a $750,000 grant to test if aluminum-magnesium friction stir welding would reduce corrosion.
The research offers a fascinating look at potential future automotive joining and lightweighting as well a reminder to apply sufficient corrosion protection to your body shop's own welds.
"Currently, any joint involving direct contact between different metals tends to suffer from galvanic corrosion," the Worcester, Mass.-based university wrote in a news release Thursday.
Mechanical engineering associate professor Adam Powell shared what was altogether a three-year, $1.5 million grant from the U.S. Department of Energy with recipients Oak Ridge National Laboratory and Pacific Northwest National Laboratory.
Magna also plans to donate in-kind materials and time.
"We're trying to show that corrosion can be much less of a problem with this new type of welding," Powell, the principal investigator on the joint project, said in a statement. "We think that this process holds a lot of promise and could make a significant impact on energy use in motor vehicles without reducing the lifespan of a car."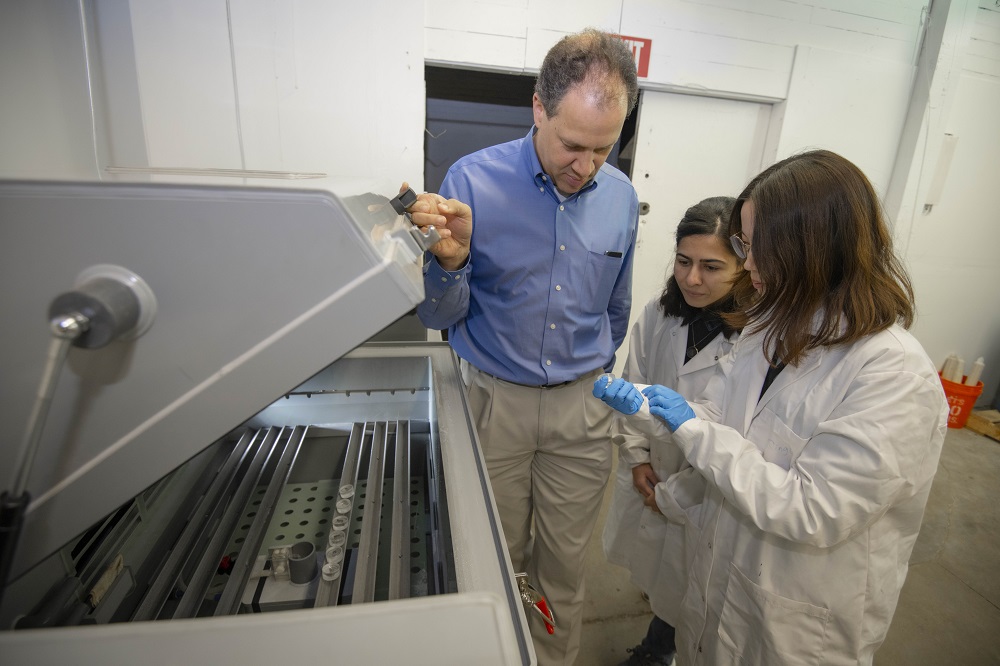 PNNL will handle the welding, while WPI will deliver the corrosion and mechanical testing. Oak Ridge will offer "advanced analysis," according to the release and Powell said WPI would run computer simulations examining the relationship between corrosion and fracturing.
Power and his team simulate real-world corrosion with a cyclic corrosion test chamber which exposes the welds to salt spray, temperatures up to 140 degrees Fahrenheit and humidity.
"We expose the welds to a variety of conditions that accelerate the corrosion process simulating the lifecycle of a vehicle," Powell said in a statement. "It's that cycling between different conditions that leads to accelerated corrosion. WPI's goal is to use computer simulations that show with a level of confidence that the welds will last for up to 20 years, even in a harsh New England winter."
WPI wrote that the research could "enable design of low-cost robust welded joints that could be used in ultra-light doors and multiple vehicle body applications. …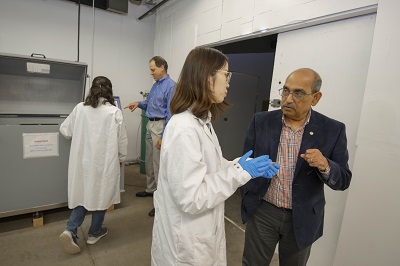 "As a result of the research, Powell and his team aim to show that the new welding process will lead to more durable subassemblies made of the two dissimilar metals."
Two high-profile examples of aluminum-magnesium doors already exist: FCA's tailgates on the current-generation Chrysler Pacifica (and its lower-cost sibling Voyager) and Jeep Wrangler.
Powell and the other researchers will spend the first year of the grant studying the corrosion of diffusion-bonded aluminum and magnesium. Year 2 will involve computer simulations of friction stir-welded joints and fractures. Year 3 is anticipated to evolve refining the models.
In the first year of the research, Powell and colleagues will seek to understand corrosion behaviors of magnesium and aluminum diffusion-bonded joints in the test chamber. In the second year, they plan to simulate on a computer both the corrosion of friction stir welded joints and mechanical fracture. In the final year, they expect to make the models much more accurate.
More information:
"As Winter Rushes In, WPI Researcher Uses Corrosion Test Chamber to Simulate Road Salt Impacts on Future Car Designs"
Worcester Polytechnic Institute, Dec. 12, 2019
Images:
Worcester Polytechnic Institute is using a cyclic corrosion test chamber to study the corrosion of friction-stir-welded joints connecting magnesium and aluminum. (Provided by WPI)
From left, Worcester Polytechnic Institute mechanical engineering associate professor Adam Powell, postdoctoral fellow Kübra Karayagiz and doctoral candidate Qingli Ding are seen next to a cyclic corrosion test chamber. (Provided by WPI)
Worcester Polytechnic Institute Metal Processing Institute Director Brajendra Mishra, right, and doctoral student Qingli Ding speak. mechanical engineering associate professor Adam Powell, postdoctoral fellow Kübra Karayagiz and doctoral candidate Qingli Ding speak. Both are involved in the aluminum-magnesium friction-stir-welding corrosion research at the college. (Provided by WPI)
Share This: