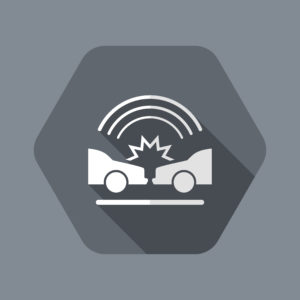 The Collision Industry Electronic Commerce Association on Thursday announced it had added the ability to attach scan results to first notice of loss electronic messaging.
CIECA is the neutral inter-industry organization (see its diverse board here) behind the digital standards allowing different pieces of industry software to interact. The announcement Thursday indicates those standards are prepared for a future in which vehicles scan themselves and disseminate DTCs immediately when a crash occurs.
The notion of a future connected fleet using telematics to detect a crash, recommend a body shop and start the claims process with an insurer (first notice of loss) at the get-go is being tossed around as an inevitability. CCC, for example, already has provided variations on this for both an OEM (Volvo) and an insurer (State Auto).
It's also been speculated that sufficiently robust data from the moment of impact could someday further speed the repair process by having the car predict and automatically order replacements for damaged parts, though this has been described as perhaps a longer-term possibility.
CIECA's announcement anticipates a similar — and probably more near-term — efficiency and triage move: Have the car pre-repair scan itself and report the outcome.
"An increasing number of OEMs have incorporated telematics data capabilities into their vehicle offerings," CIECA FNOL Committee Chairman Clint Marlow (Allstate) said in a statement Thursday. "Leveraging connected car technologies, many current model year vehicles have the capability to generate a vehicle health scan that includes diagnostic trouble codes (DTCs)."
We asked CIECA if any OEM was already doing that. CIECA FNOL Committee Chairman Clint Marlow (Allstate) said the organization was being "a little proactive."
"CIECA is being a little proactive with including the vehicle scan in data driven FNOL reporting," Marlow, the past chairman of the CIECA board, wrote Monday. "While there are companies that are already doing crash detection and creating FNOL with a data file, the in-car connectivity most of the OEs are building out will allow them to go a step further as they will understand vehicle health after the crash. Sharing vehicle health, via a scan for DTC codes, appears to add value to a variety of stakeholders, including the customer. CIECA is anticipating the need to share the vehicle scan at FNOL."
"The FNOL message was initiated by and created by CIECA members," CIECA project manager Charley Quirt wrote Monday. "The goal was to meet their needs and, in the case of scans, to anticipate the use of our standards for the future."
It's a fairly safe bet on CEICA's part. A consumer-facing form of this concept already exists, with vehicles or OBD-II plug-ins notifying motorists' smartphones about the presence of DTCs or other mechanical issues. Like electronic first notice of loss, this service is being offered by both OEMs and non-OEMs.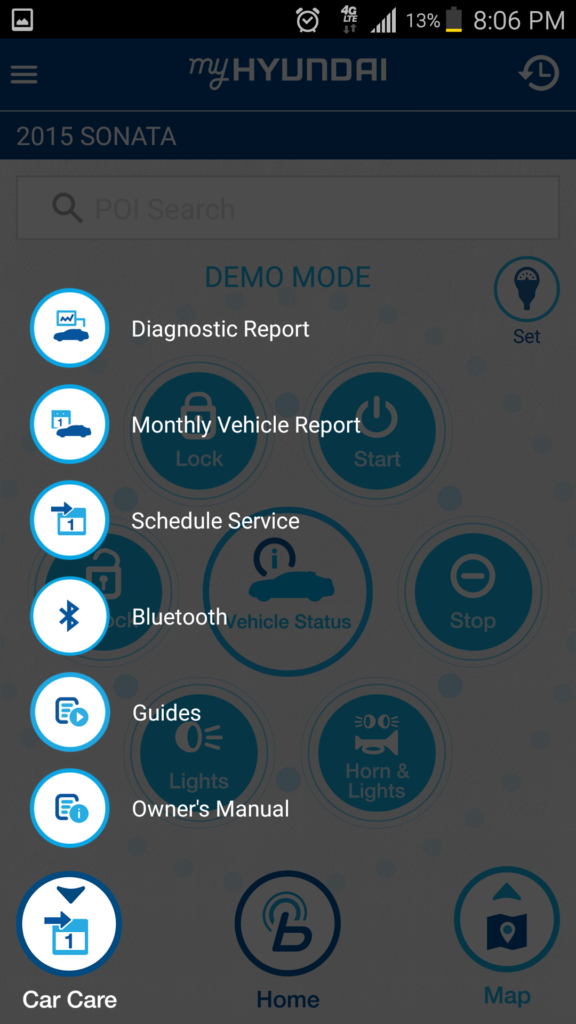 Marlow observed in CIECA's news release Thursday that scan results at the point of FNOL could "help determine degree of damage, repairability and potentially even begin to form the repair plan."
"CIECA remains ahead of the curve by updating its current FNOL message suite with the ability to include a vehicle scan," he said in a statement.
CIECA added the FNOL message itself in the 2017R1 version of the organization's standards. It said the First Notice of Loss Implementation Guide and Appendix C now contain information on how to attach the scan to that message. Details can be found by members in the Committee Work and Documents section of CIECA's website.
"No changes were made to the BMS, only the expansion of the message's use," CIECA wrote Thursday. According to CIECA:
Quirt said all industry segments will benefit from this update, including insurance companies and agents, repair facilities, fleet companies, information technology providers and third-party administrators (TPAs).
The FNOL XML Implementation Guide (IG) provides standardized messaging for CIECA members who are implementing XML messages to send and/or receive FNOL messages. The guide, along with its referenced documents and links, provides a detailed explanation of the messages and defines uniform data content, valid codes and values for making FNOL requests and responses the same for all business partners. …
Information is available for CIECA members in the Appendix C document, which defines recommended message implementations for the collision industry, focused on the FNOL process and detailing what and where data should be placed in the message.   
We asked CIECA what the transmission of a scan report at first notice of loss looked like from a data standpoint. Was it an XML file containing the scan output, or some sort of PDF associated with the Business Message Suite (BMS), for example?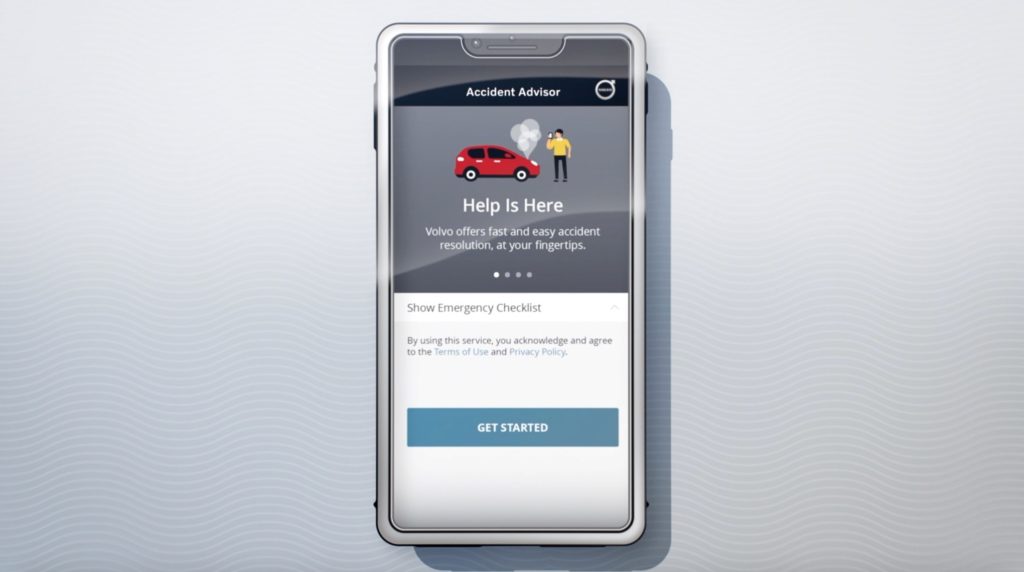 "CIECA facilitated the creation of tools to help members implement the standards," Quirt wrote Monday. "Where CIECA's role ends is after this development of standards, tools and in education. How these standards are actually implemented is in the hands of our members. Who they choose to exchange this information with and how is beyond the role of CIECA.
"When needed, CIECA is asked to expand the standard or develop aids that would hasten or ease implementations, but not extending to the actual assistance with implementation.
"CIECA was created by the collision industry to develop standards for the industry. In addition, it also aids in the education of the industry and creates tools that assist members in the implementation of CIECA standards.
"All that said, we do not monitor or become aware of the industry implementations, only to address issues and the needs of implementers of our standards. Who actually uses our standard is not something CIECA monitors or tracks.
"CIECA standards were first developed in XML. Since that time, JSON—the language of mobile devices—has come onto the market. To meet that need, CIECA has converted all the XML messages into JSON messages. Our members have the choice to implement the standards using either or both languages. (More information about this will be provided in the new year.)"
As Marlow observed in the news release, there'd certainly be a triage value in such a report. A vehicle that doesn't look too bad but is blaring a laundry list of DTCs could be flagged early as likely to demand more labor and time.
However, it'd be a question for the OEMs whether the data shared by the car could serve as a substitute for a body shop or mechanic completing pre-repair scans required by automakers and industry best practices.
For example, if the vehicle owner drives the car around for two weeks before taking it to their body shop, would new collision-related codes arise? What about unrelated codes? Of course, if these DTCs can also be transmitted by the car and displayed in real-time through industry software too — i.e, all those new codes during those two weeks also get sent out using BMS — then these issues might be moot.
In any case, CIECA's announcement and desire to get out ahead of the topic should probably be a nudge to the rest of the collision industry to get thinking about what a world of fixing cars with telematics and connectivity looks like.
More information:
"Scan Added to the BMS FNOL Message"
Collision Industry Electronic Commerce Association, Dec. 12, 2019
Images:
The Collision Industry Electronic Commerce Association on Thursday announced it had added the ability to attach scan results to first notice of loss electronic messaging. (Myvector/iStock)
The MyHyundai with Blue Link app's diagnostics option is shown in this screenshot from a demo of the app. (Screenshot of MyHyundai with Blue Link app)
A screenshot of Volvo Car Accident Advisor, a piece of software accessible through a text message hyperlink Volvo can send after it detects a crash. (Provided by Volvo)
Share This: