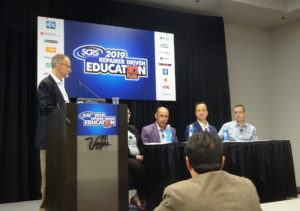 Certification is expensive, but a collision repairer can afford the personnel and equipment costs if they're willing to challenge insurers, according to a shop leader.
"You have to be willing to fight to get paid to properly repair cars," Tim Kilkeary Jr., president of Eighty-Four, Pa.-based Kilkeary's Auto Body, told a SEMA audience last month.
Kilkeary's shop dropped direct repair programs 15 years ago and holds numerous OEM certifications. He said it's proven highly lucrative, estimating Kilkeary's Auto Body brings in quadruple the average industry profit.
"It's expensive," Kilkeary said of certification. Panelist Jeff Pabst, general manager of Vaughan, Canada-based Pfaff Autoworks, also called the cost and commitment "massive" depending on the OEM.
But once a shop begins to receive adequate compensation for its work, it can buy the necessary equipment and pay trained technicians to stay, Kilkeary said.
"The cost is the cost," he said of the required OEM equipment. Proper billing and the willingness to stand up for the shop and fight — and involve the customer if necessary — produces "plenty" of revenue for capital expenditures, he said.
A certified shop must insist on being paid, Kikeary said.
Pabst said situations will arise where an insurer doesn't want to pay for the necessary procedures or OEM parts. A shop must address this with the customer, he said. Sometimes, the customer doesn't want to get involved, and sometimes his company will opt to pack the car up and send it down the road, he said.
A repairer must be ready to "stand your ground," Pabst said.
Pabst said "not many" customers were willing to pay when the insurer wouldn't. However, Kilkeary said he's found the opposite to be the case. Properly educated and managed customers pay the difference, he said.
Costs in dispute tended to be more in the $300-$500 range than thousands of dollars, Kilkeary said. The insurer expects the shop will just give up on the amount, he said.
Pabst said some insurers don't want certain procedures to appear on an estimate. As soon as the customer expresses a willingness to pay for those rejected line items, the insurer will fold and cover the full amount to avoid a precedent arising, he said.
As soon as the carriers know your shop won't back down and will bill the customer the difference, the insurers will acquiesce, Kilkeary said. Two or three instances of such balance-billing will find the insurers giving up, he said.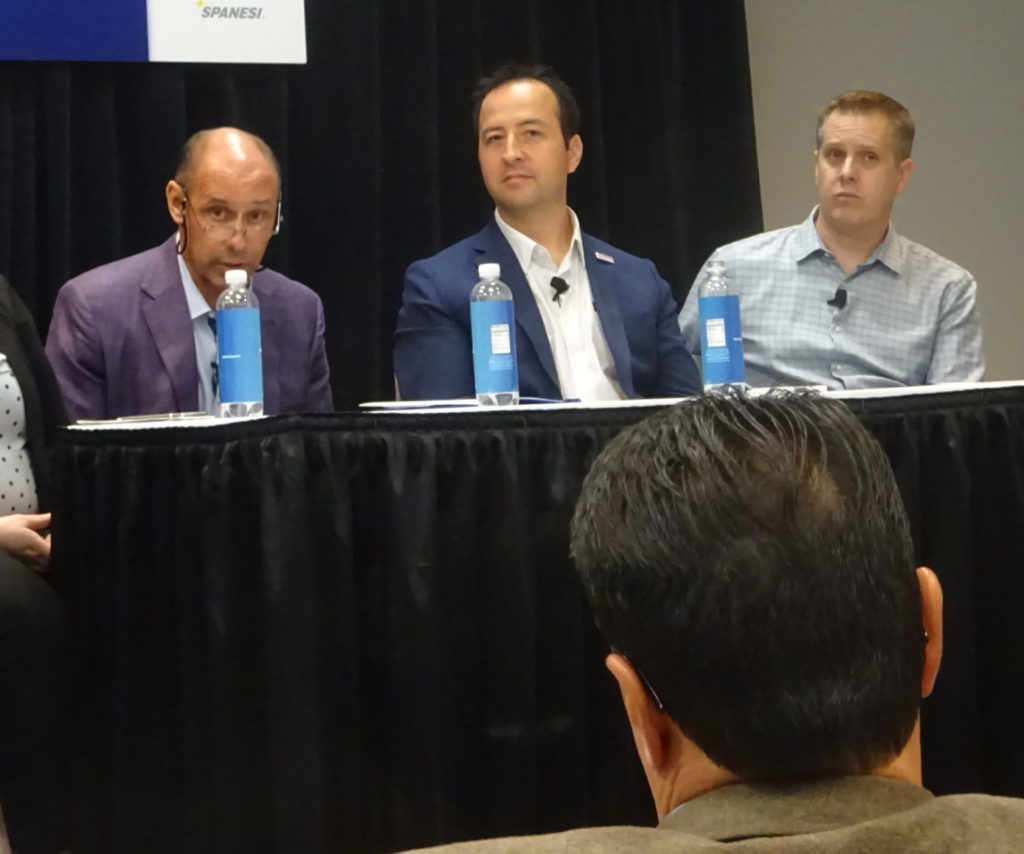 Kilkeary said his shop receives higher rates, though not in every situation. In a repair with parts restricted to certified shops, Kilkeary's has the upper hand, he said.
It's not easy to fight for this, and insurers "tested our resolve," Kilkeary said. "… But it only has to happen once."
After insurers know your shop won't blink, "it's not an issue anymore," he said.
You have to hold cars and irritate customers for a short period of time until the insurers give up, Kilkeary said.
"Once you do, you're done," he said.
Kilkeary said a shop also needed to advertise its investment to counter the insurer perception that a shop is price gouging. Kilkeary's rate isn't arbitrary, he said; it had an accounting firm "work backwards into a number" based on the shop's equipment and training expenses.
"Exactly," Pabst agreed, noting that his shop met with insurer representatives and explained that based on the shop's training requirements, it can't work for a certain rate any longer.
This need to bill more to recoup the costs of certification might prevent a certified shop from participating in a direct repair program.
Boyd Group Chief Operating Officer Tim O'Day in August said he felt insurer DRPs would seek to "connect up" and refer customers to shops found in both their DRP network and the OEM's program.
"We really haven't seen that yet," O'Day said then. "But I would anticipate that that will occur over time."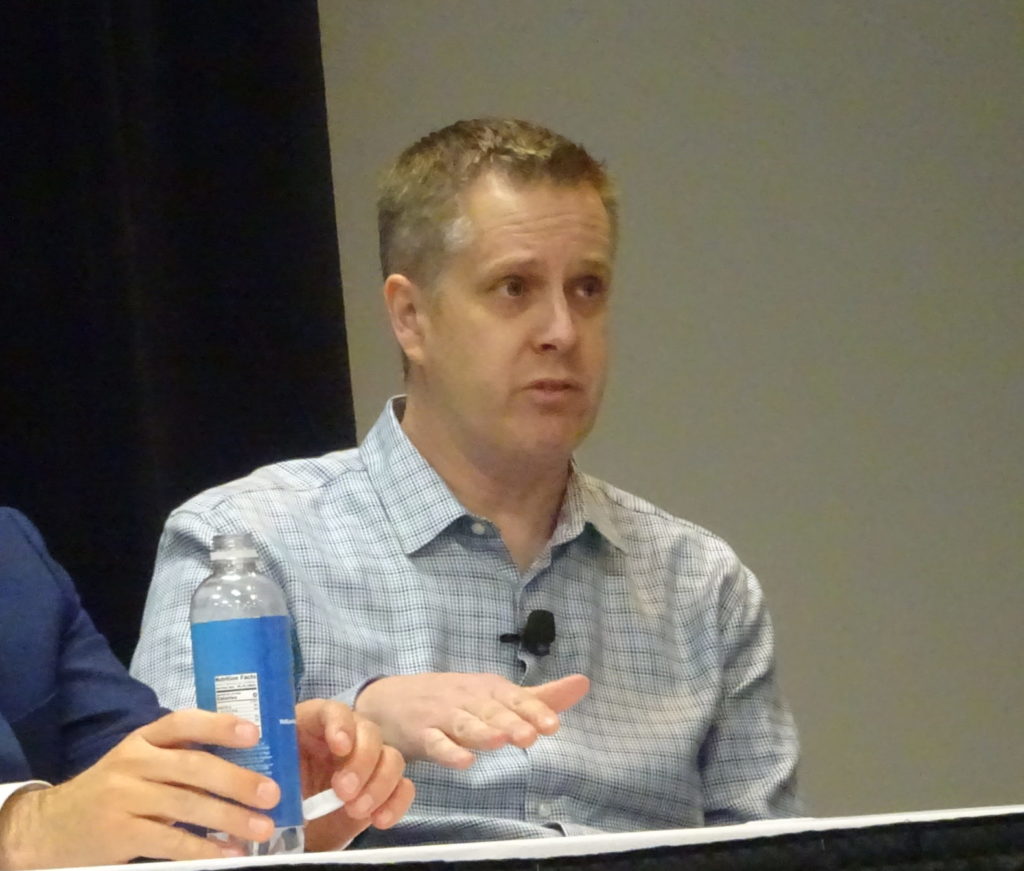 Kilkeary and Pabst also examined the question of whether an OEM certified shop could be on a DRP.
"I guess it's possible," said Pabst, whose company has zero DRPs. It depended on the insurance company, he said.
"At a glance: Hell no," Kilkeary said. DRPs and OEM networks were at "opposite ends of the spectrum," he said.
Some rare examples existed of insurers working with OEMs to do the job right, he said, and Pabst agreed. But the reality was "that's not gonna happen," he said.
Kilkeary said OEM certifications were nothing like the DRPs he discarded 15 years ago. "They're just not," he said.
DRPs were driven by cost, while OEM certifications centered around quality, he said.
Carriers accuse automakers of just using certification to sell parts, but automakers will be selling parts to someone regardless, he argued. OEMs were "genuinely concerned" about delivering a safe and correct vehicle, he said.
An OEM program also finds the shop "100 percent" in control of the customer and the repair, compared to "virtually no control" in a DRP, he said.
A shop would repair the vehicle correctly and get paid or let an insurer dictate the repair, Kilkeary said.
"You can't do both," he said.
The insurer knows it has no liability for a poor repair, according to Kilkeary. "Frankly, I'm fine with that," he said. But he said he made the call that he wouldn't expose his shop to the liability associated with an insurer dictating how to fix the car.
It's not the insurers' job to present a repair plan for the car, Kilkeary said. It was the collision industry's fault for allowing that to happen, he said.
Images:
From left, Jeff Wildman, BASF North America OEM and industry relations region manager, on Nov. 6, 2019, served as moderator on an SCRS Repairer Driven Education panel composed of Jaguar Land Rover aftersales retail technology senior specialist Liz Willard; Tim Kilkeary Jr., president of Eighty-Four, Pa.-based Kilkeary's Auto Body; Eric Mendoza of Toyota collision operations; and Jeff Pabst, general manager of Vaughan, Canada-based Pfaff Autoworks. (John Huetter/Repairer Driven News)
From left, Tim Kilkeary Jr., president of Eighty-Four, Pa.-based Kilkeary's Auto Body; Eric Mendoza of Toyota collision operations; and Jeff Pabst, general manager of Vaughan, Canada-based Pfaff Autoworks participate Nov. 6, 2019, in an SCRS Repairer Driven Education course. (John Huetter/Repairer Driven News)
Jeff Pabst, general manager of Vaughan, Canada-based Pfaff Autoworks, participates Nov. 6, 2019, in an SCRS Repairer Driven Education course. (John Huetter/Repairer Driven News)
Share This: