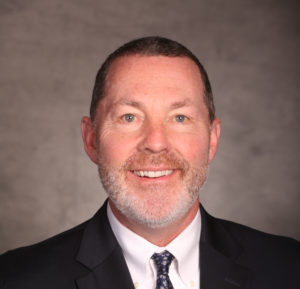 Direct repair programs will probably more closely align to automaker collision repair networks — though they aren't right now — the incoming CEO of Gerber Collision's parent company predicted last month.
Asked on an Aug. 14 earnings call if the company's experience with revenue shifting from lower-margin parts replacement dollars from higher-margin repair dollars was a function of OEM certifications, Boyd Group Chief Operating Officer Tim O'Day said no.
He said he didn't think OEM certifications were leading towards more part replacements. "I don't think there's any connection there," said O'Day, who will become the Boyd Group's CEO effective Jan. 2, 2020.
The Boyd Group's second-quarter gross margin fell slightly to 45.9 percent, compared to 46 percent between April-June 2018.
CEO Brock Bulbuck attributed this to the higher parts sales relative to labor, "partially offset by improved DRP pricing, as well as improved parts margins."
The same analyst also asked on the Aug. 14 earnings call if OEM certifications would lead to more direct repair programs for the Boyd Group, which also owns Boyd Autobody and Assured Automotive.
O'Day said he felt that over time, insurer DRPs would seek to "connect up" and refer customers to shops found in both their DRP network and the OEM's program.
"We really haven't seen that yet," O'Day said. "But I would anticipate that that will occur over time."
The company also made some other interesting DRP-related comments during the earnings call, and the perspective from the nation's No. 2 collision chain might help both DRP and non-DRP shops plan their own individual business strategies.
---
Learn more about DRP relationships during Repairer Driven Education
Find out during the Las Vegas SEMA show how independent repair shops can compete amid direct repair program consolidation and the trend of OEM collision networks. Pete Tagliapietra of NuGen IT will present "Is there a future in DRP?", from 3:30-5 p.m. Monday, Nov. 4, as part of the Society of Collision Repair Specialists Repairer Driven Education Series running Nov. 4-8. Register here for individual courses or the series pass package deal, which includes the entire week of classes, all three parts of the OEM Summit, IDEAS Collide and the Nov. 7 Sky Villa afterparty.

---
Caliber: Asked if the Caliber-ABRA merger had impacted the company's relationships with insurers or if Boyd had seen resistance to large mergers, Bulbuck said "no, not at all."
He said Boyd really hadn't seen "any huge impact" from the combination of the two large rivals into a more than 1,000-shop chain.
The new Caliber is still a competitor, primarily for labor and acquisitions, Bulbuck said. However, his company hadn't "necessarily bumped up against" Caliber during Boyd's pursuit of acquisition targets except in some instances, according to Bulbuck.
"Nothing structural" regarding customers or insurance had occurred, he said.
An analyst later asked if Boyd had gotten a "free rider" on renegotiated procurement deals tied to consolidation — likely a reference at least in part to increased Caliber clout. Bulbuck said Boyd hadn't seen any structural changes there either.
A similar perspective was shared by LKQ in its first-quarter 2019 earnings call.
"They already get our largest discounts, if you will," CEO Nick Zarcone said of Caliber and ABRA, whom he at the time called among the company's top 3-4 customers.
"We don't anticipate any major changes there," he said.
DRPs and large MSOs: Asked if anything had changed structurally for Boyd, given that its results defied collision trends of lower frequency, Bulbuck said the only structural factor was the trend of consolidation affecting the entire industry.
"We continue to see additional insurance clients look to establish tiers of direct repair programs that're available only to large MSOs," he said. "And we continue to see opportunity in that regard."
Chief Financial Officer Narendra "Pat" Pathipati said the increase of technology on vehicles would yield an expectation "from clients to meet those requirements."
This is a positive for a company like Boyd, which can afford the capital for scanning, calibration, OEM certifications and specialty repair gear, he said.
Consent decree: An analyst asked if the Department of Justice's plan to end the 1963 Consent Decree restricting certain auto insurance practices would affect Boyd's traffic or pricing,
Bulbuck said that as he understood it, direct repair program opponents "were hanging their argument on" the 1963 document. He said his take was that a rollback or termination of the consent decree "really takes away another argument of the opponents of direct repair program."
O'Day said his understanding was that the DOJ had considered ending the decree because "it really wasn't necessary anymore." This shouldn't impact Boyd, he said.
More information:
"Boyd Group Income Fund Reports Strong Growth in Second Quarter 2019 Results and Announces CEO Succession Plan"
Boyd Group, Aug. 13, 2019
Boyd Group second-quarter 2019 earnings call
Boyd Group, Aug. 14, 2019
Featured image: Boyd Group Chief Operating Officer and soon-to-be CEO Tim O'Day. (Provided by Boyd Group)
Share This: